Joy - A Fruit of the Spirit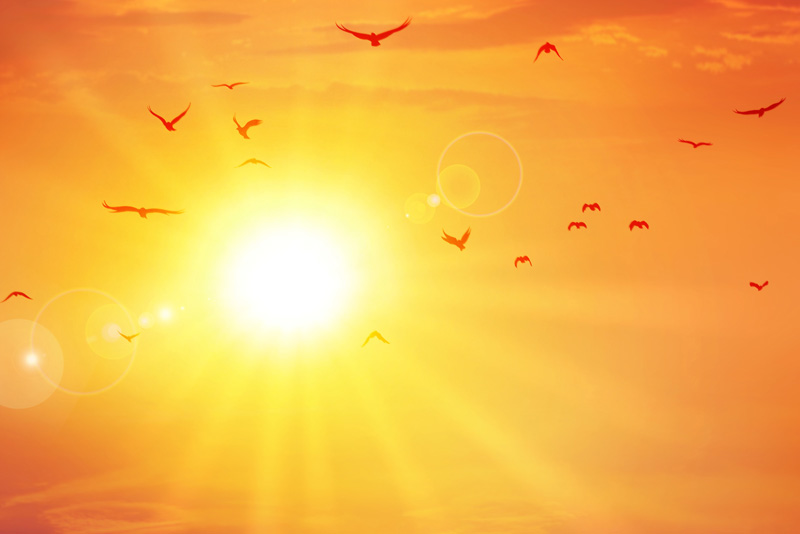 In the Bible, productivity is described as fruit. A strong tree produces lots of fruit. If it does not produce fruit, it is useless and will be cut down.
When we accept Christ as Lord of our life and are determined to live according to His directions, we begin to receive and experience certain gifts from Him. The Bible describes this as the
Fruit of the Spirit
.
In Galatians 5:22,23 we are told that the
Fruit of the Spirit
is love, joy, peace, patience, kindness, goodness, faithfulness, gentleness and self-control.
Let's talk about
joy
. The Bible talks about two kinds.
Psalm 4:7 speaks of God putting more joy in our hearts (I'll call it inward joy) than the happiness that others get from great material successes (I'll call it outward happiness.)
Outward happiness comes from pleasant circumstances and good fortune. When we get a new car or the promotion we want, happiness covers up discouragement for a short time. It is temporary and unpredictable. When our happiness is based on circumstance we are destined for a roller coaster ride. The highs are exciting and we feel we are on top of the world, but all too soon we are falling into the depths of discouragement.
Inward joy comes from knowing and trusting God and is based on His presence within us. It is steady and lasting. This joy defeats discouragement.
Jesus describes inward joy in Matthew 5:3-12, a passage we call the Beatitudes (be-at-ti-toods). He uses the word 'blessed' to describe experiencing joy that is independent of outside circumstances. Blessed is that calm and secure state of those who are in God's kingdom.
Jesus says we are blessed when we are at the end of our rope, because then God can rule in our lives.

We are blessed when we mourn a loss because then God can comfort us.

We are blessed when we are content with just what we have.

We are blessed when we hunger and thirst for God, because He brings true satisfaction.

We are blessed when we care about and take care of others because then God will take care of us.

We are blessed when we are pure in heart. (This is being free of sin because we have accepted Jesus' payment for it.) Then we will see God. We begin to see God working in our world.

We are blessed when we get along with others and cooperate instead of fighting or competing because then we discover our place in God's kingdom.

We are blessed when we are so committed to God that we are persecuted. Persecution forces us to become closer to God.
Get this joy by following Jesus Christ and keeping His commands. Jesus told His disciples to do this so that His joy would be their joy and their joy would be complete.
You Should Also Read:
Love - A Fruit of the Spirit
Stress Relief
In God We Trust


Related Articles
Editor's Picks Articles
Top Ten Articles
Previous Features
Site Map



Follow @LynneChapman
Tweet





Content copyright © 2023 by Lynne Chapman. All rights reserved.
This content was written by Lynne Chapman. If you wish to use this content in any manner, you need written permission. Contact Lynne Chapman for details.