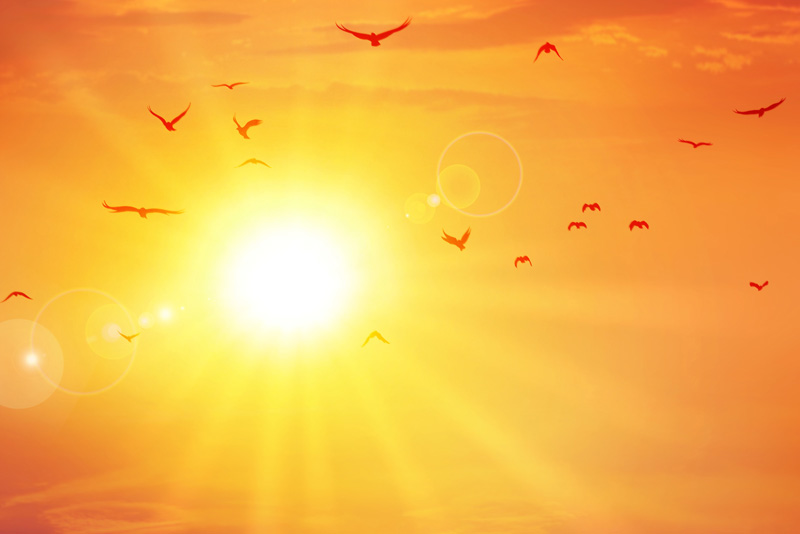 As I look at the money in my wallet I see it inscribed there. "In God We Trust"
It isn't easy to trust. Adults usually have to have a reason to trust. Most of us have trusted people in even small things and have been disappointed. What about the big things? I want someone in whom I can trust my life and my eternity. So why trust in God?
Maybe the first place to start is to look at who God is. Is He
big
enough to put my trust in?
Read with me, beginning at the beginning,in the Bible, Genesis chapter one, verses 1 through 25. God created the heavens and the earth, light, water and dry ground and plants; sun, moon, stars day and night, and animals, birds and fish.
In reading further, I notice a change here.
Verse 26 –27
Then God said, "Let us make people in our image, to be like ourselves
So God created people in His own image;
God patterned them after Himself;
male and female He created them.
God created everything and He created us to be in His image. It seems to me that He really wants us to understand that part since He repeats it three times. We are special to God.
And as we believe Him we become His children
John 1:12 says:
But to all who believed him and accepted him, he gave the right to become children of God.
As a child of God, I read that I am safe in His care. Romans chapter eight verses 33 and 34 state:
Who dares accuse us whom God has chosen for His own? Will God? No! He is the one who has given us right standing with Himself. Who then will condemn us? Will Christ Jesus? No, for He is the one who died for us and was raised to life for us and is sitting at the place of highest honor next to God, pleading for us.
I believe that God is big enough and cares for me enough that I can put my trust in Him.
As an old hymn begins:
'Tis so sweet to trust in Jesus,
Just to take Him at His word;
This is where trust begins, taking Him at His word.
Try that simple equation. See if He is not big enough to take care of the big things and the small things in life.

Names of God Ebook
Almighty God. The Creator of heaven and earth.
Our God is given names in Scripture that
describe the characteristics of His personality.
Experience God through the names given Him in Scripture.
You Should Also Read:
Great Power
Stress Relief
Trust the Lord in All Things, by Jenna Robinson


Related Articles
Editor's Picks Articles
Top Ten Articles
Previous Features
Site Map



Follow @LynneChapman
Tweet





Content copyright © 2022 by Lynne Chapman. All rights reserved.
This content was written by Lynne Chapman. If you wish to use this content in any manner, you need written permission. Contact Lynne Chapman for details.