New Beginnings With the Help of Aromatherapy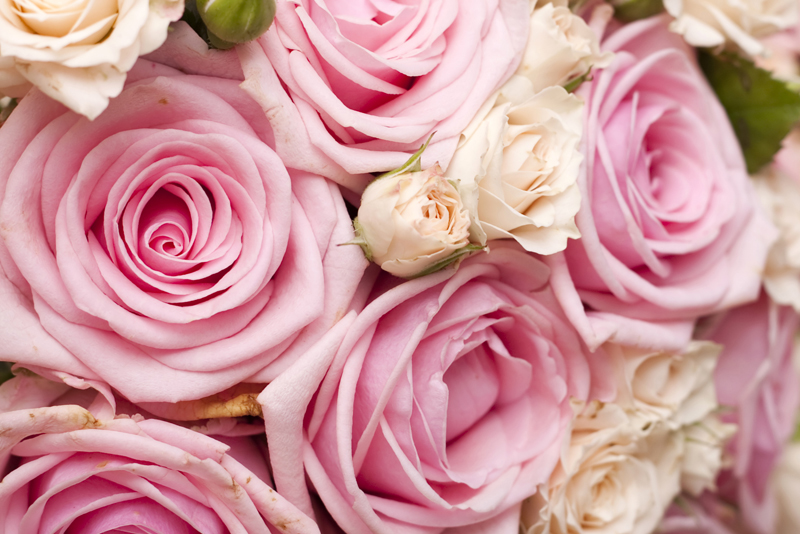 As we transition from one year to the next, it's the beginning of a whole new cycle. Meditation and aromatherapy are just two components that play an important role when beginning new cycles. We just completed 2016, a 9 year and we're moving into 2017 a 1 (one) year . One is the number of new beginnings and new beginnings can actually start any time. They can come at the start of a birthday, the beginning of the year, the loss of a job, a new baby, or any other lifestyle changes. If you are looking for a fresh start in life, or to get through a major change, the best time to start is now.
New Beginnings Using Candles and Aromatherapy
Now is here. Let's start you on your new journey. If you know you want some change, but aren't sure where to start, take out a few pieces of note paper and put the following categories at the top of the page. Health, Family, Friends, Job/Career, Finances, Spiritual, Hobbies, and anything else you would like to include.
Under each category, make a list of what is good about that category. Then, list what you would like to change about that category. For example, if something or someone in a category zaps your energy needlessly, see what you can do about eliminating that presence. Be as specific as you can about what you would like to change.
When you are satisfied with the list of things that you want to change, concentrate and meditate on them one at a time. To meditate, it would help to have soft, soothing music, no lights other than a candle, and some fragrance to help aid in the concentration. The soothing music makes it easier to relax. The candle helps to give you focus in the area you will be meditating in. The fragrance, through aromatherapy or incense, can help un-clutter your mind and concentrate.
Some fragrances and candle colors that are good for new beginnings are listed below. You can have multiple candles if you would like. There are different variations on candle colors and their meanings. If you subscribe to any one doctrine on candle colors and meanings, feel free to use that one if it differs from this.
Before you try any aromatherapy products, please check with your doctor if you have any health conditions; especially if you are pregnant, or think you may be. Also if you are allergic to any plants, do not use essential oils made from those plants. Some essential oils may also be taken from fruit, while others are taken from flowers.
Candle Magic and The Meaning of Their Colors
*
White is good for truth seeking, while
*
Black banishes negativity.
*
Yellow is a good sign for building a new life and also for joy.
*
Green is for growth in an area, fertility, and to attract money.
*
Orange is for creativity and to help one speak their mind.
*
Red is for will power and pink promotes romance and friendship.
*
Purple is noted for independence.
*
Brown helps one make decisions and keeps you grounded.
*
Blue is for inner peace and harmony.
*
Gold is supposed to help bring in fast money, while
*
Silver removes negativity and encourages stability.
Some of the following fragrances may also be found in the color of a candle you would like to use. As with candles, different people and cultures hold different beliefs about what feelings fragrances can arouse. Incense, candles, or just oil placed in electric or candle based oil burners can be used to aid in this meditation.
Essential Oils and The Benefits of Their Scents
*
Sandalwood and frankincense are good for centering energy.
*
Ylang-Ylang and chamomile are generally used for relaxation; while
*
Lavender is good for that as well, it may be too much for this purpose.
*
Pink grapefruit, ginger, orange, and other citrus fragrances revive and lift the spirits. They also will help energize you into a plan of action.
*
Basil will help instill peace and happiness.
*
Clove helps give a sense of being positive, but you need to avoid this one if you are pregnant, or even think you are.
Don't stop with this article. Learn about all the benefits of working with aromatherapy and candles to help you move forward into your journey, whether it's the new year, birthday or career change.
That's it for this week.
Life Never Smelled So Sweet!
Juliette's Website
Nyraju Skin Care


Related Articles
Editor's Picks Articles
Top Ten Articles
Previous Features
Site Map





Content copyright © 2022 by Juliette Samuel. All rights reserved.
This content was written by Juliette Samuel. If you wish to use this content in any manner, you need written permission. Contact Juliette Samuel for details.