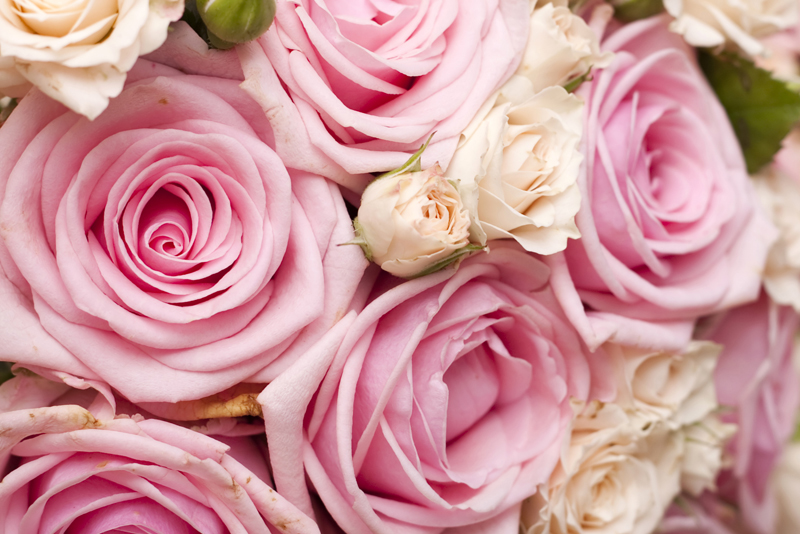 In the spirit of new beginnings, this article is one that was written by Robin Rounds Whittemore about wedding day fragrances. Although you've known your husband to be for a year or two, maybe, when it comes to your wedding day, this is indeed your day of new beginnings.
Your fragrance is extremely important. Why? Because in the mist of nerves and anxiousness, you'll want a fragrance to be remembered by. One that will give off a sweetness that will capture the moment as you begin the next chapter in your life.
Here's what Robin had to say about "Wedding Day Fragrances". To New Beginnings, Enjoy!
Wedding day fragrances are sometimes overlooked with all of the hustle and bustle surrounding other activities. By no means should you minimize the importance of it. Fragrance is something you wear to express yourself and feel a certain way. What better day than your wedding?
First, you need to decide if you will stick with a fragrance you normally wear, or if you will change it for that special day. If you change your fragrance, what will help you decide on the change? Do you want to feel sexy? Would you like to feel romantic? Do you think you will be nervous and would like to feel confident, yet feminine?
Perhaps you are looking to evoke a certain place or atmosphere in your fragrance. Would you be in search of a beach type fragrance? How about a tropical paradise? Maybe you would like to be under the stars as in a sultry fragrance, or a citrus aroma that reminds you of the sun? Are you thinking perhaps along the lines of a floral garden?
Start looking for a fragrance about three months ahead of the wedding. Visit different department stores, and especially any that you are registered at. Explain to them what you are looking for and you should be offered a few samples to try. Insist on samples that you could try, not just perfume testers on strips of paper. Try on just one at a time while you are testing fragrances.
The best places to put the perfume are on your wrists, behind your ears, on your neck, and right over your heart. You could have your attendants and other friends give their opinion on what they like on you. There is another person who may want to judge the offerings as well. You could always let your fiancé test the scent. He might want to have a say in the fragrance choice.
Once you find a fragrance you like, see if they offer lotion, body spray, and soap or bath gel. This way you could also layer your fragrance and make it last a little longer on your special day. If it is a heavy scented perfume, you may not want too much scent.
Perfume Tips:
As perfume odors are like hot air and rise; if you are of a shorter stature, you may want to spray once in your hair to make yourself a little "taller".
Remember to put on your perfume before you put on your dress or any jewelry.
You may also want to dab a little of the perfume on a cotton ball and place it in your brassiere. When you are dancing, the body heat will help release fragrance.
That's it for this week,
Life Never Smelled So Sweet!
Juliette's Website
https://www.nyrajuskincare.com


Related Articles
Editor's Picks Articles
Top Ten Articles
Previous Features
Site Map





Content copyright © 2023 by Robin Rounds Whittemore. All rights reserved.
This content was written by Robin Rounds Whittemore. If you wish to use this content in any manner, you need written permission. Contact Juliette Samuel for details.