Guide to Beer Bottle - Keg - Barrel Capacities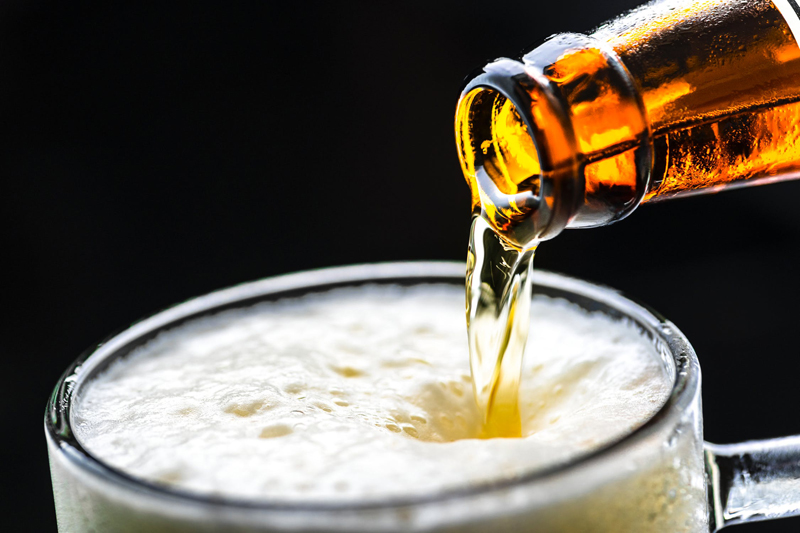 Average Bottle / Crown Cap = 12 ounces / 22 ounces

Balthazar = 12 litres or 3.17 gallons

Beer Barrel = 31 U.S. gallons or 1.17 hectolitres, although a liquid barrel for other purposes is calculated at 31.5 gallons. (Note: A standard oil barrel is 42 U.S. gallons.) In the UK, 1 Barrel holds 36 imperial gallons or 1.63 hectolitres

Beer Bottle with Cork and Cage = 750 ml (750 ml bottle serves approximately three 8-ounce glasses of beer)

Grolsch Bottle = 22 oz. or 650 ml / 50 oz. or 1.5 litres / 169 oz. or 5 litres

Jeroboam = 3 litres or 3/4 gallon

Full Keg = a half-barrel or approximately 15.5 U.S. gallons and weighs about 136 pounds ("Real-life" experiments translate that to about one-hundred-forty-two 12-cup servings) Note: A keg actually may vary between 14 and 16 gallons.

Import Keg = 13.2 gallons of beer

Magnum = 1.5 litres

Methuselah = 6 litres or 1.58 gallons

Middle or Pot = 10 ounces

Nebuchadnezzar = 15 litres or 3.96 gallons

Pony or Quarter-barrel Keg = 7.75 gallons

Rehoboam = 4.5 litres or 1.188 gallons

Salmanazar = 9 litres or 2.37 gallons

Schooner = 15 ounces

Sixth-barrel Keg = ~5 gallons

Stubbie = ~12 ounces, but is shorter and fatter than the typical American beer bottle

Cheers!


You may wish to add a bit of class when serving beer. This classic set is a great starting point. You may also wish to seek out Stemmed Pilsners or Wheat Beer Glasses before expanding to Champagne Flutes or Digestive Glasses.
Spiegelau Barrel Beer Classics Lager Glass, Set of 6 in Barrel Gift Tube


Spiegelau Beer Classics Ultimate Beer Glass Set 6-pc.
You Should Also Read:
What are IBU's ?
Belgian Lace & Fluffy Bottoms
Delicate Pairings of Beer and Cheese


Related Articles
Editor's Picks Articles
Top Ten Articles
Previous Features
Site Map





Content copyright © 2022 by Carolyn Smagalski. All rights reserved.
This content was written by Carolyn Smagalski. If you wish to use this content in any manner, you need written permission. Contact Carolyn Smagalski for details.