Be There For Your Betta Fish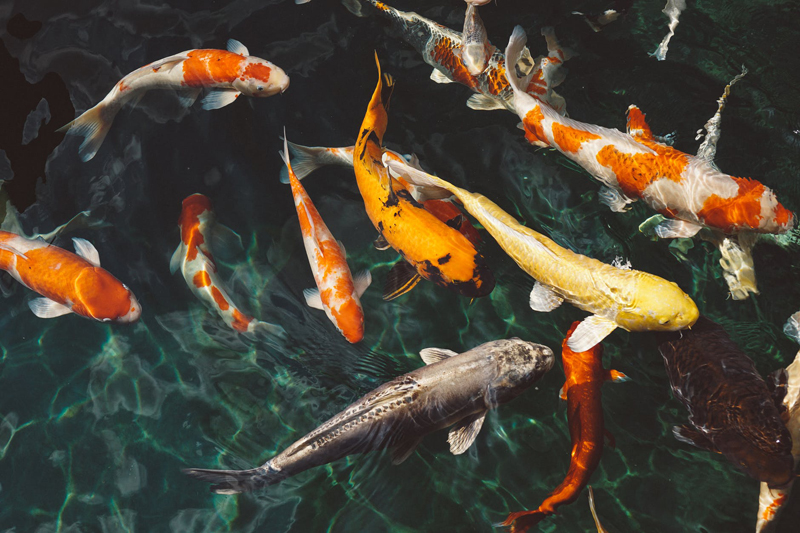 Time to bestow a new toy on your darling Betta kid! What better time than the holidays! In light of the holiday season, how about a Christmas stocking full of toys and other goodies for your Betta darling – geared towards being there for him or her by spending quality time each day playing, feeding, and cleaning your fishies' area. (This goes under the "B" in your B.U.B.B.L.E.S. acronym in "How to Be Your Betta Fish's Best Friend" – click on link below.)

Betta fish love to play and you are his favorite person to play with! Betta fish take note of changes in light – so a small flashlight is a fun toy for him – although it's so true that Bettas are very dog-like: they also, many times, have this cat-like behavior where they love to chase and dance after the light from a small flashlight. The flashlight can also be utilized to get a better look at your dear Betta as you observe him to note any changes and make sure he's o.k. Just be careful not to shine it directly in his eyes at close range, of course, since this could be uncomfortable for him. For example, there are some cute Nemo-themed mini-flashlights at PetsMart – or any small flashlight will do. Other great toys for Betta buddy's stocking are: small, fish-shaped squeaky toys (small dog toys) you can buy at your local pet store to use to sing and act out a little play in front of your Betta fishy (He loves to hear the sound of your voice!), some tiny, plastic mermaids lined up outside his tank for something interesting for him to look at, and a new silk Betta plant, and a bag of shell-shaped, colorful acrylic Betta stones from the pet store in the Betta section for your little Betta to play on. (Bettas love to play "Hide 'N' Seek".)

Along with toys – add some treats to your fishies' stocking! "Ocean Nutrition" makes a tasty treat in a Betta-shaped bottle that can double as a toy and can be found in pet stores where they have Betta fish. It's good to feed a variety of food to ensure complete nutrition. Toss into his stocking a bottle of Nutrafin Max Betta Food flakes which have Red Algae Pigment that is a natural ingredient that improves the overall well-being of fish. Many Bettas find it quite tasty, too! Freeze-dried bloodworms are preferred by many of our little finny connoisseurs! Of course, there are also the frozen brine shrimp, which is accepted as an ice cream treat for Bettas! You can't put it in his stocking because it will melt, obviously – but put a pouch of it in the freezer and feed him a tiny bit as a special treat for Christmas day while everyone else is enjoying their turkey and ham and shrimp cocktail! He will love it and love you for being there for him to take the time to give him quality of life with toys and treats and the attention you shower on him.

To make a Betta Christmas Stocking to hold all of your Betta sweetie's toys and treats: trace an outline of your Betta from a photo of him. Expand your drawing to the size of a Christmas stocking on paper. Cut out your stocking-sized outline of your fishy and place the paper outline (your pattern) on felt or velvet in red or green. Cut it out of the fabric and sew it up around the edges – leaving the top open to put the gifts in. (The mouth will be the opening.) Sew a loop of fabric on the back of the Fish Stocking so you can hang your fishies' stocking on your mantle along with the stockings of your other family members. Use a gold glitter glue pen and write your fishy's name on his stocking! Be creative! Decorate your Betta Fish Stocking how you like!

Make sure you also have on hand everything needed to ensure a clean, healthy home for your Betta babies. You can always put under the tree what won't fit in his stocking. A new Betta Marina with a good water conditioner and a soft, lint-free cloth or a clean sponge for cleaning out your fishy's home would be great! And, don't forget a bottle of "Betta Bites". It's a good basic food and they enjoy eating it! Health and joy this season and always!
You Should Also Read:
How to be Your Betta Fish's Best Friend
The Importance of Clean Water For Betta Fish


Related Articles
Editor's Picks Articles
Top Ten Articles
Previous Features
Site Map





Content copyright © 2022 by Mary Brennecke. All rights reserved.
This content was written by Mary Brennecke. If you wish to use this content in any manner, you need written permission. Contact Mary Brennecke for details.