Sex and the City Syndrome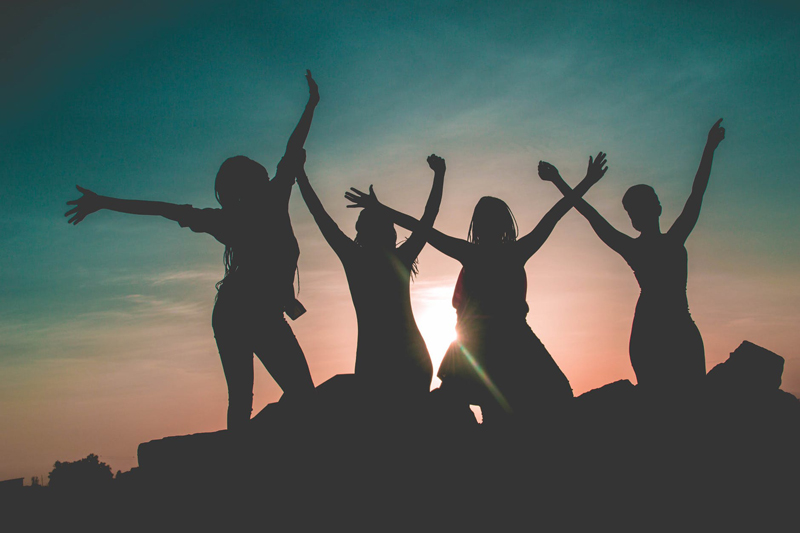 Having recently been made aware of "Sex and the City Syndrome" my curiosity was aroused as to the undeniable and evolving syndromification (for lack of a better word!) of women - the disorderification (see previous parens!); if you will, of our frail gender and the consequence of disempowerment it has had and continues to have upon our gender.

For example, in the past, cramps were deemed by medical professionals to be a psychological condition plaguing women at odds and unhappy with their femininity. It was not possible that Eve's punishment for exercising her free will could cause any "real" physical discomfort. Fortunately, during these modern times not only are cramps known to cause physical discomfort – but they have been syndromified and disorderified: PMS, PMDD, ICAN'TWORKTODAYMYCRAMPSAREKILLINGME, KISSMYASSIHAVECRAMPS, IT'SNOTME,IT'STHECRAMPS. The list is endless. The list is serious. Whatever ails the American woman today, will be syndromified and/or disorderified tomorrow thereby alleviating all responsibility for bad behavior, psychotic episodes and general pissiness occurring as a result thereof – for the good of women and for the benefit of all mankind. My seventeen year old daughter asks "What syndrome shall I exercise today to avoid punishment for my plans this evening?" I've got post-partum depression and she won't be legal for another year.

But I digress.

"Sex and the City Syndrome" as recently discussed by one early morning national news show's medical reporter (a beautiful and fabulously articulate and attired female MD – shame on her) is the plague of women who choose to get dressed up, go out with their friends and enjoy cocktails. Formerly known as "enjoying a night out with friends" as well as "girls night out," apparently, the only known treatment is education, guilt and abstinence. Women suffering the syndrome must be educated as to the danger inherent in enjoying oneself as well as to the caloric intake of the ill-portioned fancy, schmancy, prancey cocktails of which they choose to imbibe. The lovely Cosmo! The marvelous Mojito! The not-only-good-but-damned-good Daiquiri! Women must be warned that prior to engaging in such selfish enjoyment (symptomatic of the syndrome) that alcohol intake lowers inhibition and has the potential to make you fat. As "Sex and the City Syndrome" sufferers must be protected against lowered inhibitions, ensuing fatdom as well as their inability to think for themselves - everyone sighting a group of obviously afflicted fashionable women enjoying an evening out together sans male escort should do everything within their power to screw it up – again for the good of women and for the . . . yada ya.

There are currently a few serious syndromes and disorders going around: "Modern Female Dating Disorder" known formerly as jitters; and "Persistent Sexual Arousal Syndrome" known formerly as . . . well, you figure it out – are only a couple in addition to SATCS – there are more. It is certainly plausible that these "syndromes" and "disorders" are only modern manifestations of the very old and very well known "Damsel in Distress Syndrome." Further, women who allow themselves to be diagnosed thusly suffer from a lack of power more than anything else.

Women who lack power have succumbed to that in which all offensive, patronizing "syndromes" are rooted: the patriarchal inversion of women. Patriarchal inversion begat with Eve and her well publicized exercise of free will – for which she was punished with cramps - and from which women have been spoon-fed since antiquity to believe they are doomed to suffer. Get it?

Someone call Pauline, her peril is showing.



Related Articles
Editor's Picks Articles
Top Ten Articles
Previous Features
Site Map





Content copyright © 2023 by Gina Cowley. All rights reserved.
This content was written by Gina Cowley. If you wish to use this content in any manner, you need written permission. Contact Barbara Gibson for details.