Essential Oils, Simple Ways to Use Them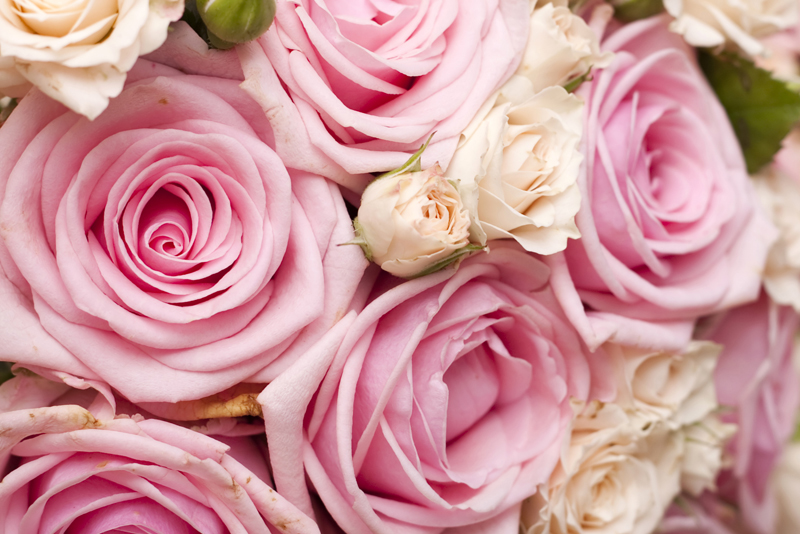 There was a time when the mention of essential oils led people to think of hippies, flower children and those "way out there" people. That would have been the '70's, 1970's that is. Then again, essential oils were mentioned in the Story of Christ, when the Wise Men came with gifts of Frankincense and Myrrh.
A well known story is of how thieves wore essential oils to ward off the plague as they robbed the dead, go figure! Yet the most popular of stories is of how perfumers used essential oils to create some of the most luxurious scented blends.
Essential oils still have a place in the lives of many people and they use them in many ways. Let's explore some of the ways essential oils are used today.
Simple Ways To Use Essential Oils
For Massage
- Some of the best massages are done using essential oils. They help in relaxing tight muscles and aching joints. They're extremely beneficial in helping you to relax as well.
For Hair Care
- Essential oils are used quite often in hair care products for shampooing and conditioning. They are also known to stimulate hair growth. For normal hair use, Lavender and Rosemary are a great choice. Dry hair likes Geranium and Sandalwood. Oily hair likes Cedarwood, Lemongrass and Rosemary.
For Skin Care
- Essential oils are known to assist in the care of mature skin, acne challenged skin and dry skin. Dry skin users might benefit from Rose, Neroli and Geranium. Mature Skin might benefit from Carrot Seed and Frankincense, while Oily Skin users can benefit from Lavender, Bergamot and Ylang Ylang. 10-20 drops total of essential oils in an ounce of carrier oil is a great place to start.
In Your Bath Tub
- If you pre-mix a blend of 10-20 drops of essential oils into a carrier oil, you will have a blend that you can add to your bath. An ounce might provide enough for 2 ½ to 3 baths. The key to adding oils to your bath is to wait until your tub has the desired amount of water, you step in, then add the essential oil blend.
Essential oils are highly volatile, therefore, if you add them while your water is running they will simply evaporate into the moist air.
In Your Kitchen
- Essential oils are antiseptic and antibacterial, so what better place to have use of them than in your kitchen. A few drops of Lavender, Lemon and Eucalyptus oils make a great blend for wiping tables and working surfaces.
Add a few drops of Lemon and Eucalyptus to your dish detergent. It's a great blend for cleaning your dishes and it smells so good.
Your Work Environment
- The air vents in your home and job are breeding grounds for bacteria, so a few drops of Lemongrass on a tissue or cotton ball has been known to clear the air in a room. If you share a computer, wipe it down with a cloth. To help you focus, Rosemary, Orange and Basil make a great blend.
Natural Perfumes
- There would be not perfume industry without the use of essential oils. They set the foundation of every blend that exist on the market today. Even when copied and reproduced as synthetic blends, essential oils are the mother of perfumery.
These are just some of the many uses for essential oils. If you're a student of the oils, you know that there are a number of combinations that can be created. Not a student yet? There's no time like the present to become one.
That's it for this week,
Life Never Smelled So Sweet!
Juliette's Website
https://www.nyrajuskincare.com


Related Articles
Editor's Picks Articles
Top Ten Articles
Previous Features
Site Map





Content copyright © 2022 by Juliette Samuel. All rights reserved.
This content was written by Juliette Samuel. If you wish to use this content in any manner, you need written permission. Contact Juliette Samuel for details.