Beer Commemorates Ben Franklin's 300th Birthday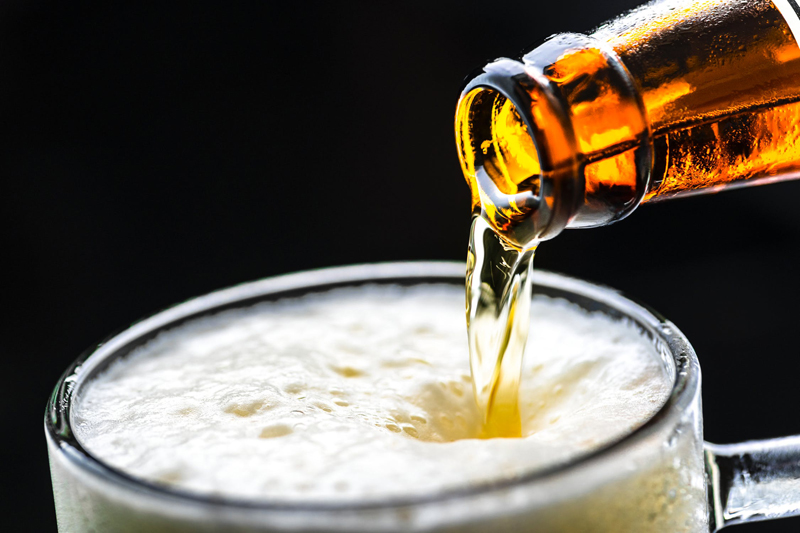 Benjamin Franklin, (1706-1790) famed inventor, writer, ambassador, scientist and statesman, has captured the admiration of thousands of Americans throughout three centuries of change. As Denver, Colorado prepares for the Great American Beer Festival 2005, descendants of Ben Franklin are orchestrating a Before-the-Fest Competition that will select a commemorative beer in honor of Franklin's 300th birthday in January of 2006. Judging will take place at 5:15 pm on September 28, 2005 in the Presidential Dining Room of Wynkoop Brewing Company, 1634 18th Street in Denver, Colorado, USA.

Author of the famous quote, "Deus nobis cerevisiam dedit quia nos felices esse vult," best translated as "God gave us beer because he wants us to be happy," the jocular Franklin entertained the masses with his phrases of jest, often penned in Poor Richard's Almanac. Other choice phrases such as, "There can't be good living where there is not good drinking," were a regular part of his writings.

Although Franklin was somewhat of a disciple of temperance, often opting for water during working hours (while others imbibed strong ales from morning until night), his familiarity to taverns is well documented. Taverns of the time were the only large buildings available for use as gathering places in which to dance, drink, gossip and talk politics. Since the famous Ben Franklin had a highly developed social and civic life, he was well connected to the proprietors and businessmen associated with these public halls.

As a young man from Boston, the Crooked Billet Inn became his first watering hole in Philadelphia, where he rubbed elbows with the locals and gathered information about the opportunities that awaited the ambitious and hearty. When Franklin founded the Junto, a group of political intellectuals who assembled for stimulating discussions, their first meeting was held at the Indian King Tavern, one with a higher class of clientele, managed by John Biddle of Philadelphia. This was also the meeting place of the first Society of Free Masons, with Franklin as Grand Master.

The first Continental Congress of 1774 was held at City Tavern, Franklin being a highly involved member of that group. In fact, Peter Thompson, in his book Rum, Punch and Revolution, points out that there were 175 taverns in Philadelphia at the time of the revolution, so it is likely that ale was not uncommon to the statesman's gustatory fare.

Many believe that beer made with the Essence of Spruce was Dr. Franklin's favored beverage. Historical records of the time reveal Franklin's instructions (in French) for a recipe brewed using molasses and spruce essence – a necessary innovation due to British limitations of barley and hops exports to the unstable colonials.

With all this historical guidance, the electricity of excitement snaps through the air like Franklin's memorable kite-and-key experiment. Honors will be awarded in the Commemorative Competition on the 28th, and a historic recipe will become available to craft brewers across the United States for this grand celebration in the new year.

Cheers!
 
You Should Also Read:
Poor Richard's Ale 'Saluts' Ben Franklin's 300th Birthday
Is Beer the Secret Spice of Life ?
Beer Judge Basics and Continuing Education


Editor's Picks Articles
Top Ten Articles
Previous Features
Site Map





Content copyright © 2021 by Carolyn Smagalski. All rights reserved.
This content was written by Carolyn Smagalski. If you wish to use this content in any manner, you need written permission. Contact Carolyn Smagalski for details.