5 Reasons to Visit Ireland in Fall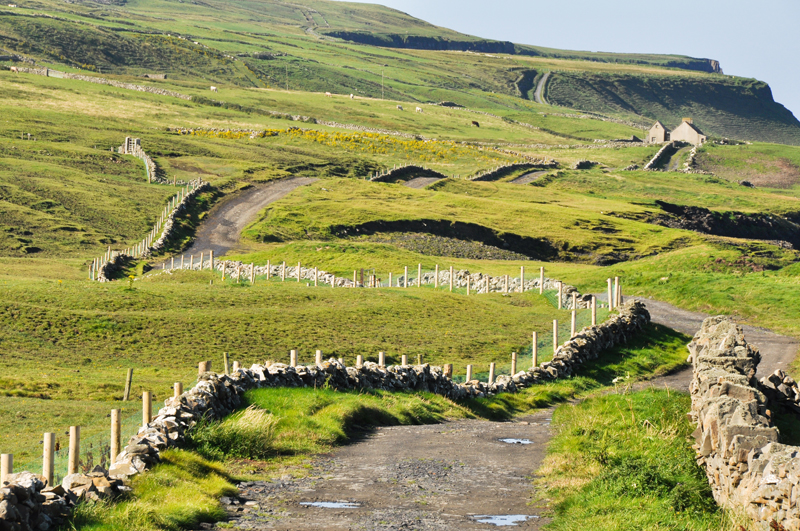 September is my favorite month in Ireland. It is often warmer than the so-called 'summer' months in Ireland with spells of 'Indian summer' like we are experiencing now. Although in the interests of full disclosure, I must confess that September is the month that I became resident in Ireland so it has many fond memories for me personally. But personal preferences aside, there are good, sound reasons to visit Ireland in the fall months - or autumn as we call the season here in Ireland.

Here are five reasons to visit Ireland in the fall months.

1) Lunasa is the traditional beginning of autumn in the Celtic wheel of the year. It is also the name the month of August in Irish. The harvest is in. Time to kick back! This is the holiday season and while many Irish residents may be vacationing somewhere with guarenteed sunshine, there are many festivals, feis and free events countrywide during the month of August. Music lovers may want to visit for the All Ireland Fleadh. In recent years this major event has been held in Cavan, Londonderry and Sligo. In 2016, Ennis in Clare will host the All Ireland Fleadh. There are no shortage of things to do and see in Ireland throughout the autumn in Ireland.

2) If you time your visit to Ireland in the fall months of September or October, you can benefit from lower airfares. That is always a win-win!

3) With children back at school, all the major tourist attractions will be less crowded. While some attractions close in October until the following Easter, you can tour sites at a more leisurely pace with crowds in abeyance up until Halloween. If, like me, you are not enamored of crowds this is a huge advantage when touring.

4) Ireland has a temperate climate. It is likely that when you visit Ireland in fall that the temperatures will be no colder than during an Irish summer. While the days are, admittedly, shorter than summertime, they may also be less rainy. September can have bursts of showers that are perfect rainbow chasing conditions, which is practically mandatory for any tourist on a visit to Ireland! The angle of light at equinox is spectacular in this latitude, too. The mild days of light 'sweater weather' are ideal for walking in the woods searching for fungi, blackberries and perhaps a fairy or two.

5) Halloween! This is the New Year's Eve of the Celtic calendar and the Irish embrace their ancient holiday wholeheartedly. There is a bank holiday in both Northern Ireland and the Republic. All over this island there are fireworks displays, storytelling events, and opportunties galore for having frivolous fun.

There is plenty to do and see even when the nights draw in if you visit Ireland in fall. Whether you prefer the more hectic pace of Lunasa (August) or the dark nights when the sidhe are on the move at Halloween, there is much to recommend a visit to Ireland in the fall.
You Should Also Read:
Irish Heritage Week
What the Heck is a Fleadh and a Feis?
Irish Halloween or Samhain


Related Articles
Editor's Picks Articles
Top Ten Articles
Previous Features
Site Map





Content copyright © 2022 by Bee Smith. All rights reserved.
This content was written by Bee Smith. If you wish to use this content in any manner, you need written permission. Contact Bee Smith for details.