Using Essential Oils for Natural Beauty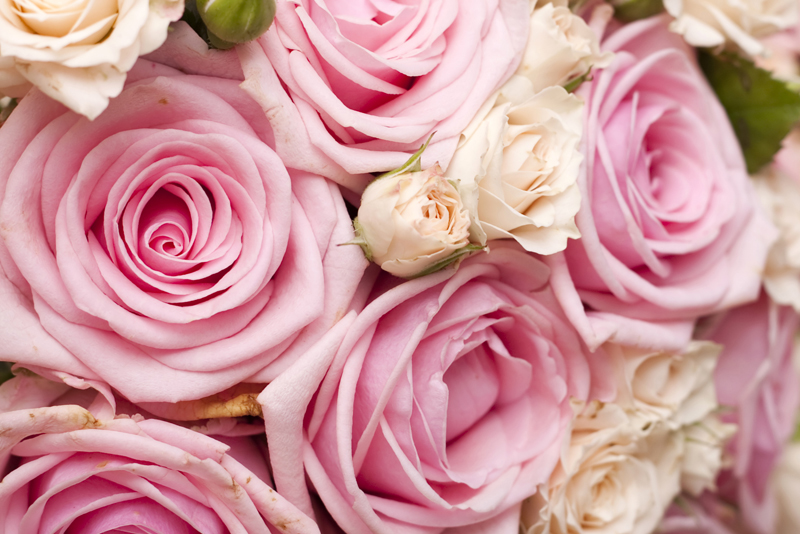 Do you use a face cleanser? How about the oil cleansing method. That's right, using oil to cleanse your face. As an esthetician, one of the main objective for any client is to give them a deep cleansing treatment. For most people the word clean/cleanse means removing dirt with soap. My cleanser of choice was always a cream based one, however, when you encounter different clients on a continuous basis, you learn to personalize each individual treatment.
When you use the oil to cleanse your face, you're looking for a way to remove impurities that have been sitting under your skin for years. The steam from the hot towel will soften your skin, open your pores and make it possible to lift any embedded dirt from the deeper layers of your skin.
I was introduced to oil cleansing by a colleague of mine. She was challenged with extremely dry skin and found this solution for herself at a trade show. But I have oily skin, you say. You can still use the oil cleansing method on oily skin. Each skin type is prone to the use of certain base oils, so what would you look for when using this method with different skin types.
To establish your base for the skin cleansing method, castor oil and a secondary oil are to be used.
Oil Cleansing for Oily skin:
would consist of 30% castor oil and 70% of a secondary oil.
Oil Cleansing for Dry skin
would consist of 10% castor oil and 90% secondary oil and
Oil Cleansing for Combination skin
would consist of 20% castor oil and 80% of a secondary oil.
A second dairy oil could be jojoba, apricot kernel, rosehip, olive grapeseed, avocado or argan oil.
Adding Essential Oils to Your Oil Cleansing Method
For
oily/acneic skin
Geranium, Cedarwood or Clary Sage.
For
dry skin
Rose, Geranium, Neroli, Lavender and Germain Chamomile
For
sensitive skin/sunburned skin
Lavender, Rose and Helichrysum are great choices.
The essential oils will bring about a soothing aroma that will also enhance the beauty of your skin.
Oil Cleansing Method, The Process
It's a simple process, the oil cleansing method, wet a washcloth warm water. Warm to hot is better. Place the washcloth on your face for a few moments to soften and add moisten to your skin. Then take a nickel sized amount and blend the oil into your skin. If you're using essential oils, it's a good idea to add them to your oil base before applying it to your skin. You can premix your solution and have it ready for your daily use. You can also add a drop or two to your water, that way, when you wet your cloth, the oils will be absorbed into the cloth and become part of the steam.
Massage the oil into your skin in circular motions until you've covered your entire face. Wet your cloth again with warm water, and place it on your face. Pat your face and repeat the process until all of the oil is removed from your skin. Typically 2-4 times will do it. Once all the oil is removed, use a cold washcloth to seal in the moisture.
Some of you might like this process for cleansing your face and of course some of you will not. You'll never know until you try it.
That's it for this week,
Life Never Smelled So Sweet!
Juliette's Website
https://www.nyrajuskincare.com


Related Articles
Editor's Picks Articles
Top Ten Articles
Previous Features
Site Map





Content copyright © 2022 by Juliette Samuel. All rights reserved.
This content was written by Juliette Samuel. If you wish to use this content in any manner, you need written permission. Contact Juliette Samuel for details.