Gold Medals & Glory - The Great American Beer Festival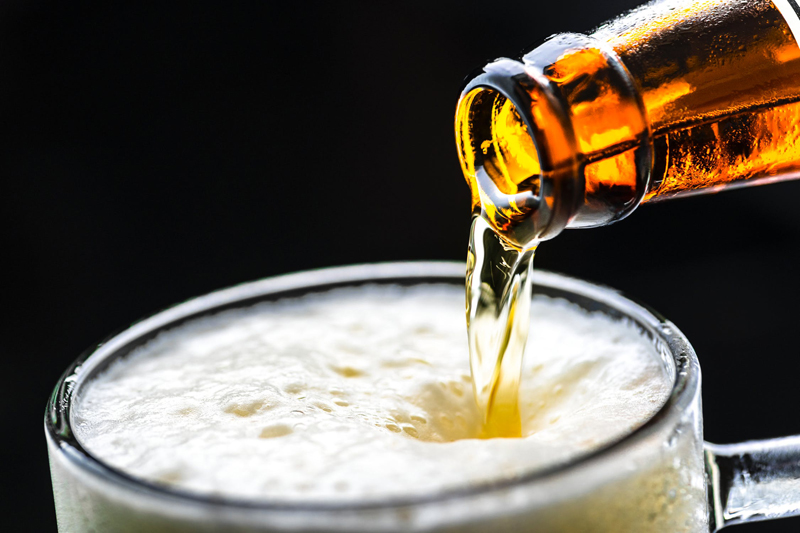 Twenty-four years ago, Charlie Papazian and Michael Jackson thought an American Beer Festival sounded like a pretty good idea. The Age of the Microbrewery was just an imaginative thought in the minds of most homebrewers, and beer styles in the United States had not yet been clearly defined by the beer police or any semblance thereof. Despite these little challenges, Papazian decided to forge ahead, and held the first festival in 1982 at the Harvest House Hotel in Boulder, Colorado. In 1983, the Great American Beer Festival awarded a gold, silver and bronze "Consumer Preference Poll" award. Period!

As they say, "It just shows to go ya'!"

The GABF is now one of the most prestigious events in the world, the Guinness World Record Holder of beer events. This year 466 breweries entered 2,335 beers in a competition in which brewing excellence claims its deserved reward. Gold, silver and bronze medals are now awarded in 69 categories. The crème de la crème of brewing companies, brewpubs and brewers are also selected as top dogs in large, mid-size and small categories.

The Great American Beer Festival spans three days at the end of September. For 2005, it ran from September 29 to October 1. Attendees received a commemorative tasting cup, along with the privilege of sampling emerging and award-winning beers from "sea to shining sea." With 1,669 beers on tap, it is the largest selection of representative American beer on the planet.


Live bands bedecked the court each night, while beer enthusiasts mingled, day and night, with brewers and such expert beer authors as Jeff Sparrow (Wild Brews), Stan Hieronymous (Brew Like a Monk) and Sam Calagione, owner of Dogfish Head Brewery in Milton, Delaware (Brewing Up a Business).

The joy of combining food with beer was also a main focus of the three-day event. Executive chefs and gourmet food giants joined prestigious brewmasters in cooking demos that highlighted the joy of beer cuisine. A distinctive glass-enclosed room provided a fish-tank view of cooking and beer pairing at its best.
The likes of Bruce Paton, executive chef at San Francisco's Cathedral Hill Hotel joined Garrett Oliver of Brooklyn Brewery; Bread King Udi Baron appeared with Marty Jones of Oskar Blues Brewery; Ed Kent, executive chef at Strings Restaurant in Denver, Colorado paired with John Harris of Full Sail Brewing Company; Food Network personality Chris DeJohn, executive chef at the University of Colorado's Centerplate and inductee into the American Academy of Chefs, commanded crowd-fascination in his own unique style. The list was endless!

Top-Choice Circle of Winners

California brewers captured the mountain-top with 38 medals. Among this list were 12 Gold Medals, a feat of magnanimous proportions.

Sierra Nevada Brewing Company faced 32 competitors to capture the Gold for Sierra Nevada IPA, an English-Style India Pale Ale, and beat out 47 entrants in the Barleywine-Style category with Bigfoot Barleywine Style Ale. Honors were also awarded to Sierra Nevada Brewing and Steve Dressler, crowned 2005 Mid-Size Brewing Company and Mid-Size Brewing Company Brewer.

Colorado proved a force to be reckoned with, as 29 medals were awarded in 25 categories. Seven Golds went to Colorado Breweries, with SandLot Brewery at Coors Field ensnaring awards for top-notch Barmen Pilsner and inimitable Pinch Hit Pilsner. SandLot was named 2005 Small Brewing Company, with Tom Hail winning as Small Brewing Company Brewer.

Anheuser-Busch of St. Louis, Missouri snatched 3 Golds: O'Douls Amber as number-one Non Alcoholic Malt Beer, Michelob Marzen in the German-Style Marzen/Oktoberfest category, and Michelob Pale Ale, a Classic English-Style Pale Ale. Anheuser-Busch won distinction as 2005 Large Brewing Company, with A-B's Doug Muhleman the Gold-Title Winner as Large Brewing Company Brewer.

Other big winners were Iron Hill Brewery and Restaurant #3 of Wilmington, Delaware, 2005 Large Brewpub and Large Brewpub Brewer Mark Edelson. Iron Hill triumphed with 2 Golds, one for Belgian Strong, a Belgian-Style Strong Ale, and the other for Kriek De Hill in the Belgian-Style Sour Ale category. Iron Hill also achieved a Bronze for Ironbound Ale, an American-Style Pale Ale.

The Small Brewpub 2005 award went to Pelican Pub & Brewery of Pacific City, Oregon, with Darron R. S. Welch revered as 2005 Small Brewpub Brewmaster. Pelican Pub beat out 46 entries to a Gold victory with Kiwanda Cream Ale in the Golden or Blonde Ale category. Silvers were also awarded to Pelican for MacPelican's Scottish Style Ale and Doryman's Dark Ale.

For a complete list of winners, view the 2005 Winners List at the Brewers Association website.

Cheers!
 
You Should Also Read:
Homebrewing - Books and Resources - Novice to Expert
Beer Judge Basics & Continuing Education
Poor Richard's Ale 'Saluts' Ben Franklin's 300th Birthday


Editor's Picks Articles
Top Ten Articles
Previous Features
Site Map





Content copyright © 2023 by Carolyn Smagalski. All rights reserved.
This content was written by Carolyn Smagalski. If you wish to use this content in any manner, you need written permission. Contact Carolyn Smagalski for details.