Barrel Fermentation and Barrel Aging Wine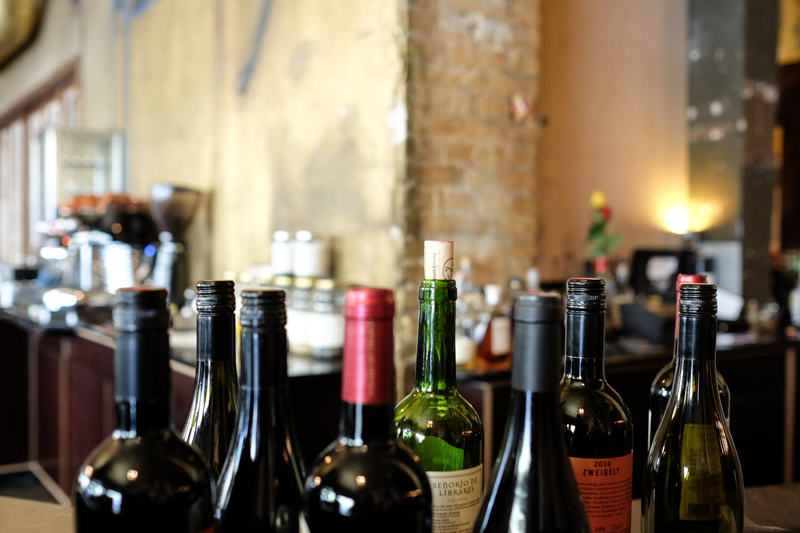 The world's top wineries use old-fashioned wooden barrels in production of their wines, and most wineries use some form of wood treatment and mention it on their labels. But the inexpensive wines haven't actually seen the inside of barrels because it is just too expensive. So what is happening, and what are the giveaway code-words on labels.
Barrel fermentation means that wine had undergone fermentation inside a barrel. Fermentation extracts certain compounds from the wood that can add complexity to the wine. Barrels can come in all sizes so the fermentation barrel may be huge, and they're often really open ended upright wooden tanks.
More effect comes from barrel aging. Many barrel aged wines are fermented in stainless steel tanks then afterwards transferred to barrels to mature for some months or years. The smaller the barrel the greater the contents exposure to wood. Small amounts of oxygen pass through the wood and help age the wine and some wine evaporates through wood pores which again affects the final taste of wine. The type of wood the barrel is made, its manufacturing process and its size will all play their part in the wines ultimate flavour profile.
Oak is the usual wood for barrels and comes from various countries. French oak is the most prized and expensive and imparts subtle tannins and a silkiness whilst American oak gives vanilla and coconut.
Winemakers use woods like chefs use herbs and spices, to add flavour and complexity to the finished product. A wine cellar will likely use a mix of barrels from different woods and then blend their contents. So you may hear or read that a wine has been aged in a mix of 25% French and 75% American oak. So it seems three French oak barrels were used for every one of American oak.
But when I was in Missouri - home to World Cooperage who are the world's largest barrel makers - I discovered hybrid barrels in use. These barrels are cleverly made from both woods. The ends (heads) of the barrels are French oak while the rest is made of American oak. This is great for small production wineries as they can get the effect of both woods in one barrel.
A new 225 litre French oak barrel costs around $700 which add $1 to each of the 300 bottles it can contain. So a cheap wine won't have been inside one. Instead labels will use wordings 'like aged on French oak', 'oak aging' and similar. To get some of the effect of barrels bags of oak chips or wooden staves are placed in stainless steel tanks.
A wise old winemaker once told me that wood should be like a ballroom dance floor in that it should make things better without you being aware of it.
Talk about wines on our
forum
.
Peter F May is the author of
Marilyn Merlot and the Naked Grape: Odd Wines from Around the World
which features more than 100 wine labels and the stories behind them, and
PINOTAGE: Behind the Legends of South Africa's Own Wine
which tells the story behind the Pinotage wine and grape.
You Should Also Read:
Barrels - Why are they used?

Related Articles
Editor's Picks Articles
Top Ten Articles
Previous Features
Site Map
Content copyright © 2023 by Peter F May. All rights reserved.
This content was written by Peter F May. If you wish to use this content in any manner, you need written permission.
Contact Peter F May for details.