Pasta with Eggplant and Sausage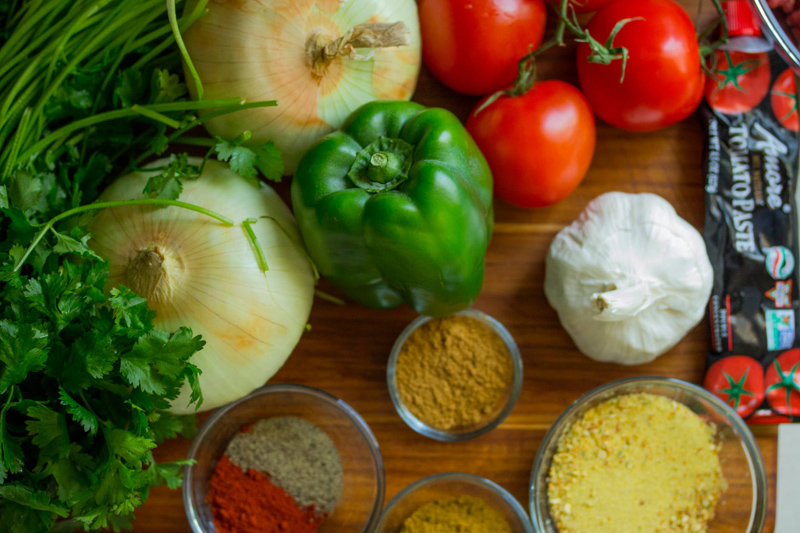 This rustic pasta with eggplant and sausage is one of my favorite recipe. It's rich, flavorful and easy to prepare. Try it once and it will became a Italian favorite recipe for you too.
Ingredients and Instructions (serves 5-6):
1 pound/450 grams of penne pasta


2 medium eggplants


1 large onion, finely chopped


4 tablespoons of extra virgin olive oil


½ pound/225 grams of sausage meat*


2/3 cup of dry white wine


1 red pepper


a small pinch of chili pepper flakes


22 ounces/600 grams of canned crushed tomatoes


½ teaspoon dried oregano


½ cup of fresh Italian parsley, finely chopped


2 cloves of garlic, minced


6 tablespoons of grated Parmesan cheese


Salt and pepper
*
for best results, the sausage used in this recipe should not be spicy hot, should be made with simple ingredients, like pork, salt and pepper and not much more than that. What is commonly known in American stores as "Italian sausage" has normally many herbs and spices, like fennel seeds and other strong flavors, which can affect the recipe's result. Ask your butcher to help you choose the best sausage to buy. Also, most sausages contain MSG and you should stay away from those.


Clean and wash the bell pepper, dice rather small and set aside. Clean and wash the eggplants, cut them in small cubes and then place them in a colander. Sprinkle some salt over the eggplant, toss to spread the salt evenly on all the cubes and let it rest for about 1 hour with a small plate on it and weight on top, so that some of their natural water can drain out. After this time, rinse out the eggplant with water and pat dry using a towel.


In a large sauce pan, over medium heat, sauté the diced onion with the olive oil for a few minutes, until becomes translucent. Meanwhile remove the skin from the sausage and crumble the meat. Add it to the pan when the onion is ready and let it cook for a few minutes until it starts getting brown. Add the white wine and let cook for a couple of minutes to evaporate the alcohol.


Add the eggplant cubes, the bell pepper, chili pepper flakes (go easy on it, and let the "hot people" at you table add some extra to their plate later), and let all the ingredients slightly brown all over. This should take about 5 minutes, and then stir in the crushed tomatoes, the oregano a pinch of salt and pepper.


Cover the pan, lower the heat and let simmer for about 20 minutes, stirring frequently. Meanwhile, place a large pot of water on the fire for the pasta and bring it to a boil. After the 20 minutes, add the chopped Italian parsley and the minced garlic to the pan, stir and let cook for another 5 to 6 minutes. Remove from the heat, add salt and pepper to taste and let the sauce rest, covered, while cooking the pasta.


With the water boiling, add a generous tablespoon of salt, stir then add the penne pasta. Cook per the instructions, but taste it a couple of minutes short of the indicated cooking time and make sure to remove it from the heat when it is just "al dente" – not fully cooked and too soft. Drain, transfer immediately into a large serving bowl and pour over the eggplant and sausage sauce right away. Toss the pasta quickly and combine well. Serve immediately topped with the grated Parmesan cheese.
Buon appetito!
Cinzia Aversa, 2013  
You Should Also Read:
Italian Stuffing or Dressing Recipe
Lentils with Italian Sausage Recipe
Polpette alla Casalinga - Italian Meatballs Recipe


Related Articles
Editor's Picks Articles
Top Ten Articles
Previous Features
Site Map





Content copyright © 2022 by Cinzia Aversa. All rights reserved.
This content was written by Cinzia Aversa. If you wish to use this content in any manner, you need written permission. Contact Cinzia Aversa for details.