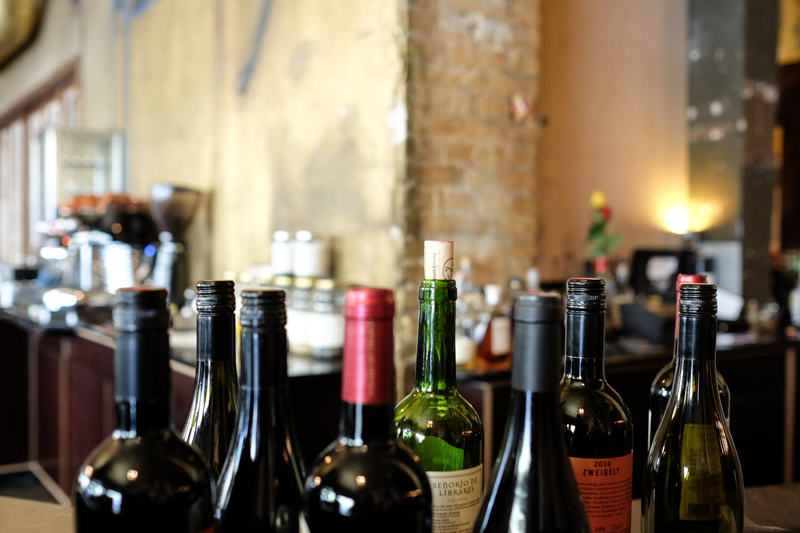 ust as different flowers flourish under different growing conditions, so do grapes. There is an intregal relationship between soil and grape.
Grape growers have long understood the magic that happens when grapes and soil come together in perfect conditions. There are classic compatibilities of soil type and grape variety.
Chardonnay and Pinot Noir vines thrive in limestone soil. The great vineyards of Champagne, Burgundy, the Loire River, and Bordeaux all have quality limestone soil. Cabernet Sauvingnon likes gravelly soil. Riesling likes slatey soil.This isn't to say the grapes cannot grow in other types of soil. Grapes will grow in a wide variety of soils. Grape vines thrive in well-drained soils with loamy to sandy surface layers over moderately permeable clay subsoils.
Different soils affects a grapevine in many ways. The amount of soil-available water directly affects grapevine water balance. How well does a particular soil retain heat? The water balance is considered to be the most important factor in the choice of soil for a grapevine.
As mentioned above, good drainage is important. The fertility of the soil, so important in other crops, is less important for grapes. The struggle of the vine to hold onto the soil, fight to grow and vine, and then produce fruit produces character in the grapes.
For Old World wineries the land is central, it is sacred in the growing process. They are micro-worlds that celebrate the terroir (ter-wah). For this reason Old World wines are associated with where the grapes are grown and the wine is made, rather than the grape type.
Looking for a special wine? Try the Wine Searcher search engine!
You Should Also Read:
Wine Grapes
A Year in the Vineyard
Wine Regions


Editor's Picks Articles
Top Ten Articles
Previous Features
Site Map





Content copyright © 2022 by Paula S.W. Laurita. All rights reserved.
This content was written by Paula S.W. Laurita. If you wish to use this content in any manner, you need written permission. Contact Peter F May for details.