Brief History of the Pepper (genus Capsicum)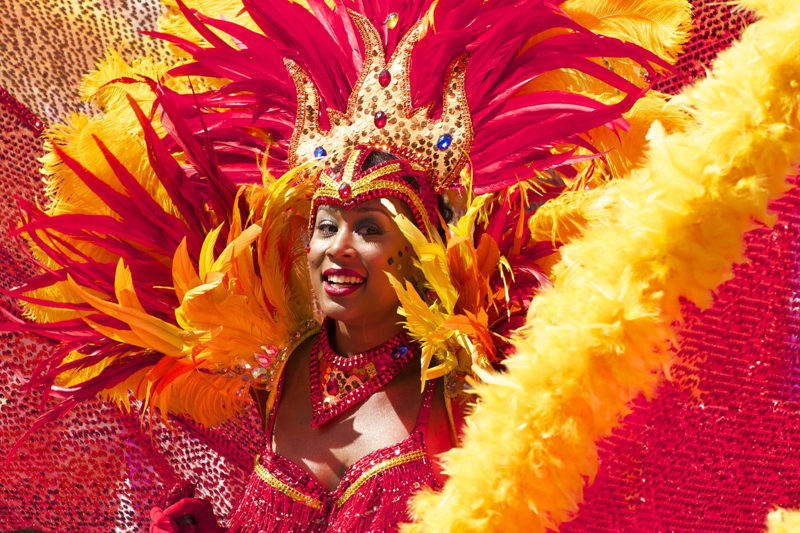 Peppers, which include the mild bell pepper and out-of-this-world hot habanero, are a culinary gift from the Americas to global cuisine. Imagine Szechwan cooking without the spicy goodness of chili peppers. What would deviled eggs be without a sprinkling of smoked Hungarian paprika? A Bloody Mary tastes all the better with a few dashes of Tabasco sauce.

Researchers have determined that peppers were domesticated independently at several locations in the Americas. Archaeological samples date as far back as 6000 BC. The earliest evidence comes from Mexico. However, the process of domestication occurred also in the Caribbean, Bolivia, the Amazon basin, and the Andes resulting in different species of Capsicum. There is a linguistic difference between Mesoamerica and South America that underlines the independent domestication of Capsicum plants. The word "chili" comes to us from the Nahuatl (Aztec) word "xilli" whereas in South America and the Caribbean, hot peppers are called "ají."

The special properties of peppers were the main reason the plants were selected by Native Americans for domestication. From a culinary perspective, sweet and hot peppers add flavor to food. Additionally, peppers contain beneficial traits such as vitamin C.

Further, the substance that makes peppers hot, Capsaicin, has been used in traditional healing for pain relief. But, as anyone who has had too much exposure to capsaicin knows, this substance can cause painful burning sensations. This fact was not lost on the Aztecs. Naughty children were held over smoldering chili peppers as punishment (similar to a bar of soap in the mouth!). When the Spanish invaded the Aztec capital of Tenochtitlan, the Aztec made chili "smoke bombs" that were thrown from rooftops.

Europeans would see the gastronomic value of "ají" and "xilli" and peppers were quickly adopted across the globe. House gardens fill each summer with the colorful fruit of Capsicum, often causing the gardener to wonder what to do with the bounty.

Sweet and Hot pepper relish

Among the easiest and prettiest plants to grow in the home garden are peppers. Few pests bother them and they thrive in hot weather. However, it is easy to end up with a bumper crop of chili peppers!!

Need to do something with all those bell peppers, jalapenos, cayenne, and other hot chili peppers?

Here's a great recipe that makes 1 pint of sweet/sour/spicy relish. The cooking process will caramelize the peppers and transform much of the heat. However, be sure to use gloves to protect your hands while working with raw peppers.

Ingredients
3 cups of chopped mixed peppers
1 medium onion chopped
1 cup vinegar
1.5 cups sugar

1. Chop peppers and onion with food processor until diced, but not pureed. Let the mix sit for about 15 minutes, then strain. If you have a lot of hot peppers, a rinse with water will help remove some of the heat.

2. Add all ingredients to a sauté pan over medium flame, stir to combine. Allow mixture to bubble and reduce for about 20 minutes. Stir occasionally.

3. Once the liquid has nearly evaporated, turn the flame to low to avoid burning the relish. Stir the mixture more frequently during this phase.

4. During the final stage, stir continually to avoid scorching. Once all the liquid is gone, remove the pan from heat.

5. Your relish can be processed by the boiling water method to preserve in the pantry (makes 1 pint). Otherwise, scald a jar with boiling water, pour in hot relish, allow to cool, and then refrigerate for up to one month.

For a quick party appetizer, place a block of cream cheese on a plate, then spoon a generous amount of relish on top and serve with crackers. It will be the hit of the party!

Spread toast with the relish and top with poached eggs for an outrageously delicious breakfast.

For more Hispanic Culture news, visit the site's Facebook page at https://www.facebook.com/HispanicCultureAtBellaOnlinecom


Hasta pronto . . .





Related Articles
Editor's Picks Articles
Top Ten Articles
Previous Features
Site Map





Content copyright © 2022 by Carleen D. Sanchez, PhD. All rights reserved.
This content was written by Carleen D. Sanchez, PhD. If you wish to use this content in any manner, you need written permission. Contact Valerie D. Aguilar for details.