October is Hispanic Heritage Month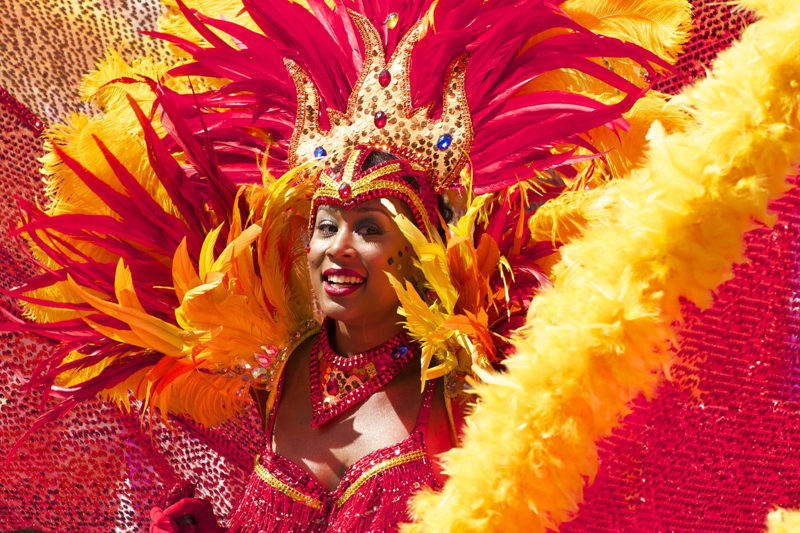 The month of October is Hispanic Heritage Month. Through out the United States, Hispanics are celebrating their Hispanic Heritage during this month set aside to recognize and celebrate in recognition of the Hispanic Community that has made the United States their home. However, to the casual observer, the entire month may just seem like a commercialized event that the true meaning escapes as quickly and surely as the contributions Hispanics have made in the United States as well as to the world. Therefore, what exactly is Hispanic Heritage and why do we celebrate the month of October in recognition of Hispanic Americans? That is what the topic of this article is going to attempt to answer.

So what exactly is Hispanic Heritage Month celebrating?

First Nation peoples have been contributing to the Americas long before the phrase was coined. Long before Columbus or any of his predecessors ever set foot on this land there were many nations living here and a way of life that exists even to this day and largely makes up the culture of the Hispanic heritage we share and know of today. Unlike many other races, within the Hispanic community in the Americas, you will find many things you will never find in other cultures. We are a very diverse and complex people, individual in our own nationalities yet intimately tied to each other through history, religion, cultural similarities and many other factors that truly make us unite in the common cause of furthering our future as one people.

To understand what we celebrate in Hispanic Heritage Month you would have to understand what Hispanics are inheriting. Why was this month set aside? Through out my site you will find articles to help you understand more about what Hispanic Culture is all about. What we will begin to look into here is why we are celebrating it and the history behind how this month became a month of Hispanic recognition.

In the year 1968, Lyndon Johnson proclaimed National Hispanic Heritage Week. In 1988, it was expanded to a month long celebration. What this month is set aside for is to celebrate and honor the ancestry and traditions that are unique to the Hispanic Culture. It is also a time when we learn more about what contributions Hispanics have made to the United States. The following are examples of predecessors in our heritage and with a little research, you will be surprised at the great contributions they have made.

Cristobal Colon (Commonly known as Christopher Columbus)-- Explorer

Hernan Cortes -- Explorer, conqueror

Juan Sebastian Elcano – Explorer

Pablo Picasso – Painter

Juan Ponce De Leon – Explorer

Santiago Ramon Y Cajal – Scientist

Carlos Santana – Musician

Marco Ulpio Trajano -- Roman Emperor

Teodosio 1 the Great-- Roman Emperor

Pablo Neruda – Poet

Hayworth, Rita – Actress


"Hispanic Americans have enriched the American way of life, and by designating this month, we attempt to recognize the millions of Hispanic Americans whose love of family, hard work, and community have helped unite us as a people and sustain us as a Nation. As entrepreneurs and public servants, scholars and artists, Hispanic Americans have provided wisdom, energy, and leadership to our communities, and to our country.
We also remember those Hispanics who established the vibrant and diverse American cities of Los Angeles, San Francisco, Santa Fe, San Antonio, and many others. We remember those who were instrumental in exploring and mapping our great hemisphere and we honor those proud Hispanic-American patriots who fought and died for our country in every war and conflict since our founding.

In the Year 2002, this was the proclamation that was issued from the White House by George Bush;
To honor the achievements of Hispanic Americans, the Congress, by Public Law 100-402, has authorized and requested the President to issue annually a proclamation designating September 15 through October 15, as "National Hispanic Heritage Month."
NOW, THEREFORE, I, GEORGE W. BUSH, President of the United States of America, do hereby proclaim September 15 through October 15, 2002, as National Hispanic Heritage Month. I call upon public officials, educators, librarians, and all the people of the United States to observe this month with appropriate ceremonies, activities, and programs. IN WITNESS WHEREOF, I have hereunto set my hand this thirteenth day of September, in the year of our Lord two thousand two, and of the Independence of the United States of America the two hundred and twenty-seventh."
Sighted from the proclamation issued by the President of The United States, 2002.
So, at the end of another Hispanic Heritage Month, what did we learn? Did we really celebrate in the spirit of our Culture? If you look into the Hispanics I outlined above, you will find Hispanic Heritage month celebrates the contributions Hispanics have made to the entire Americas and is a heritage that we can and all should celebrate as it has surely shaped all of our lives. By educating our neighbors about our cultural contributions, we as Hispanics can help other appreciate us as a people. If those who are not Hispanic would take the time to learn about what Hispanic Heritage Month is really about then they could embrace the positive impact that accepting Hispanics as viable member will lead to in the future. If Hispanics have made the positive contributions that they have facing the obstacles and resistance in this country that have been present until recently, how much greater will the impact of Hispanics be towards a viable vibrant and viable America? We all strive to make this nation greater, it would just be nice to not have to fight against a tide coming from the ones who will also stand to benefit. We are here and in some ways, such as our First Nations ancestors, always have been, as aboriginal people and as the "discoverers" of this great land. No matter how hard the tide we will always stay, as this is our heritage. Opening the arms and minds of our friends and neighbors will truly make this a land in which we can all share the Hispanic Heritage of The New World: America!


Related Articles
Editor's Picks Articles
Top Ten Articles
Previous Features
Site Map





Content copyright © 2023 by Rebecca M. Cuevas De Caissie. All rights reserved.
This content was written by Rebecca M. Cuevas De Caissie. If you wish to use this content in any manner, you need written permission. Contact Valerie D. Aguilar for details.