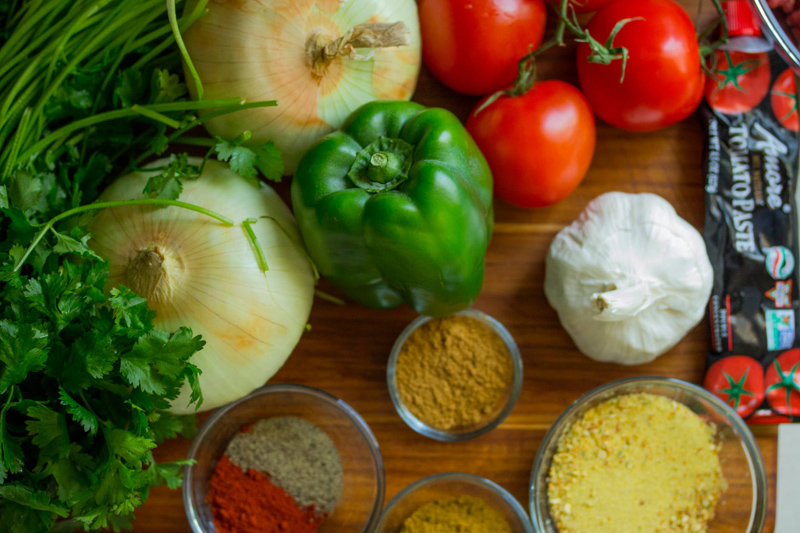 Pollo alla Parmigiana
, or Chicken Parmesan, is a great recipe for a tasty dinner. For best results, choose good quality ingredients, real Mozzarella and freshly grated Parmigiano cheese. In the U.S., Marinara sauce is often used for topping the chicken, but because of the heavy spicy flavor, it tends to overpower the rest of the flavors and I do not recommend it. Use instead some simple, good tomato puree. You can find it in a can or make your own. Just drop a couple of ripe tomatoes in boiling water for 3 minutes, peel off the skin and then puree them with a food mill or food processor. Also, do not use too much of it; balance of ingredients, flavors and quantities is key in any Italian recipe, for good Italian food.
Ingredients and Instructions (serves 4):


2 half chicken breasts


2 large eggs


2 cloves of garlic


6 big leaves of fresh basil


Salt


2 tablespoons of olive oil


Freshly ground black pepper


4 oz/100 g of grated Parmigiano cheese


4 oz/100 g of breadcrumbs


1 cup of mozzarella cheese, shredded or cut in very small pieces


1 cup of tomato puree (not Marinara sauce)


Vegetable oil for frying




Wash and pat dry the chicken half breasts, trim any fat, then cut them along the side to obtain 2 even slices from each.


Prepare a marinade, by finely chopping 4 leaves of the basil and the garlic and then mixing both in a shallow bowl with 2 tablespoons of olive oil, a pinch of salt and some freshly ground black pepper.


Lay the chicken in the marinade, making sure to coat each slice uniformly with it. Add a few extra drops of olive oil if needed. Cover and place in the refrigerator for at least 15 minutes.


In a shallow bowl beat the eggs with salt and pepper; in a separate dish, mix 3/4 of the grated Parmigiano cheese with the breadcrumbs. Reserve the rest of the cheese for later.


Dip each chicken slice in the egg mix, let drain the excess and then lay it in the cheese and breadcrumbs, gently pressing it in the mixture to coat both sides evenly.


Preheat the oven to 350 F (180° c). Meanwhile, heat about 1/2 inch of oil in a pan, add the chicken and fry for 3-4 minutes per side. Drain any excess oil on paper towels.


Grease a shallow baking dish with a few drops of oil and place the chicken slices in it in a single layer.


Over each slice place 1 tablespoon of tomato pure, 1/2 leaf of the reserved basil, some mozzarella cheese and top with some Parmigiano cheese.


Place in the center rack of the oven and bake for about 15 minutes, until the melted cheese forms a golden crust. Serve warm.


Since this is already a high calories dish, I recommend skipping any of the high carbs traditionally served with it (potatoes, pasta, etc.) and choosing a healthy mix salad or some sauté green vegetables.
Wine pairing note:
for Chicken Parmigiana I recommend a full-bodied red wine, such as Merlot or Sangiovese.
Buon appetito!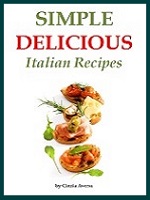 Simple Delicious Italian Recipe is the perfect cookbook for any Italian food lover.
Buy and download your copy today from the BellaOnline eBook page.
You Should Also Read:
Entrees: Poultry
Chicken Cacciatore Recipe
Chicken Saltimbocca Recipe


Related Articles
Editor's Picks Articles
Top Ten Articles
Previous Features
Site Map





Content copyright © 2023 by Cinzia Aversa. All rights reserved.
This content was written by Cinzia Aversa. If you wish to use this content in any manner, you need written permission. Contact Cinzia Aversa for details.