Witch, Witches - Dream Symbols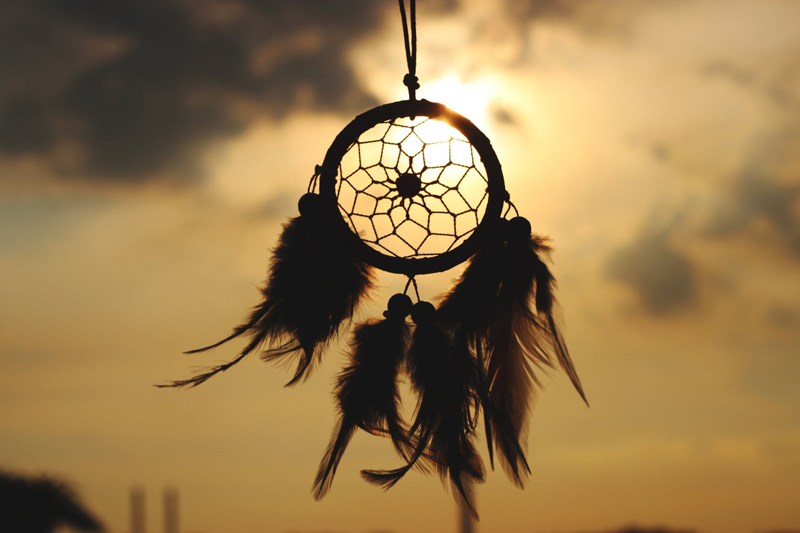 "Are you a good witch or a bad witch?" ~ Glinda the Good Witch, The Wizard of Oz, L. Frank Baum
When I was a child I used to gather my little friends together to play "The Wizard of Oz". The point to the game was not to find the wizard, to get home to Kansas, or to fight off evil flying monkeys. For me, my arrival on the scene in an imaginary bubble, just like Glinda, was the point to the entire game.
Although the Wicked Witch figured quite prominently in the book and movie, the image of the hooked nosed, green-faced, pointy hat-wearing evil woman never resonated in my psyche as the image of a 'witch'. Glinda, however, was what I considered a witch--magical, ethereal, helpful, beautiful, powerful and empowering--those were the images that came to my mind when I thought of witches.
Many old interpretations of witches call them bad luck, or representatives of ugly, treacherous women, or symbols of good old-fashioned evil. Ideas such as these reflect the typical notion of what a witch 'looks' like--a wicked woman with the power to do great harm.
In the past, witches were considered the quintessential evil--people who had either made pacts with or sold their souls to Satan in exchange for power. Though both men and women were accused of and executed as witches, the majority of witchcraft cases involved women. But the majority of those accused of witchcraft were practicing anything but. Usually they were midwives; women with the power to heal; or women who stood out in pretty much any way that was considered odd. In short, witches were women with power and in what is now known as "The Burning Times" powerful women were often not suffered to live.
Today, however, many people view witches in a different light. (At least I hope that statement is true!) The religions of Paganism and Wicca are reported to be two of the fastest growing religions in America. Even people who are not members of these religions may practice what may be considered some form of witchcraft--learning herbalism, lighting candles, or learning ways to influence their reality to help improve their own lives and/or the lives of others. What used to be kept in the broom closet is now spoken about openly on mainstream TV talk shows.
If a witch appeared in a dream, the key to interpreting her symbolic meaning lies in your association with witches. Your own association with any symbol always trumps any dream dictionary's interpretation--including this one!
If you are like me and identify positively with witches, then your dream is likely pointing to positive changes in your psyche. Seeing a witch probably symbolizes that you are in touch with your intuition, utilizing your power in positive ways, or becoming increasingly creative. This symbol might also be a sign that some heretofore unrealized gifts are manifesting in your psyche. The witch may also be pointing to progress you have made with owning your own power thereby becoming more self-actualized. The witch may also indicate a particularly potent time to pay attention to your dreams. Keeping a dream journal is a great way to do this.
However, if you associate negatively with witches, then the old interpretations may apply. For example, if you commonly refer to a cruel woman as a 'witch' then your dream may in fact be pointing to someone treacherous in your life, or the witch may be showing up as a 'shadow' symbol. More information on the shadow may be found here:
Shadow
If a witch is showing up as a shadow symbol, it is important to realize that our shadow is not evil--it simply contains aspects of ourselves with which we are uncomfortable or attempt to deny. Seeing a witch in a dream might symbolize a discomfort with owning one's power or believing one's power to be evil. Many people who have had negative experiences with those in positions of power often attempt to keep their own power at bay. It is important to distinguish between authentic power and what is more accurately described as control. Control and power are not the same. For example, children who were abused were victims of controlling adults--not people with authentic power. Claiming one's own authentic power is an important part of self-actualization.
Remember, only you can answer Glinda's question about the witch in your dream!
Until next time, sleep well and dream out loud!
*~Aisling Ireland~* is an ordained Interfaith Minister, available for weddings and commitment ceremonies and a Spiritual Counselor providing dream interpretation and Tarot readings. To make an appointment check out her website at:
Sang-Realta Spiritual Counseling
The books below by Barbara Walker are excellent resources for learning more about god/dess symbolism in mythology, fairy tales, and signs.
You Should Also Read:
Dream Symbols - Circle
Dream Symbols - Star
Dream Symbols - Woman


Related Articles
Editor's Picks Articles
Top Ten Articles
Previous Features
Site Map





Content copyright © 2022 by Aisling Ireland. All rights reserved.
This content was written by Aisling Ireland. If you wish to use this content in any manner, you need written permission. Contact Lori Chidori Phillips for details.