The Shadow - Dream Symbols, Archetypes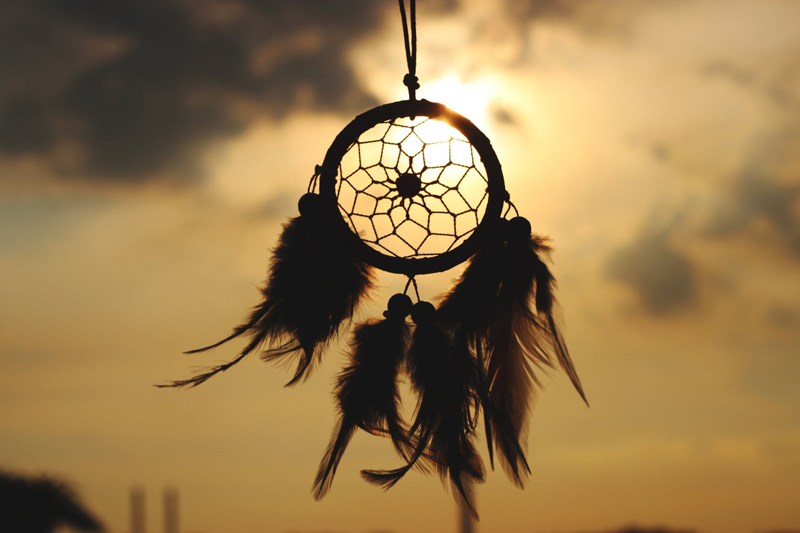 In the 1930s there Orson Wells narrated a radio broadcast detective series called "The Shadow". The opening line that rang out from Wells's unmistakable voice was, "Who knows what evil lurks in the hearts of men? The Shadow knows!" In dream interpretation, the Shadow works much the same way--knowing not so much about evil but about what we are hiding from ourselves.
The shadow archetype is often mistranslated or oversimplified into the 'dark side' of ourselves. However, it truly is far more complex that just acting as our evil doppelganger. But before we start talking about the shadow archetype, let's briefly talk about what the heck an archetype is in the first place.
Archetypes are usually associated with the famed psychiatrist, Carl Gustav Jung. To make the term easy to understand before giving you a psycho-babble definition, I'll use an example. Think of 'Mother'. Mother, to Jung, is an archetype. To Jung, archetypes were kind of like energies that exist in and of themselves, but also exist in the human psyche. They carry with them a common energy that is easily recognizable. Returning to the example of 'Mother' we see that we each have a mother who physically exists, but we also understand that 'Mother' is a concept that exists far beyond our personal mother who brought us into this world.
Archetypes are infinite, and some may be part of our individual existence and some not. However, according to Jung, some were common and existed in the psyche of each individual human: the Anima/Animus; the Self, the Ego or Persona, and of course, the one we're focusing on here--the Shadow.
For many years, I myself associated the Shadow as simply being my 'dark side'. I thought of it solely as the container for all I didn't want to believe about me--of myself I tried to deny, emotions I didn't want to experience, etc. While the Shadow does often incorporate these in itself, it also incorporates much, much more. Sometimes, it is actually the
best
parts of ourselves that get pushed into the Shadow realm, making it a potent source of power and hidden resources.
How does this happen? Why would we hide the best parts of ourselves away some where and attempt to deny them? It can happen if those parts of ourselves have been damaged or hurt in some way. For example, a creative child with amazing artistic ability may have been abused in some way by her art teacher. The child then associates art and artistic talent with abuse and stuffs all of her amazing abilities into the Shadow. She forgets that she is an incredible painter because the ability is not longer associated with the joy she felt in creating but the pain she felt at the hands of her abuser. She might even go so far as to relegate any and all creative desires to her Shadow.
For such a person, looking at and integrating the Shadow could be one of the most important processes on her life's journey. For such a person, the Shadow would not be a dark side at all, but rather a keeper of lost treasure. Sometimes this type of shadow is represented in fairy tales as the dragon guarding the treasure, the being that looks fearsome and frightening but who is in fact, only there to keep something priceless from harm until it can be claimed by its owner or some one willing to confront the beast within. In this case, the beast would not be the creativity, but confronting the emotions that came from the abuse--emotions that probably felt life-threatening at the time.
It is not small feat to integrate the Shadow. In Star Wars mythology we can see that while Darth Vader is Luke Skywalker's father, he is also Luke's Shadow. He is the source of power, that which gave birth to young Skywalker--it is up to Luke to figure out a way to incorporate that power without incorporating the evil associated with it. Luke loses a hand in the process, a symbol of how difficult the process can be, a symbol of how we may feel like we are losing a part of ourselves when going through this process.
To see if the Shadow is making appearances in your dreams, see if some of the following symbols are showing up: alligators/crocodiles, things hidden, lost items that can't be found, super hero dreams, dreams of people of the same sex as you who are appearing as enemies or other antagonist presences.
Look for the last bit in waking life. Oftentimes we project all that we don't like about ourselves, or all that we believe is inferior on to "others". Our job is to learn to put ourselves back together, and accept ourselves fully and wholly--Shadow and all.
Until next time, sleep well and dream out loud!
*~Aisling Ireland~* is an ordained Spiritual Counselor providing dream interpretation and Tarot readings. To make an appointment check out her website at:
web.mac.com/aisling.ireland
Below are two great books on dreams and dream symbolism--I own them both. "Man and His Symbols" is probably the most accessible and informative book you can find on C.G Jung's ideas on dream interpretation.
You Should Also Read:
Major Archetypes and the Process of Individuation
Dreams & Archetypes
Dream Symbols--Alligators & Crocodiles


Related Articles
Editor's Picks Articles
Top Ten Articles
Previous Features
Site Map





Content copyright © 2021 by Aisling Ireland. All rights reserved.
This content was written by Aisling Ireland. If you wish to use this content in any manner, you need written permission. Contact Lori Chidori Phillips for details.