Fragranced Bridal Shower Gift Ideas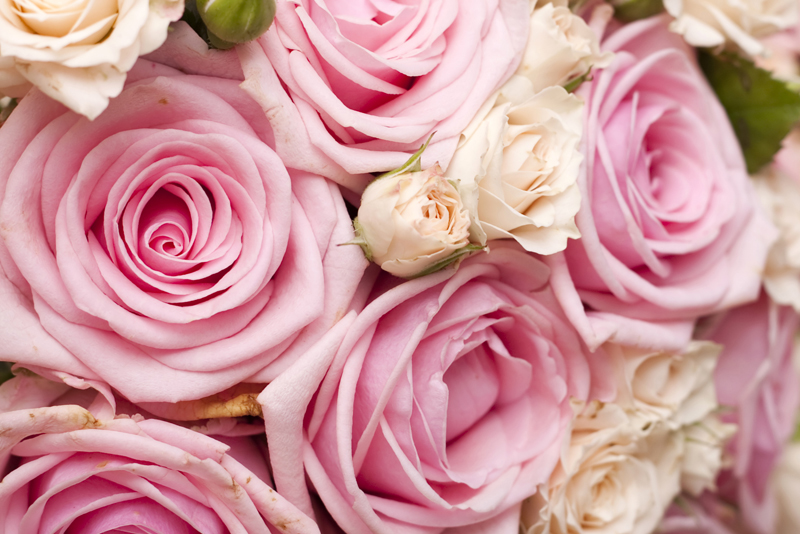 Looking for a way to make the Bride feel extra special? Former bellaonline.com editor Robin Wittermore, wrote an article about handmade beauty items for Brides. Lots of recipes and fun lotions and potions for you to try. Give the Bride a treat! You can also try them for yourself.
Here's the Article
If you have been invited to a wedding shower, or bridal shower, and are not sure what gift to purchase, try making a gift basket of pampering fragranced items. The following ideas should get you off to a great start.
Jars and containers can be decorated with ribbons that match the wedding colors. They could also have white lace draping the top of the container or jar and tied with white ribbon to decorate.
This bath oil should help the nervous bride to be have a restful night before the big day.
2 ounces carrier oil (such as sweet almond oil)
15 drops lavender fragrance oil
10 drops chamomile fragrance oil
If the bride to be wants to start the morning refreshed and awake, here is a bath oil she should try on the day of the wedding.
2 ounces carrier oil (sweet almond oil is a favorite for this)
12 drops orange fragrance oil
6 drops rosemary fragrance oil
6 drops lemon fragrance oil
In both cases, mix the liquids and place in a small container. Instruct the bride to be to add it to the water just before getting into the tub. Disperse the oils and fragrance by swirling her hand in the water after adding the fragranced mixture.
Fragranced powder would be another help to the blushing bride-to-be. It may help her get through some moments when she may be perspiring and nervous. Do not color this offering; it needs to be left plain white.
¼ cup cornstarch
15 drops fragrance oil
The fragrance oil can be one of the recipes below, or 15 drops of the same fragrance. The fragrance oil needs to be blended in with the cornstarch thoroughly. The bride can place the powder anywhere and everywhere on her body to help keep her dry during hectic moments.
Here are a few fragrance recipes to try that will make pampering bath salts. They each start with 1 cup of baking soda and 1 cup of sea salt. Baking soda helps sooth aching muscles, and is usually a welcome addition to any bath for that reason.
8 drops lavender fragrance oil
4 drops sandalwood fragrance oil
3 drops orange fragrance oil
15 drops of the bride-to-be's favorite fragrance oil if you know what that is
5 drops jasmine fragrance oil
5 drops rose fragrance oil
5 drops patchouli fragrance oil
5 drops ylang-ylang fragrance oil
5 drops lavender fragrance oil
5 drops patchouli fragrance oil
You could make any one of the above recipes into a body scrub by adjusting the mixture of sea salt and baking soda to just 2 cups of sea salt and adding a quarter cup of carrier oil such as sweet almond oil. Grape seed oil can be used as well. Olive oil is pampering carrier oil, but it can be thicker and sometimes has a distinct odor, although not overpowering.
Coloring the fragranced salts is optional. If you find out what the colors of the wedding will be; it would be a wonderful idea for a gift basket theme to color the salts with the wedding colors.
Hope you enjoyed Robin Wittermore's article. That's it for this week.
Juliette's Website
Nyraju Skin Care


Related Articles
Editor's Picks Articles
Top Ten Articles
Previous Features
Site Map





Content copyright © 2023 by Robin Rounds Whittemore. All rights reserved.
This content was written by Robin Rounds Whittemore. If you wish to use this content in any manner, you need written permission. Contact Juliette Samuel for details.