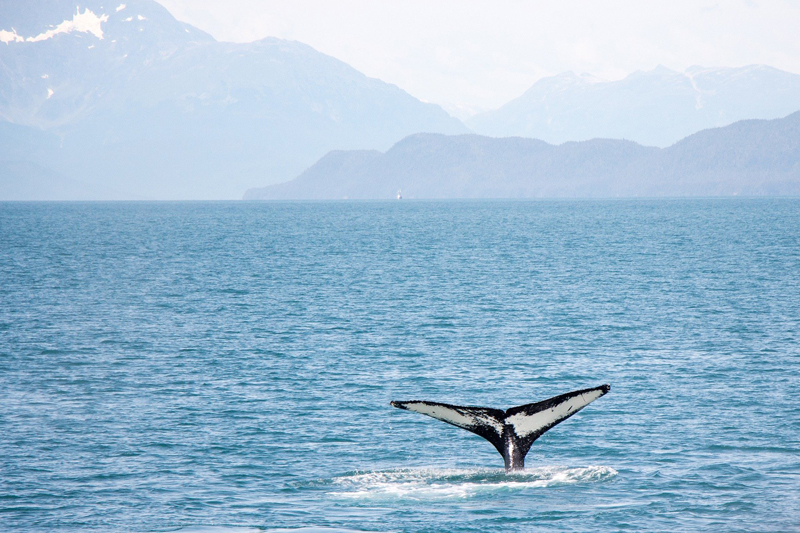 In Alaska, you can definitely say that August IS State Fair month! State Fairs are an annual attraction in every state in the USA. But how many of those states can boast FOUR state fairs? In a state over twice the size of Texas, multiple state fairs are the best way to solve distance and accessibility problems. Four state fairs, each one following close on the heels of the last, keep the fun alive throughout the month of August and make it possible for the most people to attend at least one.
Each State Fair is unique and all are uniquely Alaskan in spirit and theme. The fun actually begins the last day of July down in the panhandle of southeastern Alaska; a stretch of coastline dipping well to the south of the Alaskan mainland.
The State Fair in Southeast Alaska is held each year in Haines, AK, from July 30 - August 2. Haines is a tiny town, but a well known summer tourist attraction and just a short boat hop across the bay from popular cruise ship stop, Skagway. However, Alaskans from all across southeast from Juneau to Cordova pull together when its time for the State Fair!
Southeast Alaska's State Fair always provides a stage for agricultural and livestock exhibits, creative arts and crafts (check out the quilts!) and top notch entertainment. One of the big draws at this state fair is the 100 fresh king salmon, BBQ, and music provided to the crowds each year by the local Salmon Fisherman's Resource Development Association.
The second State Fair to kick off is in Alaska's Interior region. Fairbanks pulls out all the stops when it comes to summer fun!
The Tanana Valley State Fair in Fairbanks runs from Friday, August 7th through Saturday, August 15th. Drawing fair-goers from as far away as Tok, Delta Junction, Denali Park and Valdez, the fair offers lots of garden displays, arts and crafts and livestock and hosts one of several large dairy goat shows of the season. Some of the more distinctive Alaskan activities are the giant cabbage contest, freight-dog weight pull and the backhoe rodeo!
The Kenai Peninsula State Fair may be the smallest of the four State Fairs held in Alaska, but they are by no means the least!
Held in the scenic and popular salmon fishing community of Ninilchik, this year's theme for the Kenai's State Fair is "50 Reasons to Shine" – celebrating Alaska's 50th Birthday of Statehood. The fair runs August 21st, 22nd and 23rd.
Along with all the usual trappings of a State Fair, the Kenai also hosts a lively State Fair parade beginning at the Chinook Tesoro in Ninilchik. This "must-see" parade, held the last day of the fair, is a hoot for tourists and residents alike and pulls down the house on three fun-filled days.
Finishing off the month is the largest of the four State Fairs. South central Alaska's contribution is the Palmer State Fair in the Mat-Su Valley. Less than an hours drive from Alaska's biggest city, Anchorage, this fair draws crowds often upward of 250,000 people.
August 27-Sept. 7th are non-stop fair-going fun in the Mat-Su. Home of record setting giant vegetables, gorgeous flower gardens and a thriving livestock community; this region is the agricultural center of Alaska. The Palmer State Fair hosts at least two ADGA Dairy Goat Shows, an NPGA Pygmy Goat Show, a full day Open Division Livestock Show (cattle, sheep, pigs, goats, and sometimes exotic livestock such as alpacas, llamas and more) and a full week of 4H Livestock Shows and other activities. Horse shows and Dog Shows (conformation, obedience and agility) fill in other slots on the fair calendar. The "Husband-Calling" contest is always a big hit, too!
Nestled almost at the foot of towering Pioneer Peak and tucked in between the Chugach and Talkeetna Mountain ranges, the Palmer State Fair is a true showcase of all that is uniquely Alaskan.
Where else in the world can you attend a State Fair, see a litter of newborn piglets born (an almost annual attraction), sit on the grass of an outdoor music stage listening to some of the best entertainers in the business, eat halibut tacos and grilled salmon … and sit at the top of a Ferris wheel on a warm, sunny day with a panorama view of green fields, ready to harvest gardens and crops, flourishing wildflowers, spectacular mountains on three sides and an actual glacier glistening like a blue-white jewel just miles away.
Yes! August is State Fair season in Alaska! Come and enjoy the fun!


Related Articles
Editor's Picks Articles
Top Ten Articles
Previous Features
Site Map





Content copyright © 2022 by Deb Frost. All rights reserved.
This content was written by Deb Frost. If you wish to use this content in any manner, you need written permission. Contact Deb Frost for details.