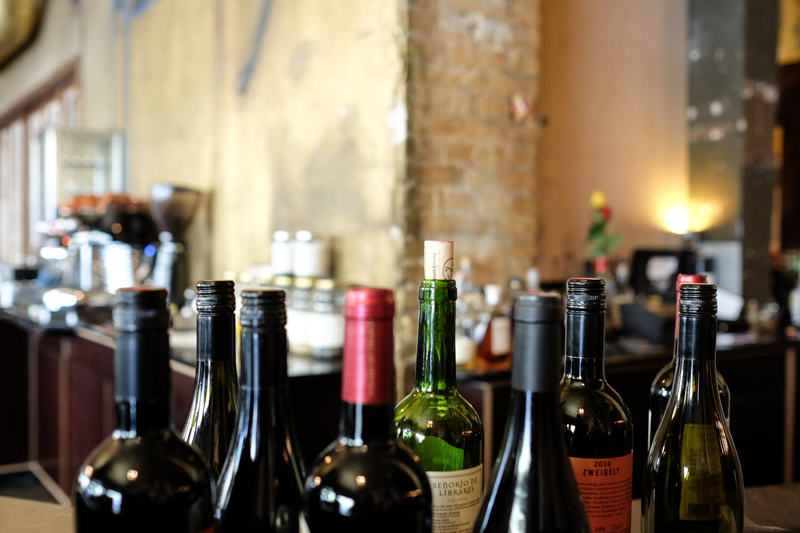 Explore northern Italy and its fantastic wines.
This region of Italy with its lush, rolling hills, is most often the passed through for a quick visit to Venice. More daring tourists may venture on to Verona, Padua, or even Vicenza. The Veneto is also the home to terrific wines. Two of the most famous are Soave and Amarone della Valpolicella. In addition there are some other fantastic, affordable wines available from Italy.
The Italian approach to wine is often more relaxed than other countries. When my family and I lived in Vicenza my oldest son, then 5 years old, would go picking grapes in the small vineyard of our neighbors. They would then make their own wine to share with family and friends. This is a common occurance amongst Italians. These small family wineries are not for comercial consuption. It is an expression of the Italan attitude toward wine. It is intregrally involved with life. It is commonplace in most households and small trattorie to have a bottle of "house" wine on the table.
What are some of the wines that you can share from the Veneto region? Amarone is a unique version of Valpolicella. It is created from a blend of grapes that have been placed on mats for months until they have shriveled. Amarone is typically high in alcohol and dry. It can be an acquired taste. A good Amarone can be kept for decades to age.
Bardolino is a popular Veneto wine. It is a light, fresh, simple, easy-drinking red wine. It is also sometimes produced as a rose'. These wines are consistent in quality and inexpensive.
Valpolicella is produced in a range of styles from blends of several grapes. Look for Valpolicella Classico. This is an friendly wine generally meant for easy drinking.
One of my favorite Veneto wineries is not widely known here in the United States. It is the Zonin winery, located between Vicenza and Verona. Until I tried the Zonin Soave I had thought of Soave wines as weak and diluted. Some mass produced Soave wines are available, but they do not do justice to this fine, light, white wine. Soave is made from the grape called "Garganega", with small quantities of local "Trebbiano" and Chardonnay. It is a straw-coloured wine with clear with greenish reflections. It has a fresh aroma, lightly fruity with delicate perfumes that recall the flowers of the vines, elder and cherry trees. At the table it goes well with medium light dishes and in particular with grilled white meat.
Take time to find a quality Soave wine. You will not regret it. If you have a relationship with a wine merchant ask her to obtain some Zonin Soave. You'll find it a great summer wine.
Do you have a favorite Veneto wine? A favorite Italian wine? Share it at our wine forum.
You Should Also Read:
Italian Food
Barolo
Host an Italian Wine Tasting


Related Articles
Editor's Picks Articles
Top Ten Articles
Previous Features
Site Map





Content copyright © 2022 by Paula S.W. Laurita. All rights reserved.
This content was written by Paula S.W. Laurita. If you wish to use this content in any manner, you need written permission. Contact Peter F May for details.