Birth of Baha'u'llah - Holy Day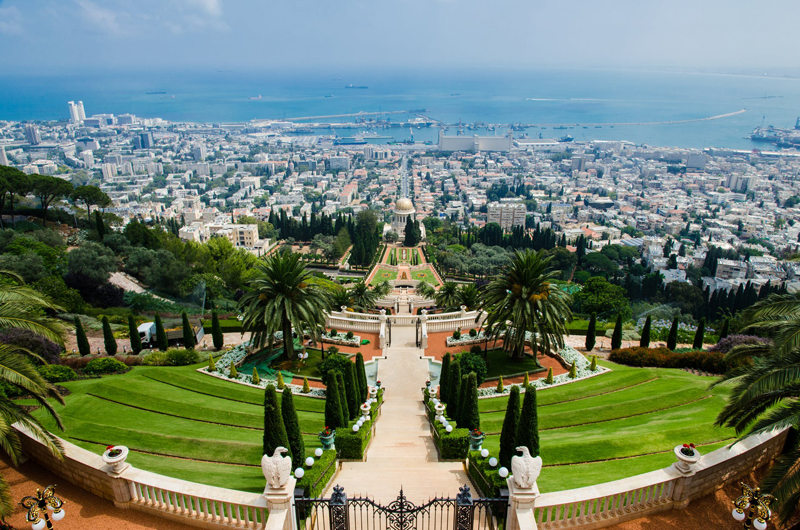 The anniversary of the birth of Mírzá Husayn 'Alí, who would become the Prophet/Founder of the Bahá'í Faith, Bahá'u'lláh, is one of the holiest of celebrations for Bahá'ís. He was born in Tehrán, Persia [Iran] into a wealthy family influential in the court of the Shah. This young man did not however, move into politics or religious leadership like His peers. In those days, the sons of noble houses were taught what befitted their station in life--good manners, riding, hunting and swordplay, calligraphy, the works of great classical poets of Persia, and a good reading knowledge of the Qur'án.

Mírzá Husayn 'Alí, the son of the governor of Núr, had little schooling, yet grew up known for his intelligence, alert mind, upright character and compassionate nature. He became known as the Father of the Poor, never turning anyone away without benevolence. It was a good life, full of comfort and friends.

All that changed when He heard of the Bábí movement and became a follower. His family was caught up in the persecutions of this rapidly growing religion, eventually resulting in exile, stripped of wealth, property, family and community standing.

His wisdom and honesty drew many to Him, and everywhere people were won over by the gentleness and godliness that characterized His household even in exile. In 1863, He announced His own Mission, and the advent of a new dispensation from God.

Bahá'ís believe Bahá'u'lláh, the title He chose, to be the Manifestation for this Day and age. His mission is to change ignorant fanaticism into Universal love, to establish in the minds of His followers the basis of the unity of humanity and to bring about in practice the equality of mankind.

'Abdu'l-Bahá said this about his Father: Bahá'u'lláh "was a prisoner twenty-five years. During all this time He was subjected to the indignities and revilement of the people. He was persecuted, mocked and put in chains. In Persia His properties were pillaged and His possessions confiscated. First, banishment from Persia to Baghdád, then to Constantinople [Istanbul]; then Adrianople [Edirne]; finally from Rumelia to the prison fortress of 'Akká [Accra, Palestine].

"During His lifetime He was intensely active. His energy was unlimited. Scarcely one night was passed in restful sleep. He bore these ordeals, suffered these calamities and difficulties in order that a manifestation of selflessness and service might become apparent in the world of humanity; that the Most Great Peace should become a reality; that human souls might appear as the angels of heaven; that heavenly miracles would be wrought among men; that human faith should be strengthened and perfected; that the precious, priceless bestowal of God--the human mind--might be developed to its fullest capacity in the temple of the body; and that man become the reflection and likeness of God, even as it hath been revealed in the Bible, 'Let us make man in our image.'

"Briefly, the Blessed Perfection [Bahá'u'lláh] bore all these ordeals and calamities in order that our hearts might become enkindled and radiant, our spirits be glorified, and our faults become virtues, our ignorance transformed into knowledge; in order that we might attain the real fruits of humanity and acquire heavenly graces; in order that, although pilgrims upon earth, we should travel the road of the heavenly kingdom, and, although needy and poor, we might receive the treasures of eternal life. For this has He borne these difficulties and sorrows." - excerpted from a talk recorded in The Promulgation of Universal Peace, pp. 25-29

This holy day, then, is usually a very joyous occasion. The date it is celebrated changes yearly since Bahá'u'lláh was born on the second day following the eighth new moon after the vernal equinox. Fortunately, there exist plenty of sources for such astronomical calculations.


You Should Also Read:
Who Is Bahá'u'lláh
What Bahá'u'lláh Taught
What Bahá'ís Think is Happening in the World


Related Articles
Editor's Picks Articles
Top Ten Articles
Previous Features
Site Map





Content copyright © 2023 by Cheryll Schuette. All rights reserved.
This content was written by Cheryll Schuette. If you wish to use this content in any manner, you need written permission. Contact Cheryll Schuette for details.