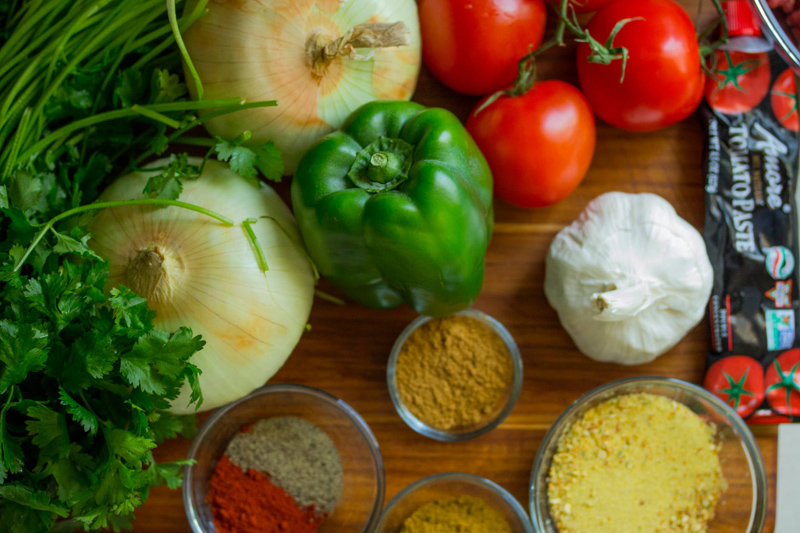 The frittata recipe is one of the simplest Italian recipes, and it is commonly prepared for lunch, as well as dinner. The Italian word Frittata comes from
fritto
, which means fried. Beat a couple of eggs, add some seasoning, and fry them in hot oil or fat. That's the basic concept of a frittata.
The French
omelette
(which became 'omelet' in English) is based on the same recipe, except that in the end is folded along the center to create a pocket, and then filled with different ingredients.
A frittata is a little simpler, with the extra ingredients added directly into the eggs and cooked "open face" for greater flavor and texture. Frittata is a fast and easy way to prepare a tasty dish for a quick lunch and (why not?) also for dinner; finally, serve as fun appetizer, cold and sliced in one-bite size servings.
Here is an easy frittata recipe for two:


3 eggs


a pinch of salt and pepper


a dash of milk (soy or rice milk will do too if you are Vegan or can't use dairy products)


1 table spoons of olive oil (vegetable oil is all right)


any saute veggie, cheese or other ingredient you would like to add for flavor


1. Beat the eggs in a mixing bowl, with a pinch of salt and pepper and the milk. Beat the eggs well, so to incorporate enough air and obtain a fluffy mix, which will make the frittata rise and stay soft.
2. Add any other ingredient you would like in your frittata, and that you might already have at home in your fridge or pantry: onions, mushrooms, herbs, bell pepper, spinach, etc. Just saute these in some olive oil, and they will be ready to be part of your frittata. You may also use any leftover veggies already cooked, or ricotta, or grated Parmigiano cheese, sliced mozzarella, etc., or a combination of any such ingredients. Be creative.
3. Pour the oil in the pan, and heat up over medium-high fire. Watch not to burn it. Pour the egg mix in the pan, stir with a wooden or rubber spatula, and let cook until golden brown on the bottom (lift it a bit on the side with the spatula and check).
4. At this point, if you know how to do it, flip it over and finish cooking on the other side for another 2 to 3 minutes. BUT! If you don't know how to master the fine art of pan-flipping – or you feel out of practice - here is a safer way to do it:
turn on your oven and place the pan in the broiler for 3 to 4 minutes, until the top starts turning golden brown.
5. Remove from the pan and serve with a nice salad on the side, some sliced sourdough bread and, if you like, a glass of chilled white wine.
My tip on the wine:
At home, I would use an Italian Fontana di Papa or Soave Bolla; but if you love Chardonnay, that's a good choice too, and you'll have transformed a simple meal in a home party, Italian style!
And for best results, I recommend using a non-stick pan with safe ceramic coat.
Buon appetito!
You Should Also Read:
Eggs and Cheese
Pasta Frittata Recipe
Torta Pasqualina - Italian Savory Easter Pie


Related Articles
Editor's Picks Articles
Top Ten Articles
Previous Features
Site Map





Content copyright © 2023 by Cinzia Aversa. All rights reserved.
This content was written by Cinzia Aversa. If you wish to use this content in any manner, you need written permission. Contact Cinzia Aversa for details.