Climate Change and Asthma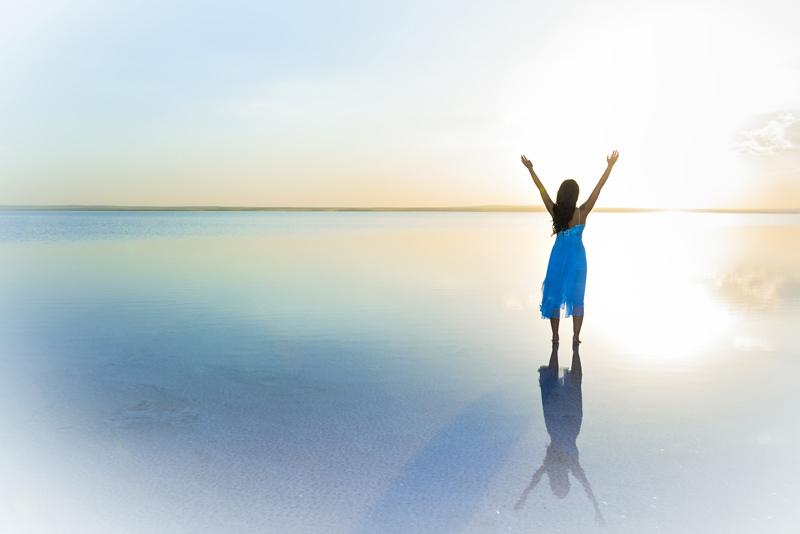 Most of us have heard about climate change, also known as "global warming" and "the Greenhouse Effect." There are many theories about what is causing our planet's climate to change. Some scientists say humans are behind most of the change, while other scientists believe the climate's change is nothing more than a cyclical change brought on by Nature. No one is completely sure why Earth's climate is changing, however most scientists and laypeople do agree the climate is definitely changing.
Affect of Climate on Asthma
Our climate is changing in some drastic ways with only incremental an incremental rise in temperatures worldwide. With increasing temperatures, scientists have noted a dramatic increase in aeroallergens including pollen, dust, ozone and mold spores. Increasing temperatures are also bringing about changes in weather patterns worldwide with some areas receiving more than normal amounts of precipitation, while other areas are drier than normal. All of these changes add up to trouble for those of us who have asthma.
Increased pollen levels.
Pollen seasons have lengthened in many areas. Scientists have noticed a big change in the pollen season for ragweed. Ragweed has typically been used as a marker of seasons, typically pollinating from mid June until the first frost. Scientists have found ragweed season has gotten longer with spring coming earlier, and the first frost coming later. This has a direct impact on asthma patients, and doctors have already seen an increase in asthma symptoms and attacks correlating to the heavier amounts of ragweed and other pollens in the air, with the extension of the pollen season. This is only one affect of climate change on asthma.
Changing weather patterns.
Other changes in climate, noted by scientist and doctors, are seen in the weather patterns. As mentioned above, some places in the world are receiving more than usual amounts of water, while others are drier than normal. And normal temperatures are rising in many parts of the world, while others are cooler. How do precipitation and temperatures changes impact asthma? Places that receive more rain than normal will also see an increase in the level of pollen and mold spores. Both pollen and mold can cause trouble for asthmatics. Temperatures changes can also wreak havoc.
Increase in temperatures.
Rising temperatures, another sign of climate change, can affect the weather and pollen loads, and also create more problems with ozone and air pollution. Carbon dioxide is the major component of ozone and air pollution. Air pollution has a direct impact on our lungs by increasing inflammation in lung tissue. People who have lung disease will see an increase in their symptoms and a worsening of their condition.
These are only a few of the ways climate change can affect the lives of asthma patients. Asthmatics will have to learn to cope with these changes in order to stay healthy. It is not an easy job, but there are a few things asthma patients can do to help themselves.
How should asthma patients cope with these changes?
Asthma patients should take all prescribed medicines according to their doctor or health care provider's direction. This is the first and best protection against asthma triggers such as pollen, weather, and air pollution. Next, doctors recommend asthmatics avoid all asthma triggers. This is sometimes easier said than done, but avoidance is one of the major defenses against asthma attacks. Patients should work with their doctors to find what avoid practices are best for them and their situation.
Another way to cope with asthma and avoid asthma flare-ups and attacks is to promote strong legislation meant to protect our environment. Laws should be made and enforced that help to decrease levels of pollution and particulate matter in the air we breathe. While protecting our lungs, these laws can also help to slow down climate change, over time, by decreasing levels of greenhouse gases in the atmosphere.
Whatever the cause of climate change, be it human or natural, we all need to work at making decisions that could help to slow down climate change, or at the least make our planet a better place to live.
Please check out my new book
Asthma Tips & Advice
Now also available on Amazon
Asthma Tips & Advice
You Should Also Read:
Statistics on Asthma for 2010
What is Asthma?
Understanding Asthma Signs & Symptoms


Related Articles
Editor's Picks Articles
Top Ten Articles
Previous Features
Site Map



Follow @SherryAsthma
Tweet





Content copyright © 2023 by Sherry Vacik. All rights reserved.
This content was written by Sherry Vacik. If you wish to use this content in any manner, you need written permission. Contact Sherry Vacik for details.