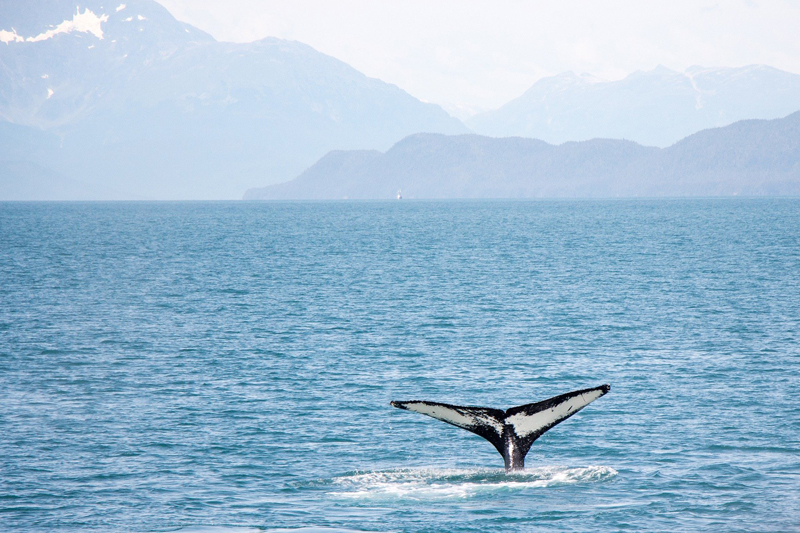 Gold is the Alaska state mineral and there was a Gold Rush in Alaska, only the tales cannot seem to agree on when it happened exactly. Some say before the Klondike Gold Rush, some tell of strikes before that. The late 1800's were a time when people were willing to try just about anything other than what they had been doing. The Civil War was over, and many people were broke because of financial institution and bank failures. So if you did not strike it rich in California Gold Rush, you might as well try your hand in Alaska.

There are many accounts of discovery of gold near Sitka in the early 1870's and then soon after, around 1876 in Windham Bay, south of Juneau, which was named for the man who discovered that gold. Some accounts tell of gold hits in streams in other areas of Alaska, earlier than these two, and surely there are many more that were never "published" or told of. The biggest gold strike in Alaska occurred in Juneau in 1880 and that area still supports gold mining to the present time. Nome was another hot spot for gold. 2000 people panned right on the beaches after the government stated that no claims could be staked on the beach. It became a free for all. Miners even tried dredging the shoreline in hopes of the big pay out. Hope, located across the Cook Inlet from Anchorage, is also an area that supports mining to the present day.

The photos you may have seen of the long line of miners, packs on their backs, hiking sticks in their hands, trudging up a snowy trail, were more than likely taken of the Klondike Gold Rush Prospectors. In 1896 gold was discovered in the Yukon. Word traveled and by the summer of 1898, the Klondike Gold Rush was on. Men and women boarded steamers in San Francisco, then in Seattle, smaller vessels to travel the Inside Passage to Skagway. Miners rushed small towns, increasing their size ten-fold. Gearing up in Dyea and Skagway, in Alaska, they started up the Chilkoot Trail to reach the Yukon and Dawson City. The Chilkoot Trail was established by the Tlingit people as a trade route to the Athabascans in the interior. It is now used as a trail for hikers, but the stampeders used it to make their way to Canada. Met at the Canadian Border by the Canadian Mounties, they were checked for their required amount of supplies and relieved of any handguns before being allowed to move on. The Canadian enforcement of mining was strict and the announcement of gold in Nome on American soil started the surge of prospectors back to the Yukon River to head into Alaska and a better hope for striking it rich.

Today, gold mining is enjoyed by weekend warriors just out to see if they can find a few flakes or maybe hit the big hunk. Summer-time prospectors camp out and pan the stream beds while the weather is temperate. Maybe a few die hard prospectors still work their family's claims year round. I tried my hand at panning in a sluice set up for tourists. It was quite a lot of work for the bitty flakes at the bottom. I think I'll stick to my day job. It is hard to imagine, while I am sitting in a warm room, in a house with running water, the hardships endured by the gold prospectors of just over 100 years ago. With limited resources of food, shelter, and winters that many had never encountered before, these hardy people mined for gold. Many found enough gold to become richer than we could imagine. Many did not, but were richer for the experience.


Related Articles
Editor's Picks Articles
Top Ten Articles
Previous Features
Site Map





Content copyright © 2023 by Dawn Engler. All rights reserved.
This content was written by Dawn Engler. If you wish to use this content in any manner, you need written permission. Contact Deb Frost for details.