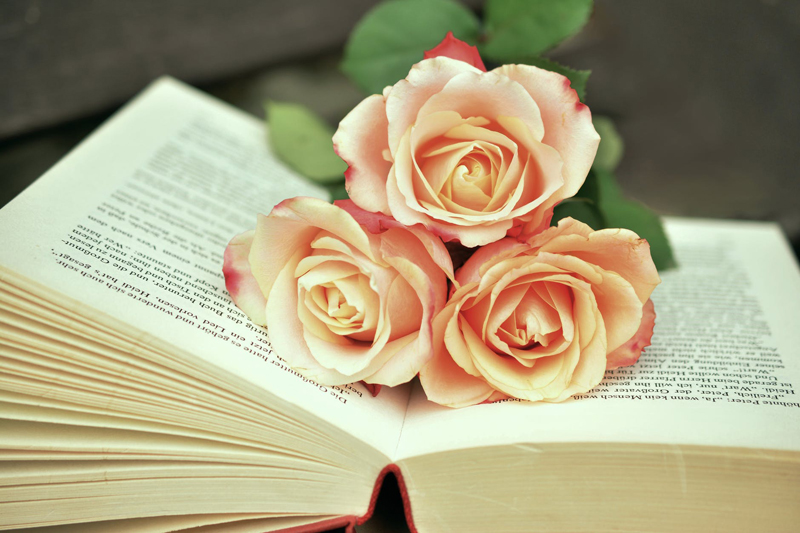 As a child, I had to read The Tell Tale Heart by Edgar Allan Poe. Do you remember it? The narrator murders and dismembers an old man then hides his body parts in the floorboard. The young man is awakened and haunted by the sound of the heart that is beating in the floor. This week's book was my Tell Tale Heart. No, I didn't dismember it and strew it about the room; however, it sat, first on the shelf and then buried beneath some manuscripts on an end table. Yet, it beckoned to me and haunted me like the heart haunted Poe's narrator. Thinking about it, I almost found myself tiptoeing past the end table in order to escape its glare. Why the trepidation? At the risk offending the person who thinks the sun rises and sets with Tolkien and The Lord of The Rings Series, I must admit that I abhor it. I understand that it is a highly regarded Christian classic. I am willing to accept that my aversion to it makes me, as my aunt says, "weird"; however, I offer no apologies. For months, I have been holding "self-talks" trying to motivate myself to review some Christian science fiction or fantasy books to no avail. I knew it was just a matter of time. Imagine, then, the feeling in the pit of my stomach when I was approached by the publisher and asked to review Jeffrey Overstreet's latest installment in The Aurelia Thread.

For those who share my trepidation, permit me to introduce Jeffrey Overstreet. Overstreet is a novelist and film critic as well as an editor at Seattle Pacific University. The Aurelia Thread began with the 2007 publication of Aurelia's Colors by Random House's Waterbrook Press. In 2008, he followed it up with Cyndere's Midnight. February 2010, Raven's Ladder was released.

My first statement to the publicist from Random House's Multnomah Books was "I'll review it, but I don't know anything about the series." After reading some comments from a fan page, I learned they had hoped this book would address more of a continuation of a storyline from the previous book, Cyndere's Midnight; however, it did not. I cannot speak to that since I have not read the first two books. What I can say is, bearing that in mind, I never felt lost while reading the current installment. While I am sure the reading experience would have benefited from having followed the story from the beginning, Raven's Ladder is quite capable of standing on its own.

The Aurelia Thread deals with freedom, responsibility, courage, trust and faith among other issues. There are times that the conversations and adventures of the characters closely resemble biblical stories. Much of the pressure I felt in reading the book was the result of having to look for the hidden meaning of the symbols, trying to find comparisons, deciding if the book was suitable Christian fiction, and worrying that I might miss something. If I was a fan of sci-fi/fantasy books and reading purely for enjoyment, I'm sure the book would not have been a haunting heartbeat. Half way through, I decided to read for pleasure. The book was well written and I will freely admit that I enjoyed it more than Tolkien's books. I am sure that is directly attributable to the fact that Overstreet's style is more relaxed and modern than Tolkien's. If you have an advanced "tween-ager" (ages 11/12) or teenager who enjoys sci-fi/fantasy or if you were a fan of the Lord of the Rings series, you will decidedly enjoy Overstreet's Raven's Ladder.

This book is available from retailers such as www.amazon.com


Disclaimer: This book was provided by Multnomah Books, a division of Random House as a free review copy. Compensation was not given to the reviewer by the publisher, author or any of their agents.



Related Articles
Editor's Picks Articles
Top Ten Articles
Previous Features
Site Map





Content copyright © 2023 by Lyn Sedmina. All rights reserved.
This content was written by Lyn Sedmina. If you wish to use this content in any manner, you need written permission. Contact Lyn Sedmina for details.