How Hispanics Celebrate Thanksgiving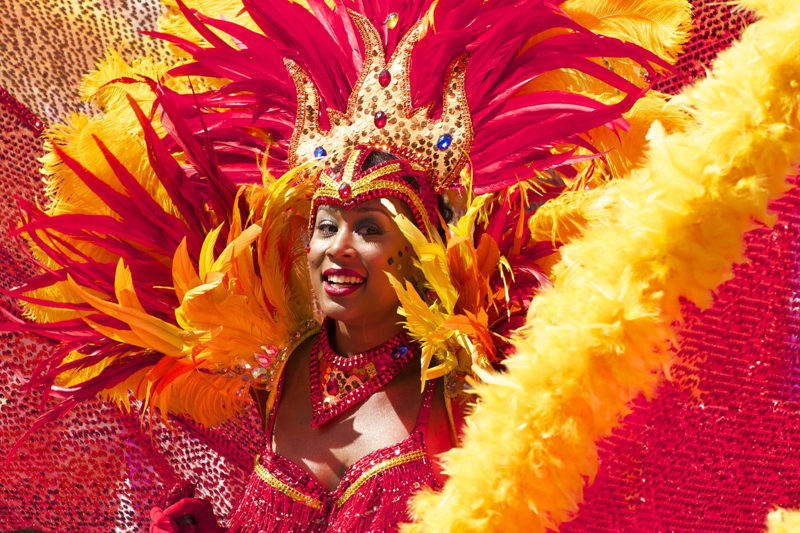 Growing up Hispanic in the United States is unique compared to any other experience through out the Latin American world. It is a complex yet full experience in that you find yourself learning and respecting your roots and identity with the freedom to participate in the many different celebrations through out the other communities. Though for the most part we do not adopt these holidays as our own, we do share in some of the festivities. Thanksgiving, though not a traditionally celebrated holiday in Latin America is sometimes celebrated by Hispanics living in the United States for several generations.

For the most part immigrants as a whole do not celebrate Thanksgiving, partly I believe as they do not quite understand what the Holiday is about and partly because they are still holding onto their own individual customs from the homeland. Once time has passed and the migrant learns more about what the holiday signifies, they seem more open to celebrating it in a very unique and ethnic way.

When I was growing up, as my family does have some relatives whom are Euro-American, we did celebrate Thanksgiving. In my family, we used to call it "La Dia de dar Gracias". Now, I do not know if that is even politically correct but what I can tell you is that we celebrated Thanksgiving with food that mirrored what is served in the traditional meal but with a very flavorful twist. The celebration also had a strangely Hispanic flavor to it also with the meringue and salsa playing in the background and everyone dancing, laughing and having a good time. Unlike the Euro version of Thanksgiving, when Hispanics celebrate Thanksgiving, some differences are heard and smelled if you were not lucky enough to procure an invitation to come.

It is important to understand that for the most part Hispanics usually celebrate Thanksgiving because we like to eat, get together with family and have fun. We within our tradition have many days in which we give thanks for our good lives as well as the fact that traditionally it is not a part of our culture nor is it our heritage. It is in the Euro settlers' history and it is in their tradition, yet, as any good Hispanic will tell you, any party is a good party as long as we are invited to celebrate. I feel that as time goes by and Hispanics become more accepted into the mainstream on a personal level, they will adopt this holiday and make it a new tradition.

So how do Hispanics celebrate Thanksgiving? That has several different answers. Some are just happy to have the day off and with pay, even better. Those who do not recognize the holiday Thanksgiving are still quick to be thankful for a day off to share with family. Others follow the traditional Thanksgiving meal and serve the dinner following recipes so it becomes for the Hispanic Family a cultural experience. Then there are those who come from a blended family, who share the meal with shared traditions and recipes. That was how my family was.

My family came to this country and made it truly their homeland. The Hispanics in my family also married Euro-Americans. Consequently, our lifestyles were blended and so were our holidays. Thanksgiving took on a completely new light in our family. There was the Thanksgiving turkey with stuffing, but the stuffing was seasoned with green pepper, adobo, chorizo and sometimes made of cornbread and tortillas. They turkey was marinated in sour oranges and garlic some years and butter basted the next. Why you never knew what kind of turkey was going to come out of that oven when the ladies of so many nations got together at our house. The odd year we did not have a turkey at all, but they would decide to cook seafood like paella or they would prepare a roast pig. There were mashed potatoes but they were seasoned differently with garlic and green onions and sometimes served like mangu, boiled, mashed and then drizzled with olive oil and adobo. The variety of breads was amazing. There was corn bread in several presentations, pan cubano, biscuits and dinner rolls. Salads were also so varied it would be a long list indeed.

The idea is that when you have two nations of people who fall in love with each other, as my family did with each other, you do not wish to take away from them their traditions, but you do love sharing in their joy. You learn to appreciate them and what they have to offer and as a family you blend and the focus comes off the holiday and right where it belongs. On giving thanks for all that we have in this new country.

So is this holiday Thanksgiving a holiday that does not belong to Hispanics? I think not. I believe this holiday was set aside to give thanks with those who helped the original settlers to survive their first year in this vast wilderness. That was the First Nations People, Native Americans who out of the generosity and kindness took in the new comers and made life possible. As they sat at that table, many years ago, the Euro-Americans were the immigrants to this Land. Therefore, this year with yet another Thanksgiving just around the corner, we can realize and give thanks for all those who have helped Hispanic Immigrants to come here. There may be many who oppose the Hispanic Migration but there are more that support out of kindness and generosity towards helping the new comers find a home in this new country. The same can be said of Canada as well.

Thanksgiving is a day to give thanks for surving another year and to recognize the generosity we have shared one with each other throughout the year. For those who are citizens of these great countries, a time to give back to humanity what their ancestors received from the First Nations People. For those who were the givers by heritage to be thanked by those whose forefathers were newcomers and for those who are the newcomers, if only in acknowledgement of their continued generosity and struggles. It is a time for those of us who are new comers to show our gratitude to those who have made it possible to come to a new country and begin a fruitful new life with those we love. For all the money and time donated by people who simple care enough to show it, we can stop on this day, fix a meal that we enjoy and share it with family and friends. As the candles are lit, or music is playing and we are all laughing and celebrating, look around you and see how good life is compared to the many who have less than we. On that first Thanksgiving day, surely the Euro settlers had less to be thankful for than we do today. Our lives are blessed with countries that are great enough to still care about the few stragglers who enter our borders without means. We by tradition are still great enough to show compassion, generosity and true affection to those who would otherwise perish in the cold days of immigration. For that greatness, our true heritage on this day, let us each one celebrate and embrace each other, not by learning recipes but by learning ingredients.


Related Articles
Editor's Picks Articles
Top Ten Articles
Previous Features
Site Map





Content copyright © 2022 by Rebecca M. Cuevas De Caissie. All rights reserved.
This content was written by Rebecca M. Cuevas De Caissie. If you wish to use this content in any manner, you need written permission. Contact Valerie D. Aguilar for details.