Tips for Working with Chiffon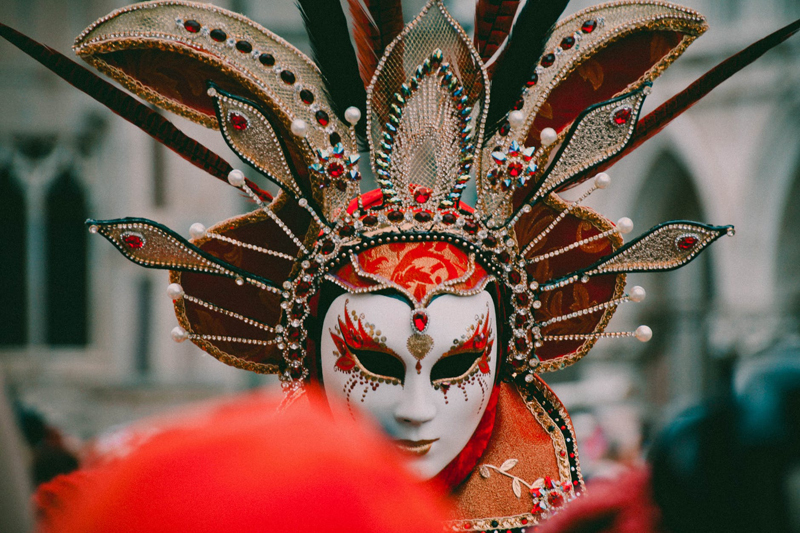 Chiffon and other sheer fabrics make awesome costumes. This type fabric floats and dances around an actor's body; it creates amazingly beautiful silhouettes; and provides a great surface for lighting designers to play on. But what a pain it is to sew! If you create dance and skate costumes, you're going to have to tackle this fabric sooner or later. Here are some tips and tricks to tame the chiffon beast and make it do your bidding.
1) Use a serger whenever possible.
A four-thread seam is best because there's more fabric for the threads to grab onto. If you don't want a big seam showing, you can use a narrow or rolled edge as the seam but you must use a stabilizer or the seam will disintegrate in front of your eyes.
2) Use a stabilizer for both seams and hemming.
There are all sorts of stabilizers you can use--spray on, tear away, wash away--you can even use plain paper to keep the seam steady and then tear the excess away when you're done.
3) If you don't have a serger, try sewing a straight stitch just inside the raw edge of the fabric before you stitch the seam together.
This will help stabilize the threads and your rolled hem foot will work much better.
4) Use a size 8 or 9 sharp needle
and always start your project with a fresh needle. Cotton thread is recommended for sheer fabrics.
5) To keep the fabric from slipping down
into the machine, use a throat plate and presser foot with the smallest opening (usually a single hole plate).
6) Use a small stitch length
(2.0 mm) to help each stitch grab more of the threads.
7) When you start sewing, don't backtac.
And hold your top and bobbin threads in your hand as you start the seam, so they don't slip down into the machine and create a "birdsnest."
8) Make a chiffon sandwich when you're cutting out your pattern.
Use tissue or regular paper on the bottom, then lay out your chiffon, then put your pattern on top. Cut through the fabric and bottom paper together to keep the slippery sheers from shifting as you cut
9) If you don't have a rolled hem foot or a serger, your best option for hemming is hand stitching.
Wet your fingers and roll a tiny edge and place a few stitches. Then continue rolling and stitching all the way around. "Wet rolling" is really the only way to get a nice tight edge and saves you a ton of frustration.
Got any more tips on working with sheer fabrics? Post them in the forum!
The Art of Couture Sewing


Related Articles
Editor's Picks Articles
Top Ten Articles
Previous Features
Site Map





Content copyright © 2023 by Julie Anne Eason. All rights reserved.
This content was written by Julie Anne Eason. If you wish to use this content in any manner, you need written permission. Contact Brandi Ford for details.