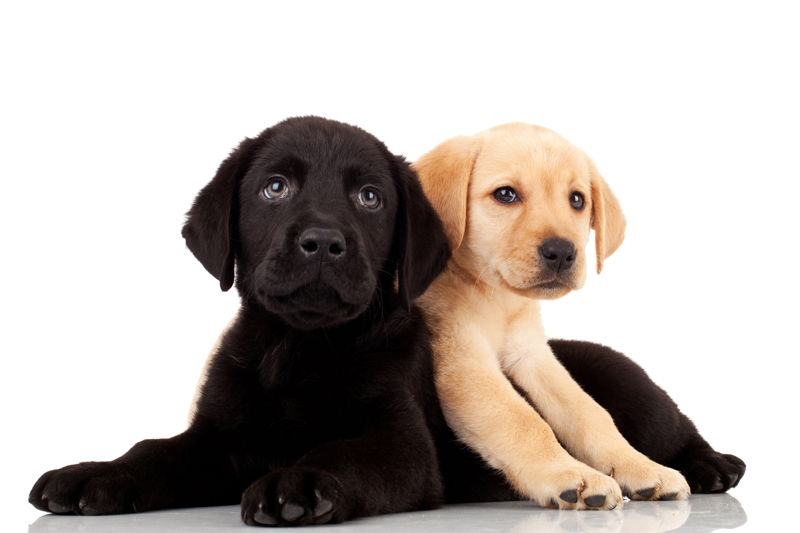 It seems like you look in the mirror one morning and wonder "where has the time gone"? It is even harder to look at your beloved furbaby and remember the days when they were just a puppy, romping around, getting into all sorts of trouble and making you laugh.
The many years of love and loyalty come flooding back as you see their knowing eyes (perhaps now clouded) and grayed muzzles looking up at you with such devotion. You watch as their movements become slower, they become less active and some days they need help getting up and down. That is the part that brings me to tears; knowing that we have them for such a short time.
This is also the time to watch for any new changes. You know that with decreased activity, the food portions should also coincide with that. If they once ate 1 cup a day, cut back to ½ - ¾ and see what happens. I know it seems mean, but it is better than having them gain weight, which only adds to their ailments. The holistic, grain-free food we feed our babies calls for 1 cup a day, which is too much…so they get a quarter cup for breakfast, veggies for lunch and another quarter cup at dinner. Doxies could eat until they explode, so it is crucial to monitor their intake.
Skin, Coat, Nails and Pads – check for any unusual changes other than the normal shedding and condition of their fur. Watch as nails become more brittle and less activity causes more frequent trimming.
Arthritis is a regular occurrence in older dogs, particularly large breed dogs and breeds which have a tendency to have IVDD such as Dachshunds and Bassets. Chondroitin and glucosamine can be beneficial to support healthy joints. Some anti-inflammatory pain relievers such as aspirin are often recommended for dogs with arthritis. Like humans, inactivity leads to loss of muscle mass and tone. As with us, exercise for an older dog is important for the health of the muscles, as well as the heart, digestive system, and attitude. As we age, we need exercise. We don't move as fast as we used to, nor does your pet. So why not doing something the both of you can enjoy and go a leisurely stroll each day…you will have special time together and the benefits are huge!
Try installing a ramp, elevated feeders, and orthopedic beds. These will all help a dog who has decreased mobility or pain on movement. *We bought a twin sized memory foam mattress topper and cut different sizes out for all the pet beds we have. It made a huge difference on their tired little bodies.
Continue with brushing of their teeth, if you find they can't make it through the night without losing bladder control, we found a great item at our local pet store. It was a beautiful stitched diaper of sorts (waterproof) and all you need to do is insert a bladder control napkin (we found some no name ones at Wal-Mart) that worked beautifully. They keep their dignity, you keep your sanity.
If you find they are not hearing or seeing as they used to, become more sensitive to their needs. Make them feel comfortable and know that they are still loved, even more than normal. Put yourself in their place and treat them like you would like to be treated under the same circumstances.
Every dog is different, every breed is different. Always do your research and find out as much as you can before you bring home a new pet. If you rescue a baby, do your homework. Whether purebred or mixed, each animal you get should know it is a forever home and can bring you years of love and joy that is pricess.
Remember that they give us such love and companionship without asking for anything in return. The least we can do is the same. For the short time they bless our lives, they deserve to be loved and cared for.
Please always do your research and consult with your veterinarian before taking any home remedies or supplements or following any treatment suggested on this page. Only your vet can provide you with advice on what is safe and effective for your unique needs or to diagnose your pets particular medical issue.


Related Articles
Editor's Picks Articles
Top Ten Articles
Previous Features
Site Map





Content copyright © 2019 by Bettina Thomas-Smith. All rights reserved.
This content was written by Bettina Thomas-Smith. If you wish to use this content in any manner, you need written permission. Contact Bettina Thomas-Smith for details.