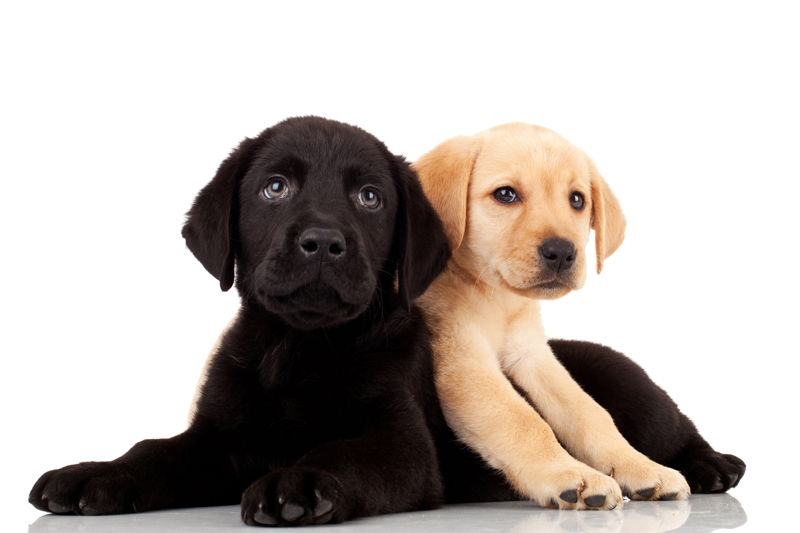 There is nothing more frightening than watching someone you care about in a situation where you feel helpless. This is even more apparent when you watch your beloved furbaby having a seizure. I know this first hand. Our little boy Blue (long-haired Dachshund), is prone to them. I still remember the first time. We had just gotten him (he was 7 at the time) and I was sitting with him and our others out in the gazebo. It was a lovely summer afternoon; everyone was relaxing, when all of a sudden he raced over to my feet.
I had no idea what was going on until he flattened out, his legs splayed outward and he went stiff and rigid, with his eyes almost glazing over. I of course, freaked out, picked him up and cuddled him, all the while sobbing like a baby because I had no idea what was going on. I felt totally helpless and unprepared for what was to become a familiar circumstance. I vowed then and there never to feel that way again.
So then came the long journey of trial and error, finding out all I could about seizures, what causes them and what to do. It wasn't easy. It still isn't easy watching it happen, but thankfully I have created a regimen that has taken Blue's seizures from 4+ a week to just over half a dozen a year now. I hope that if you are going through the same situation, that this can help you too.
First of all, you need to try and figure out what is causing them. Blue was from a reputable breeder and so he had the blood work done on him prior to use giving him a forever home. It wasn't cheap, but it ruled out epilepsy. That was a major hurdle eliminated, but it still didn't stop the seizures or help us understand them any better.
We knew if he was exposed to toxins (that nasty spraying of dandelions with chemicals) he would have a seizure. So on those days they were spraying, we asked to be notified so that we could let him out before and keep him inside with the windows closed during. We don't use that approach to weeds, but neighbours do and wind carries…so always check and see.
We also know he cannot get his vaccinations together - they have to be spaced weeks apart to prevent the occurrence of a seizure.
Other causes could be Distemper infections that are most commonly seen in puppies who haven't been vaccinated. If your dog has received the distemper vaccination, this is unlikely to be the cause. Veterinarians suggest a workup to rule out a brain tumor in a dog older than five years of age that has just started having them (seizures). Certain breeds are more inclined to get brain tumors such as Boxers and Doberman pinschers but they can happen in any breed.
After ruling out everything, we have come to the conclusion that his seizures are caused by head trauma. He was flown around the country and unfortunately their crates (although I would love that there should be a regulated standard of crates that are mandatory for pets to be in when travelling – padded, protected, etc. but that is a whole other story) and it is believed he sustained brain damage due to his head hitting inside the crate while being transported.
If no cause can be found for the seizure and your dog continues to experience them, the diagnosis becomes idiopathic seizure disorder which basically means the cause is unknown. Sometimes this can be due to a previous head injury or your dog may be genetically predisposed to seizures. Fortunately, idiopathic seizures can usually be controlled with prescription medications from your vet and your dog should be able to resume his normal activities.
Personally, we have found that nutrition also plays a part. We found the right holistic food for Blue and I created a herbal concoction that he has once a day (only takes a ¼ teaspoon on his dinner) that seems to be working. It has taken his seizures from 3+ a week to just over half a dozen a year.
Having a seizure is like running the Boston Marathon - they need to get their sugar levels back up and a high dose of protein. When he has one, and after he has come out of it (it can range from 5 minutes up to almost 20 at one time) I highly recommend having vanilla ice cream on hand and beef jerky. It would depend on weight, but with Blue (13lbs) he gets a couple tablespoons of ice cream followed by 4-6 small pieces of the beef and then water.
All we can do is love them, do our best to find out all we can and make them comfortable. They never ask for more, so it is the least we can do for all they give to us.
Please always do your research and consult with your veterinarian before taking any home remedies or supplements or following any treatment suggested on this page. Only your vet can provide you with advice on what is safe and effective for your unique needs or to diagnose your pets particular medical issue.


Related Articles
Editor's Picks Articles
Top Ten Articles
Previous Features
Site Map





Content copyright © 2022 by Bettina Thomas-Smith. All rights reserved.
This content was written by Bettina Thomas-Smith. If you wish to use this content in any manner, you need written permission. Contact Bettina Thomas-Smith for details.