No Barley - Gluten Free Beer of Lakefront Brewery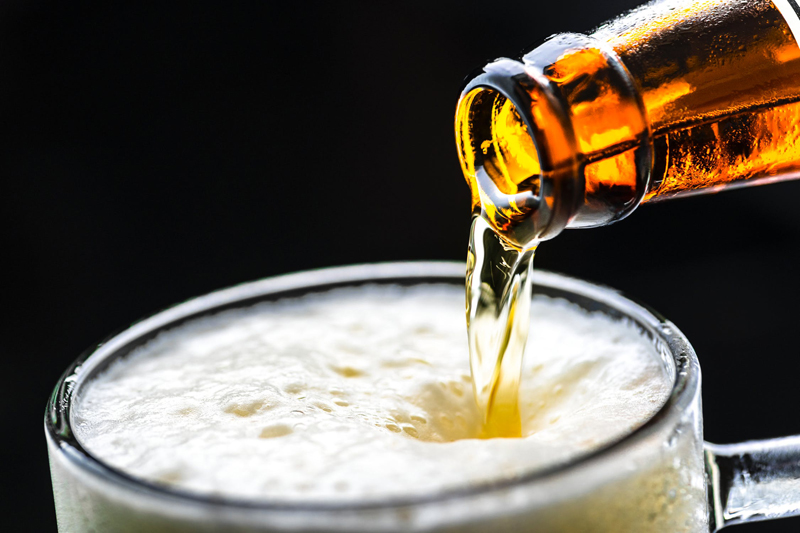 Wouldn't you delight in a riverside city that has eclectic art galleries, elegant boutiques, Vegas-style entertainment, professional sports action, and world-class beer? If I told you this city is Milwaukee, Wisconsin, would you be surprised?

Milwaukee is part of the exploding renaissance of renewal being experienced in cities throughout the USA, those willing to infuse billions of bucks into revitalizing areas of commerce throughout their centers of pride. Entrepreneurs with vision are primed for this local renaissance.

Lakefront Brewery, established by Russ and Jim Klisch in 1987, is a leading example of such Milwaukee-based vision. During its founding year, Lakefront produced 60 barrels of beer that found its way into a few local pubs. This speck of magical dust has evolved into an enterprise in which over 6,000 barrels per year of hand-crafted beer are brewed in an impressive array of styles ranging from conventional, German and Belgian-styles to 100% Certified Organic, and most recently, to New Grist, a beer for Celiacs brewed from sorghum and gluten-free yeast grown on molasses.

New Grist is the first "official" gluten free beer in the U.S., although it cannot technically be called "gluten-free" until established governmental guidelines are determined for all products claiming "gluten-free" status. In the interim, this Celiac-safe beer can be called "barley-free," and is a welcome product to those who need to live on restricted diets due to intolerance to gluten, a protein found in common brewing grains such as barley, wheat, rye, oats, spelt, kamut and triticale.

Karma may have played a role in Lakefront's creation of a barley-free beer for Celiacs. With the introduction of Organic ESB, Lakefront had already established themselves as Certified Organic brewers, according to the strict guidelines of the National Organic Program, a national, enforceable set of laws governing products that are chemical and GMO-free in the United States.

While tending to personal and professional business in Milwaukee, a doctor from Houston found Lakefront Brewery in the local literature and was duly impressed that this microbrewery had obtained certification in organic brewing. He placed a call to the Klisch brothers, asking that they create a gluten-free beer for himself and the thousands of Celiacs across the country living under the constraints of restricted diets, unable to enjoy their beverage of choice.

As luck would have it, the doctor's nephew happened to be a past roommate of owner Russ Klisch during his college years, immediately establishing an unspoken bond between the doctor and the brewers. The following week, a woman called inquiring whether they made a gluten-free beer. The agenda was set. There was no turning back.

According to the Alcohol and Tobacco Tax and Trade Bureau (formerly the BATF) guidelines, the government agency had not approved a barley-free style of beer. According to the law, beer had to be brewed with 25% malted barley to be considered beer. Lakefront Brewery created a statement of process, petitioned the bureau, worked their petition through a maze of committees, and received official approval for their barley-free beer in only three months.

After brewing two batches of New Grist Barley-Free Beer, Lakefront presented their new brew to a local Celiac Group who enthusiastically evaluated the new recipe for appearance, aroma, flavor, mouthfeel and overall impression. A few recommendations for slight adjustments followed, and the new suds were ready for distribution.

New Grist appears as a pale golden gem with a pearlescent cap of snowy white. Light hop aromas of mint and wet hay awaken your olfactory senses, while complex sorghum flavors, reminiscent of saki, glisten over your tongue. A medium mouthfeel finishes clean, leaving a feeling of intense refreshment.

The product line for Lakefront Brewery is part of an established distribution system, allowing New Grist to be distributed through the same distribution lines and giving Celiacs access to this new beer through a wide variety of commercial channels.

Lakefront Brewery has established a superior product line of fourteen award-winning and specialty beers, along with the most enthusiastic brewery tour in the city. Cattail Ale is the newest addition to the line, brewed in accordance with Reinheitsgebot, the German Purity Law of 1516 that proclaimed beer must be made from the four ingredients of barley, water, yeast, and hops.

Holiday Spice Lager Beer is an exceptional specialty beer, a tongue-awakening treat of honey, oranges and exotic spices, with a malty background and light hop flavors. Discover your special style at www.lakefrontbrewery.com.

Cheers!

For books on the Gluten Free lifestyle, view: Gluten Free Book List
 
You Should Also Read:
Ask the Beer Fox - Is Bud Safe for Celiacs ?
Gluten Free Beer & Party Food for Celiacs
Celiacs Guide to Gluten Free Beer


Related Articles
Editor's Picks Articles
Top Ten Articles
Previous Features
Site Map





Content copyright © 2021 by Carolyn Smagalski. All rights reserved.
This content was written by Carolyn Smagalski. If you wish to use this content in any manner, you need written permission. Contact Carolyn Smagalski for details.