Bethlehem Brew Works - Rude Elf and Lambic Delights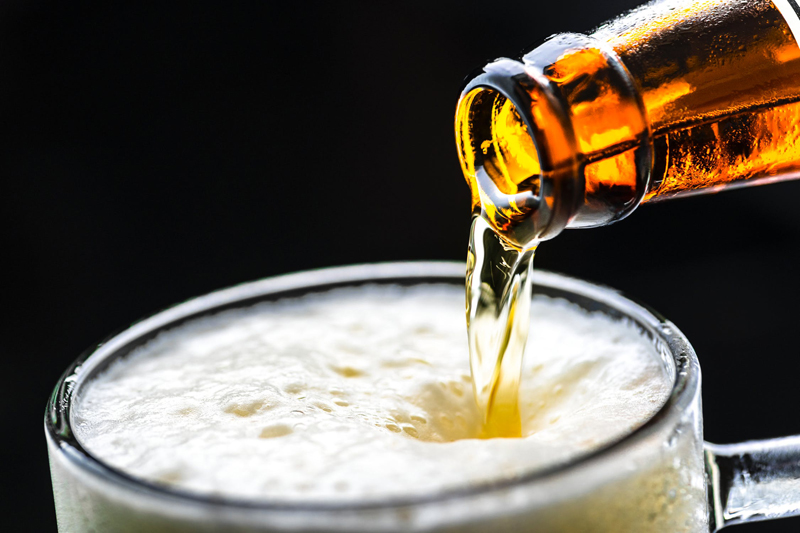 You can see it in the distance on the darkest of nights, marked by the Shining Star at the top of South Mountain. This is Bethlehem, Pennsylvania, USA a city originally founded by the peoples of Moravia and Bohemia, now the Czech Republic, and Saxony, Germany in Central Europe. It sounds like a great genesis for Beer Enthusiasts, doesn't it?

As America entered the innovative ranks of the steel industry during the Industrial Revolution, a zest for life infused this city. Steel!


Shining…tough…resilient…sleek!  A great backdrop for a modern brewery!  Add dedication to brewing, a love of people and enthusiasm for the essence of craft beer, and you have a performance that screams for encores!

This is Bethlehem Brew Works Brewery & Restaurant, a magical place that effervesces with energy and draws beer lovers into its welcoming refuge. Founded in 1998 by the Fegley family, BBW prides itself on featuring finely crafted flagship beers, along with a rotating list of world-class Seasonals and House Specialties.

Jeff Fegley holds the key to the Brewmasters' secrets, with a red carpet list of artisanal beer recipes that could command envy in the eyes of the most experienced French chef. Beer aficionados from the World Beer Competition applaud Fegley as a talented medal winner for creations that range from the seductive Fegley's ESB to the complex Lambic styles and the Belgian-style Rude Elf's (aka Rudolph's) Reserve.

This Master of Brewing Magic also has an eye for talent, and brought Brewer Lewis Thomas onboard to continue the tradition of creating ever-enticing new beer styles on a constant rotation. This designer-of-the-gold-elixir introduces a new Lambic every 3 to 4 months, keeping the beer menu fresh with exotic flavor profiles that make your lips merry, while your tongue quivers with delight.

Thomas' latest creation is Pêche, a tantalizing interpretation of Belgian-style sour ale, infused with peaches, wild yeast and bacteria, and aged in French Oak barrels that previously held red wine, brought in from the Napa Valley. The hazy, copper body opens up beneath an off-tan head for a curtain call that never depletes of its lively character. The nose fills with light peaches, barnyard and wet grass, eliciting an immediate mouth-watering response. Your lips are met with peach-infused oakiness, as the tongue enters a cave of sharp peach-and-orange-peel, vanilla, woody cyder, and white wine dryness. A Farmhouse character lingers in the rum-like background, while oak persists in the finish. Mouthfeel is that of fuzzy peach skins, with a citric bite upon exit. This is a highly addictive, memorable brew, one that could easily rival any world-class Belgian.

Adding to the complexity that is fast becoming Lewis Thomas' trademark, are the next generation of wine barrel lambics. Look for Framboise (raspberry) in mid-to-late January. Residual Pêche flavor profiles that have merged within the French Oak barrels promise an orgasm of enchantment to true beer enthusiasts. Framboise will be followed by Cranberry Lambic, and finally, with the crème de la crème in lambic beers: Pomegranate.

In addition to these designer beers, delight in Bethlehem Brew Works' Fall and Winter Seasonals of Apricot Coriander, Pumpkin Ale, Märzen, and Rude Elf's Reserve. Apricot Coriander is like a hazy golden sunrise beneath a dusty white head, enchanting you with spiced notes of coriander that emerge from the fruity, tart profile.
Rude Elf's Reserve deserves plaudits within its class of Belgian Strong Dark Ales. A mystifyingly amber-ruby gem emerges to caress the mouth and massage the senses with flavors of warm biscuit, dark fruit, candy sugar, cinnamon, nutmeg, cloves, hazelnut, vanilla and coriander. Complex, with a 9.5 ABV that cloaks itself in a luxurious blanket of mind-tingling pleasure, Rude Elf's Reserve strokes your centers of pleasure with masterful skill. This level of high quality hand-crafted brewing in America is what commands attention from brewers throughout the globe.

Experience the rapture of these Bethlehem Brew Works creations in the Steelgaarden Belgian Beer Lounge and treat yourself to a membership in the Mug Club. In addition to the benefits of discounts and free beer, you will enjoy the privilege of a free sampling of each Seasonal during the first week of tapping!
For more information and directions, visit Bethlehem Brew Works Brewery & Restaurant and the Steelgaarden Belgian Beer Lounge online.

Cheers!

 
You Should Also Read:
Secrets of Belgian Style Ale - Dubbels & Tripels
Pleasurable Saison & Belgian Beauty
Brewers Alley - Classic Beer in Historic Frederick


Editor's Picks Articles
Top Ten Articles
Previous Features
Site Map





Content copyright © 2022 by Carolyn Smagalski. All rights reserved.
This content was written by Carolyn Smagalski. If you wish to use this content in any manner, you need written permission. Contact Carolyn Smagalski for details.