Brewers Alley - Classic Beer in Historic Frederick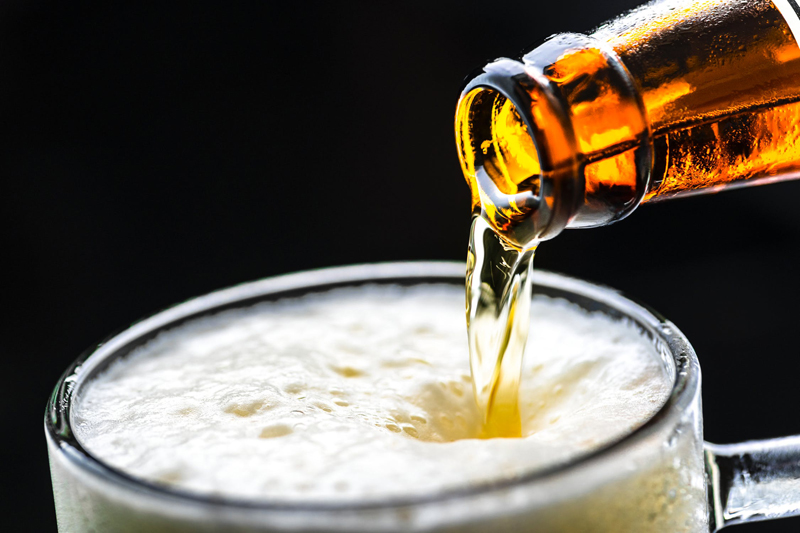 Link the words "Brewers Alley" with "Frederick, Maryland, USA" and the mind conjures up visions of historic retrospection. Francis Scott Key – having a fine brew "by the dawn's early light." The streets abuzz with clashing Union and Confederate armies during the Civil War, as the public opened their churches, markets and residences to the wounded on both sides. The countenance of heroine Barbara Fritchie facing-off against "Stonewall" Jackson in public defiance.

In 1976, the city made a commitment to infuse this area with a sparkle of renewed life. A broad diversity of architectural styles existed throughout the 40-block neighborhood, one that stimulated interest from local as well as worldwide visitors. The Neo-classic revival of the 1900's merged with the Colonial past and Art-deco modernism to create a rich foundation for this renewal.

North Market Street had been the site of the old Town Hall and Empire Theatre. This building was rich in political history, opera, and drama. It was here that memorial services for President McKinley were held in 1901. The American Legion held fundraisers in this building after World War I, and the Manhattan Opera Company performed Madame Butterfly on its stage in 1926.

Seventy years later, Phil Bowers opened the first brewpub in Frederick County - Brewers Alley at 124 North Market Street - reviving the spirit of past glory. The building presented all the challenges inherent in renewal – removal of lead paint and asbestos, installation of sprinklers, and adherence to the Neo-classic embellishments that whispered from the past. Bowers created three dining areas to his Brewers Alley – one outdoors, where you can enjoy people-watching beneath dancing shade umbrellas; a second, indoors, amidst columns and ceilings that employ smooth faux marble surfaces found in Greek antiquity; and a third, as the merging of stained-glass windows and a casual, sports-bar atmosphere.

Originally a software engineer, Bowers took a brewing course at the University of California-Davis during vacation (while working at Westinghouse), learned to brew, became a brewmaster, and created his own golden elixir. He then hired Tom Flores, a product of the Master Brewing Program at Davis, with a degree in Food Engineering. Through their creative talents, they introduced a rich assortment of finely crafted beer to the scene:

Year Round - Kolsch, IPA, Nut Brown Ale, Dunkel Weizen, and Oatmeal Stout
Seasonals - Trinity Stout (a St. Patrick's Day treasure), Maibock (for Spring), Hefe-Weizen ( a Summer delight), Pils (crisp, clear, light lager for Summer), Oktoberfest (Autumn lager), and Scotch Ale (to warm you during Winter).
Rotating Brews - Owens Ale (an English Bitter), Smoked Porter (with beechwood profile), Wedding Alt (a special brew for the wedding of Tom Flores), and Barleywine (with a kickin' jolt of 10.5ABV).

The sensation of Brewers Alley hit with such explosive acceptance that Bowers opened up three additional brewpub/restaurants with plenty of eye appeal, enticing cuisine and craft brews of hypnotic pleasure: Isabella's Taverna & Tapas Bar at 44 North Market, Frederick; Acacia at 129 North Market, Frederick; and Summit Station in historic olde towne Gaithersburg. Isabella's and Acacia have a light veil of Brewers Alley craft beers blended with a heavy hitting menu of fine wines, scotch whiskies and international cuisine.

Summit Station is more of a "sister" brewpub, abundant with first-class craft beer from the talented hand of Brewmaster Joe Kalish:

Year Round – Kolsch Ale, Nut Brown Ale, Irvington Pale Ale, IPA
Seasonals – Cream Ale (for Summer), Blueberry Wheat (a light Summer treat), Hefe-Weizen (also a Summertime brew), Oktoberfest (early Fall), Scotch Ale (throughout Fall)
Rotating Brews – Alt, Smoked Porter, Diamond Stout, Pumpkin Ale, ESB, Centennial Ale, and Gus McCloud's North Pole Porter.
Bonus Brew – rotating flavors of "Cask-conditioned Ales" – unfiltered, filled with intense hop presence, and dispensed using a hand pump, a.k.a "beer engine."

A delight for the senses!

Cheers!
 
You Should Also Read:
Great Lakes Brewing Company Beer Legends
Clydesdales , Shires & Horse - Drawn Beer
Beer Alert - The Magic of the Griffin


Editor's Picks Articles
Top Ten Articles
Previous Features
Site Map





Content copyright © 2023 by Carolyn Smagalski. All rights reserved.
This content was written by Carolyn Smagalski. If you wish to use this content in any manner, you need written permission. Contact Carolyn Smagalski for details.