Events for Publicity and Sales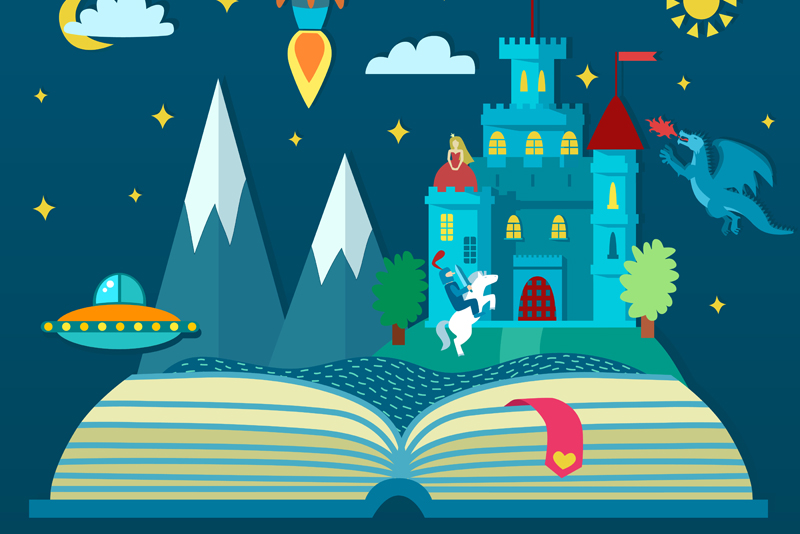 It's that time of year again. The time of year when I try to find new and formerly successful venues for promoting and selling my children's books.
Yesterday, I brought several of my books to my community flea market. It was an inexpensive event to attend (only $5 for a 6-foot table) so I thought it would be worth a try. Imagine my surprise when I sold and signed over 20 books in about 4 hours. A fan from my neighborhood went around and created a buzz without my knowing it and all of a sudden everyone was at my table. I must say that I enjoyed that 15 minutes of "fame."
There are lots of different types of events you can book yourself or with the help of a marketing-savvy friend. Bookstore events, flea markets, holiday boutiques, sports events (especially if your book has a sports theme), workshops, church events, art festivals, school presentations, library readings, and book fairs are types of events that can be profitable for children's authors from both a sales and promotion standpoint.
Here are some of the tips that will make events work for you.
1) Until you get your feet wet, find venues where it's not too expensive to have your own booth or find another children's author who wants to split a booth with you. Even another compatible children's business like clothes or hats might work for a booth split.
2) Make absolutely sure that you provide more value than what customers expect. In other words, give away some free item with every sale. When a customer buys my children's picture book, The Snowman's Song: A Christmas Story, there's an audio CD of the story included at no extra charge and I throw in an extra paperbook Christmas book that I've written called Melchior's Gift. Because there's no middle man distributor and I'm selling direct to the public I can still make a profit and give out these freebies. The customer feels pampered and I'm happy because my book is going to be given to a special child for Christmas.
3) Make sure that whoever is hosting the event receives some benefit for agreeing to have you there. At a bookstore event, it's important for you to publicize the event. The idea is to sell your books and also to get buyers into the store so they'll buy other merchandise as well. Remember that the reason bookstores have author events is so they can offer a value-added experience for their book-loving customers. How many more customers can they bring in? How much publicity will the store and author garner? Bookstore owners want the foot traffic that a well-planned author event can attract.
4) Be kind and generous to everyone who comes up to talk with you even if those potential customers don't buy books! Sometimes it takes time for people to make up their minds to buy. Make sure everyone you talk with takes a business card or postcard that has your author name, the name of your book title/s and information on where they can buy the book (your own website, local bookstore, other upcoming events, Amazon, Barnes and Noble) if they choose to buy on another day.
5) Offer to sign books personally. Yes, this does take time, but it's worth the effort to see the joy it brings to each recipient. It's a good idea to have a pad of paper so that you can make sure to get each child's name correct before writing a personal message. Write a message that matches well with the story of your book. And if you are an artist as well a quick sketch is so appreciated. For my 45th birthday my sister bought me a copy of Rolie Polie Olie by the wonderful children's author, William Joyce. In addition to signing the book he drew a quick sketch of Rolie Polie Olie on the inside. I treasure that book! Although it was rather embarrassing for my sister when he asked the age of the recipient! :-)
6) Listen to what people say about your book/s. Take notes on what they are looking for. It will give you great ideas for future books and also give you a sense of whether you have targeted your book for the correct age range.
7) Both children and adults love to talk with the author of a book, especially if they get the feeling that this book might become their new favorite! Ask children what they like to read, make sure that there are several display copies available so that people will feel comfortable picking up the book and turning its pages.
8) If you are lucky enough to have a publisher or publisher's agent handle bookings for you, be prompt and bring your best game to every event. Each new situation is a chance for sales, promotion, and networking. Even if things don't go as planned, make the best of it and remember that you have something valuable to offer the buying public... a wonderful story for adults and children to share.
9) Don't forget to have fun! If you're enthusiastic, potential customers pick up on it. At the same time, give customers the space to pick your books up and peruse them without being badgered. You'll have a few man-handled copies but it's part of the cost of getting your books read and noticed.
10) Network with others at the event to find out about other potential events at your area. Ask for advice from other vendors and you'll get lots of great tips.
Happy Sales and Networking! And, Happy Writing!


Related Articles
Editor's Picks Articles
Top Ten Articles
Previous Features
Site Map





Content copyright © 2022 by Annamaria Farbizio. All rights reserved.
This content was written by Annamaria Farbizio. If you wish to use this content in any manner, you need written permission. Contact Annamaria Farbizio for details.