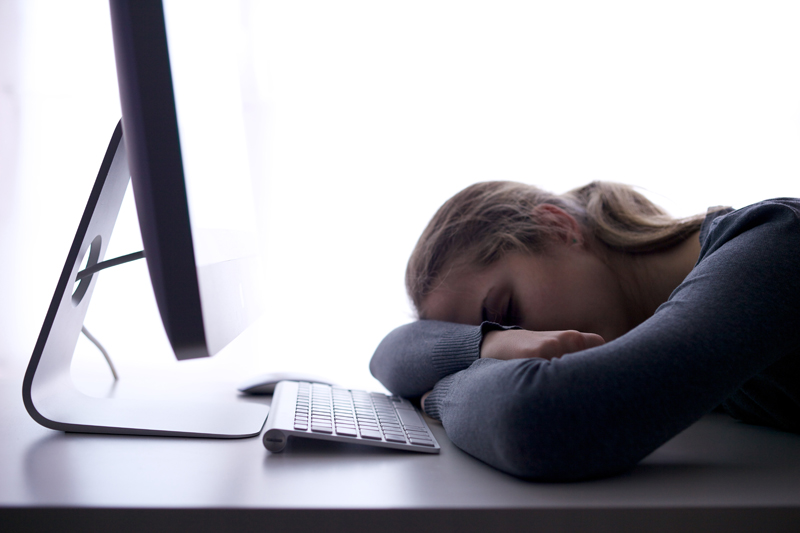 According to Department of Labor statistics, 2.8 million people lost jobs in 2008. In the year 2009, there are expected to be another 2 million. The numbers are staggering. Even with a new White House Administration, change will take some time. I'm not here to lay blame, but the problem did not happen over night, so it will not be fixed overnight. When calculating the amount of stress caused by life changing events, including the death of a spouse or moving to a new town, losing a job falls somewhere in the middle. It's important to remember, that it's not your fault.

The moment you hear the words, "You're being laid off", panic sets in. Your first thoughts are that you must have done something horribly wrong. It's important to realize that being laid off is not the same as being terminated. If you're terminated, you definitely did something wrong and it's all about you. In the event of a layoff, the focus is on the position within the organization which unfortunately impacts you directly. As fewer people are spending money, fewer jobs are needed to accommodate customers. Companies are downsizing due to decreased demands and inflated prices for materials.

People will handle bad news very differently. It's just as hard on the supervisor to tell you, as it is for you to hear that you're going to be laid off. Both you and your supervisor need to be prepared for any type of reaction. You may take the news silently and be too overwhelmed to speak. You may begin to cry. You may talk about your spouse, your house, kids in college, or ask why it's happening to you. However you take the news, you need to know it's alright. Losing any source of income, whether it's a one or two income family, is hard. After you've had a chance to digest the information, it's ok to reflect on your reaction to your supervisor if you're concerned about burning bridges. If you feel that you went overboard, it's ok to offer an apology. If apologizing to your supervisor is the last thing on your mind, that's ok too. You need to deal with the blow in your own way.

Telling your family can be just as hard as hearing the news. I remember a movie about a husband being fired. Instead of telling his family, he would get up every day, get dressed, kiss the family goodbye and leave the house on his way to "work". That's probably not the best way to go. We find the situation funny in the movies; in real life it's very sad. You are not in this alone. Your family will be affected just as much as you. They will be concerned about the future and about you.

The last thing on your mind when dealing with losing your job is trying to be positive. Your family will base their reaction on how well they see you handling the news. This may be totally different from how you handled it in your boss's office. Call a family meeting to discuss the situation. If you are married, you may want to talk to your spouse first so that you can present a united front to the rest of the family. Make sure that they know that you won't be able to go back to work tomorrow. If you know of others who were laid off, share with your family so they don't think that it was just you.

There are a few positive thoughts that you can share with them. You will have more time with the family while you are looking for a job. If you hated your job and always wanted to leave, maybe now is the time that you can explore your options.

Finances are important but it's ok if you wait a day or so before you tackle the budget that you will need to live on. Now is the time to get the "buy in" from the family in that they will commit to keeping expenses down. This may be a difficult discussion if you have a child that is looking forward to going to college in the next year or so, but what a great time to talk about scholarships.

It is important to remember that being laid off from work can have a grieving period. You may go through as many as four different stages of grief:

Shock – This happened to me? I'm being laid off?
Anger – Why did this happen to me? It's not fair!
Mourning – A state of depression may set in. You may be very sad over the lifestyle you used to have.
Acceptance – It's time to pick myself up and carry on.

It's important to remember that everyone will handle their lay off in their own individual way. Remember that it's ok to get mad or upset or yell (be careful that they don't have to call security). With 2.8 million people without jobs, you are definitely not alone. Feel free to visit our forum for support from others in the same situation. It's a safe haven to share your frustrations and triumphs. You can also send me an email if you just want to chat. Click on the "contact" envelope on the Unemployment website. It will take you to my bio page. At the bottom of the bio page is where you can contact me via e-mail. Your privacy is important so all "contact me" submissions are anonymous. If you want me to get back to you, please be sure to include your e-mail address. I look forward to hearing from you!





Related Articles
Editor's Picks Articles
Top Ten Articles
Previous Features
Site Map





Content copyright © 2022 by Dianne Walker. All rights reserved.
This content was written by Dianne Walker. If you wish to use this content in any manner, you need written permission. Contact Corlia Logsdon for details.