Keeping Your Dog Cool in the Summer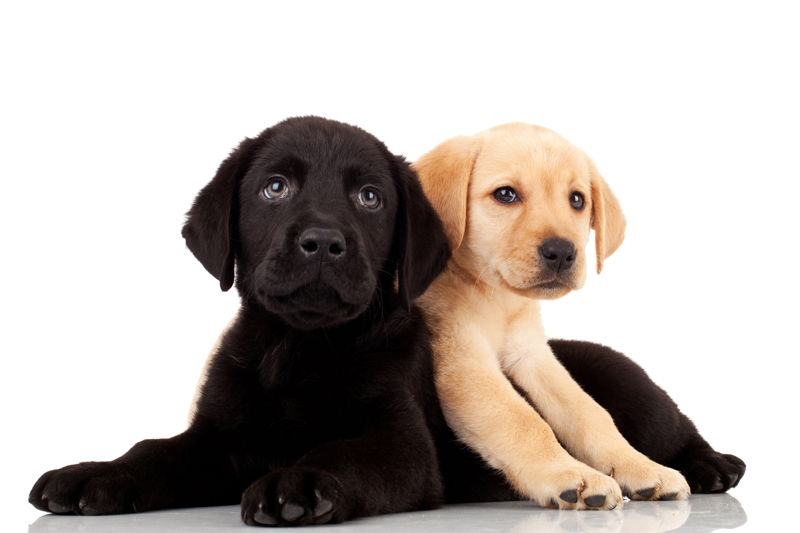 The normal body temperature of a dog is 101.5 Fahrenheit, and a dog will regulate this by panting. The action of panting cools the air that touches the surfaces of their mouth and tongue, and the evaporation of the moisture there acts in a way similar to the evaporation of humans' sweat.

This process can be terribly inefficient when a dog is left in a situation such as a hot car or taken on a long, grueling walk in the sun. Some dogs -- especially brachycephalic dogs with short noses and flat faces -- have an even harder time regulating their body temperature in this way and are even more adversely impacted by high temperatures.

Dogs like these -- and others -- can easily overheat when left in cars or even when left outside with no shade. There are a number of things you can do to make sure your pup stays cool -- and safe -- during the summer.

Always make sure there is plenty of fresh, clean water available. This might mean leaving several water dishes around, preferably in shady areas. Change the water often, as water left standing can be a haven for mosquitoes and other bug larvae.

Dogs with light-colored or short coats can easily become burned when exposed to long periods of sun. Be sure there is always a shady spot for them to retreat to, and apply sunblock as an added precaution. Many lotions made for people will protect dogs just as well.

For those dogs that rely on their daily walks for exercise, take these in the cooler parts of the day and never at midday -- not only is the temperature higher, but the hot pavement can burn delicate paws. Consider an alternative to walking for exercise. Set up a sprinkler in the yard, or fill a plastic kids' pool with water. While it might be tempting to introduce your dog to the full-size family pool, remember that prolonged exposure to chlorine and other chemicals can irritate their skin and dry their coat; be sure to bathe them after swimming in this kind of environment.

An offering of some frozen treats will never go amiss, either. Freeze yogurt in an ice cube tray, or offer just some plain ice cubes as a combination of toys to chase across the back patio and a cool snack.

For fashionistas who don protective clothing or bandanas, wetting these items before putting them on your dog can help keep them cool when heading outside.

And always be familiar with the signs that something is seriously wrong. If your dog seems dazed or suddenly tired, has dark mucous membranes in their mouth, and has a rapid heartbeat, take them inside immediately, offer water, and get their body temperature down. If these signs of heartstroke develop, a quick reaction and trip to the veterinarian can mean saving your dog's life.


Related Articles
Editor's Picks Articles
Top Ten Articles
Previous Features
Site Map





Content copyright © 2022 by Debra Kelly. All rights reserved.
This content was written by Debra Kelly. If you wish to use this content in any manner, you need written permission. Contact Bettina Thomas-Smith for details.