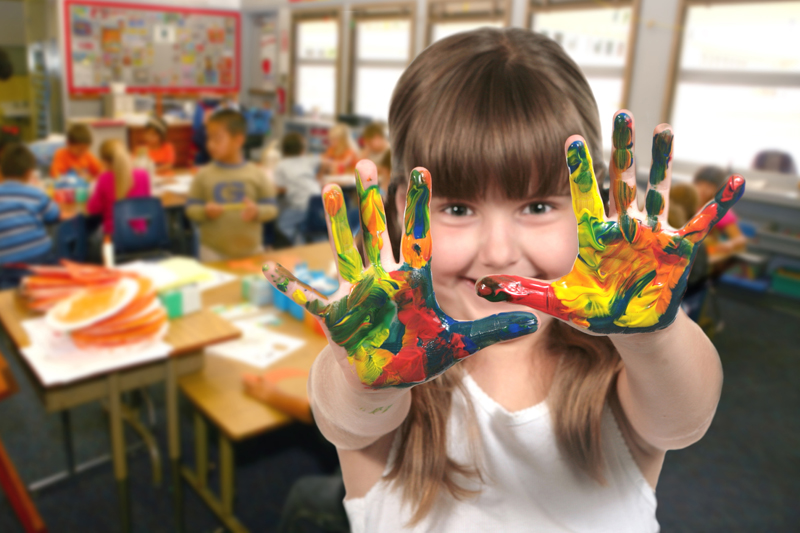 What would you think if you found some very large footprints in your yard? Maybe BIGFOOT is in your neighborhood. Make your footprints out of clay and surprise your little brother…

You need:

Waxed paper, homemade clay, and paint or markers:

1. Tape a piece of waxed paper to your counter (work surface), then pat some of the homemade clay into an oval slightly larger than your foot
2. To make a footprint – gently step into the clay with your bare foot. For a really BIG footprint ask an adult or big brother to step into the clay
3. Let the clay dry completely
4. Decorate with paint and put it out in the yard, deep in the trees for best effect
5. Be sure to make both a right and left foot and make several of each foot to put around the area

Homemade Clay

In a large saucepan combine:
1 cup cornstarch
1 (one pound) box of baking soda

Stir in:
1 ½ cups water

Cook and stir over low heat until the mixture thickens and forms a ball.

Remove the pan from the heat. Turn the clay out onto a surface lightly dusted with cornstarch. When it is cool enough to handle, kneed the clay until it is smooth.

Cover the clay, then cool it completely before using it to make footprints.
(You can also wrap the clay tightly in plastic wrap and put in the fridge for up to two weeks. When you are ready to use it you will need to knead it to soften it.)

To dry, place the footprints on a baking sheet. Bake in a 300 degree oven for 30 minutes. Turn off the oven, but leave the baking sheet in the oven for an additional hour. After that, if it still not quite dry, put the footprint on a wire rack and let it air dry. It is also possible to just air dry to clay instead of using an oven – it will take several days for thicker pieces of clay. [thinner pieces such as Christmas ornaments will dry overnight]

These paints work well on the plaster footprints -



Related Articles
Editor's Picks Articles
Top Ten Articles
Previous Features
Site Map





Content copyright © 2022 by Launa Stout. All rights reserved.
This content was written by Launa Stout. If you wish to use this content in any manner, you need written permission. Contact Launa Stout for details.