Brandy - It Used to Be Wine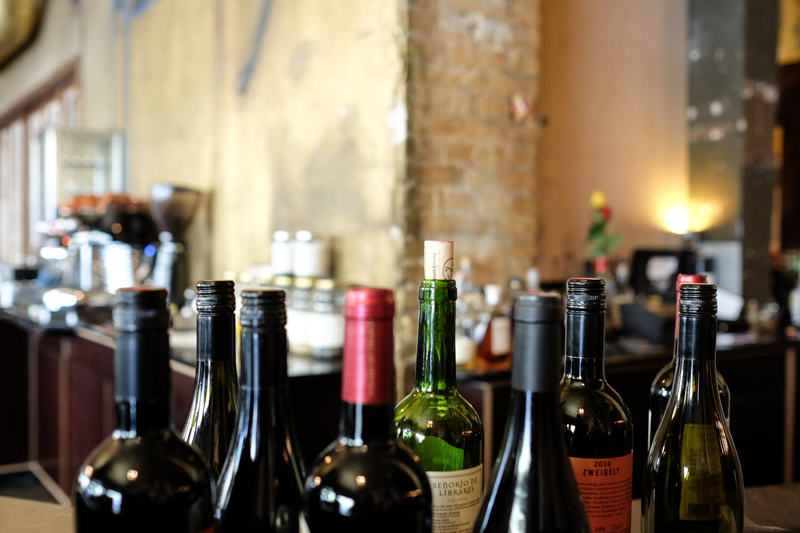 "Brandy, you're a fine girl. What a good wife you would be . . ." by
The Looking Glass
, a rock and roll group from the 60s.
O.K. I'll admit it that everytime I hear the word Brandy, I think of this song from the 60s. I do not remember all of the words, but I can whistle it pretty good.
I will depart this time from a wine article to a wine by product. I want to broaden your horizons a little and to do that in this article I'll discuss - brandy. This is not just any brandy. It is Italian brandy.
V.S.O.P. Stock '84 Brandy
Vecchia Riserva
Product of Italy
40% ALC by VOL.
Stock 84
The description right off the back label says, "Imported Stock '84 Since 1884. Imported Stock '84 Brandy is produced with the finest Italian wines, obtained from the highest quality grapes, according to the original formula of the founder - Lionello Stock - in 1884. Imported Stock '84 Brandy is aged in the finest oak casks, is exceptionally smooth, it is never harsh, and is pleasing to the palate. Distilled in Italy by Stock S.p.A. Trieste - Italy."
Back in my younger days, when going out to a restaurant, I would normally order a Scotch. 9 times out of 10 it will be Glenlivet Scotch OTR (on the rocks) neat - no water. I've never had a bad Glenlivet. It is always the same, more or less depending on the bartender and if they know me. Now a days I find myself calling brandy as in, "Do you have any Stock '84 Brandy?"
I know the answer is no. No one has Stock '84 Brandy at any of the restaurants I frequent. And I will be surprised when the day comes that they wait person says, "Yes would you like that on the rocks or mixed with XYZ?" That will be a red letter day.
But I have Stock '84 in my cupboard at home and I have stopped buying Glenlivet altogether. I sip my Stock '84 Brandy in a Glenlivet Scotch snifter much the same as I did when I was drinking Scotch at home - with respect. There is a certain method of drinking straight Scotch, brandy, Grand Marnier or other liquors of this variety. You take a small sip. Let it sit in your mouth. Inhale through your nose and exhale through your mouth as you let the air go out your pursed lips like you were whistling. I don't swallow mine right off the bat, but let it linger on my tongue and enjoy the flavor of it in my mouth. Then I swallow slowly. It is to be savored and enjoyed; not guzzled.
Get some Stock '84 Brandy - just a liter. You will pay around $12.99. I got a case of 12 liters and paid just $11.69 for each liter. You could not get a liter of Glenlivet for that price and I enjoy it more than Glenlivet at about 1/5 the cost. If worst comes to worst and you do not enjoy it as much as I do, it goes fine with ginger ale or soft drinks of your choosing. It will not go to waste. You also need to be careful if you do wind up enjoying it as much as I do as it will go to your waist - as in the number of calories it contains.
Enjoy the season with cold days right around the corner. A little Italian brandy could take the chill out of things.
Please vote for Bella's Wine Site at Chef2Chef.com.

Let me know what is on your mind, and how you are doing, O.K.?

Jim Fortune - Bella Online Wine Guy

Learning Italian? This is a GREAT free offer:



Looking for a special wine? Try the Wine Searcher search engine!


Related Articles
Editor's Picks Articles
Top Ten Articles
Previous Features
Site Map





Content copyright © 2018 by Jim Fortune. All rights reserved.
This content was written by Jim Fortune. If you wish to use this content in any manner, you need written permission. Contact Peter F May for details.