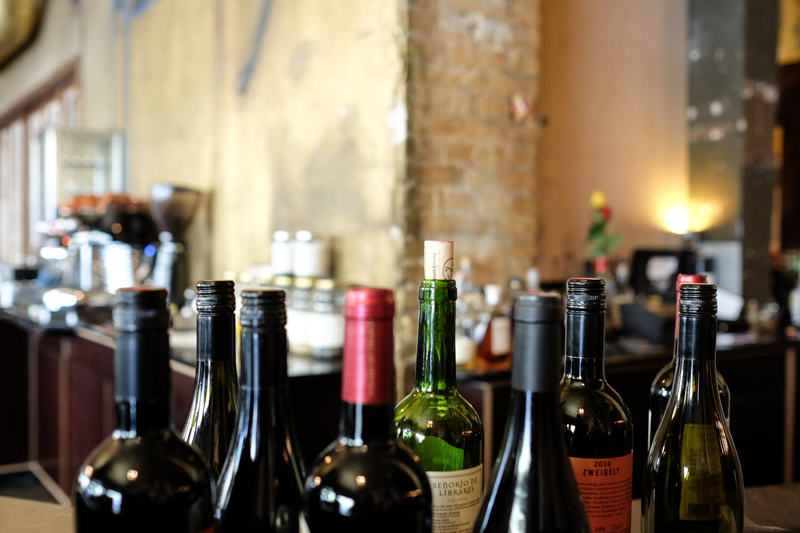 In view of the response to the reaction to the previous quiz, here is an American themed one. No pressure, no prizes, just the glory, and maybe some factoids you can use to impress friends.
1) The Norton wine grape variety was discovered by Dr Norton growing near Richmond, Virginia in 1835. In 2003 it was designated as the official state grape of
a) Missouri
b) New York
c) Oregon
d) Virginia
2) The world's largest makers of wine barrels have their production headquarters in
a) Alliers, France
b) Lebanon, Missouri
c) Milan, Italy
d) Salinas, California.
3) An American Viticultural Area (AVA) recognises a place with a distinctive terroir for wine grape-growing, similar to European appellations. Which was the first AVA to be registered?
a) Augusta, Missouri
b) Finger Lakes, New York
c) Monticello, Virginia
d) Napa Valley, California.
4) The origins of Zinfandel were discovered through DNA testing. Where did the variety originate?
a) Amador, California
b) Dalmatia, Croatia
c) Hermann, Missouri
d) Puglia, Italy
5) Baron Philippe de Rothschild, owner of the premium Bordeaux winery Château Mouton Rothschild went into partnership in 1979 with a leading America wine figure to create a new world class California wine. Who was the American?
a) Paul Draper
b) Julio Gallo
c) Robert Mondavi
d) Helen Turley
Scroll down for the answers and post your scores on our ,
forum
.
Peter F May is the author of
Marilyn Merlot and the Naked Grape: Odd Wines from Around the World
which features more than 100 wine labels and the stories behind them, and
PINOTAGE: Behind the Legends of South Africa's Own Wine
which tells the story behind the Pinotage wine and grape.
THE ANSWERS ARE BELOW
V
V
V
1a – Although the variety's original name was Norton's Virginia Seedling, is a native of Virginia and Chrysalis Vineyards have the world's largest single vineyard of Norton, it was Missouri which designated Norton as their official State grape in 2003. Twenty per cent of the vines grown in Missouri are Norton.
2b – While they operate in many countries World Cooperage, founded in 1912, has its production factory in Lebanon, Missouri.
3a – Augusta was registered as the USA's first AVA on 20 June 1980. Napa Valley became an AVA eight months later in 1981, Finger Lakes, New York 1982 and Monticello in 1984.
4b) – Hope you weren't misled by answers to the previous questions all being Missouri. The original name for this variety was Tribidrag. It is currently known in Croatia as Crljenak Kastelanski. In Puglia it is known as Primitivo. Winemakers note there are clonal differences between Primitivo and Zinfandel and both clones are now grown in California. Lagier Meredith winery in California's Napa Valley were the first in the USA to produce a wine labelled as Tribidrag. Owner Carole Meredith was a leading scientist in the search for the origins of Zinfandel.
5c) – The wine is called Opus 1 and first vintage was made in 1979 at the Mondavi winery. Subsequently a new winery was built in Oakville, Napa Valley. The 2010 vintage of Opus 1 retails at $200 and upwards per bottle.


Related Articles
Editor's Picks Articles
Top Ten Articles
Previous Features
Site Map





Content copyright © 2022 by Peter F May. All rights reserved.
This content was written by Peter F May. If you wish to use this content in any manner, you need written permission. Contact Peter F May for details.