Acquiring Balance in Life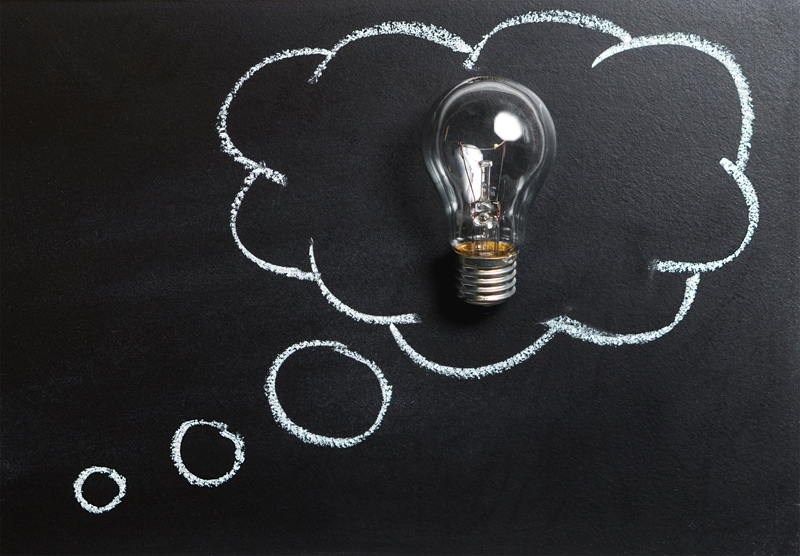 We all want balance in our lives and are constantly juggling to get there. By addressing our mental, physical, spiritual, emotional and financial health needs we can acquire balance. Often we get caught up in tending to one health area or another and forgetting the others.

When we are young, we may not be aware of the value of all five areas. We are establishing ourselves mentally and financially by sharpening our book sense or intellect and setting material and status goals. Mid-life can find us addressing physical and emotional health, as we search to define who we are. In our senior years, we are looking for preservation. So, we tend to focus on spiritual, physical and mental health.

Our focus on one or the other is often out of fear, rather than of a need for balance. By assessing, defining, and planning your journey to whole health you can live with less fear and more confidence and balance.


Mental Health

What do these words mean to you? Take a moment to assess this. I generally, think of one's mental health in their capacity for learning, working, memorizing, and recognizing. It is our ability to conceptualize life and then experience it as a reality. What do you think of? How do you judge?

On a scale of 1-10, how do you feel you are doing in this area of your life? How would you define a ten? You may define it as being a sharp listener, an easy study, a solid memorizer or genius intellectual. You may be a realist or dreamer.

List three things you can do to achieve your idea of ten? Make sure they are things that are easy to incorporate into your current lifestyle such as, reading more books, playing memory games with friends, taking a course, playing word games on your smartphone, subscribing to an online "word-of-the-day" posting, or watching more documentaries.

Finally, plan to incorporate or enhance these activities in your life.

Physical Health

Sometimes we get caught up in how we look physically and forget that our outer appearance is a reflection of our inner health workings. So, what is your physical appearance saying to you about your physical health?

Physically, you may want to be a certain weight, have certain measurements or achieve specific eating and exercise habits for improved health. On a scale of 1-10 how are you doing in the area of physical health? Do you need to do research on natural or pharmaceutical solutions to improve your health? Are you treating the symptoms, but are now desiring a solution for the root cause of disease or ailments? Is it time to consult with a distant doctor that specializes in your illness? Make a plan that you can commit to.

Next, define a ten in physical health. Most often, your solution is as simple as changing your habits. What small steps can you begin taking to improve your score? Again, make certain that these steps can be easily incorporated into your current lifestyle. Maybe pack your lunch, bike to work, or commit to eating one green salad everyday.

Spiritual Health

Spiritual Health, for me, is about your personal relationship with Love. That means, assessing your stance with religion, God, nature, compassion and peace. Decide what you feel about any and all of that? What about these ideas move you? Where do you find that spiritual feeling that makes a swelling inside of you and a need to do something? Incorporating this into your life is a must.

Do you find spiritual movement in music? If so, then, fine tune your music library, listen daily, and plan for more live music opportunities. Is it in still art? If so, surround yourself with art pieces that speak to you. Plan ways to be more exposed to still art like, organizing a monthly outing for like minds. Is your spirit moved by nature? If so, find ways to get outside everyday and bring outside in. Is it in church? If so, be certain to attend regularly, play inspirational music frequently, and read, the book of your religion, thoughtfully.

Whatever moves your spirit, find ways to bring it into your life daily, even if you have to go out of your way to assess it. This movement, a spiritual high (I like to call it), is mandatory to keeping us sparked.

Emotional Health

On a scale of 1-10, how does the phrase "Emotional Health", make you feel? For me, Emotional Health is usually tied to one's relationships with "self" and others. Aside of how you feel physically, ask yourself about your feelings in reference to things and people. Do you feel out of sorts? Are you often revved, shouting, crying, hiding, or running? Our emotional health, directly affects our physical health.

What does the picture of emotional health look like to you? If you are lacking words for it, think of a person that epitomizes your idea of perfect emotional health. Even a character in a book or movie will do. With this in mind, conjure up the feeling that you believe goes with this picture. Feel it moving through you. Attach yourself to it and experience it daily.

Additionally, have your hormone levels checked, drink more water and open your mind to the idea of meeting with a psychologist to help you sort out your needs.

Financial Health

The words "Financial Health" usually create an instant definition for most. How do you define it? Where are you on a scale of 1-10 in that definition? What can you do to get to ten?

Again, start small. Make sure it is something you feel is attainable. Creating a budget, purchasing one less cup of coffee, or clipping coupons can be a start. Turning in your expense statements on time, enrolling in your company's 401k plan, or purchasing bonds could the boost that you need.

Do a little research. Find the solution that is accessible and smart for you.

Mental, physical, spiritual, emotional and financial health, equate whole health. Attending to each in the routine of your life will help you acquire balance. Revisiting your definition and goals regularly will help you stay balanced.



Related Articles
Editor's Picks Articles
Top Ten Articles
Previous Features
Site Map



Follow @inspiredyvonnie
Tweet





Content copyright © 2022 by Yvonnie DuBose. All rights reserved.
This content was written by Yvonnie DuBose. If you wish to use this content in any manner, you need written permission. Contact Yvonnie DuBose for details.