Update on Your Editor's Cats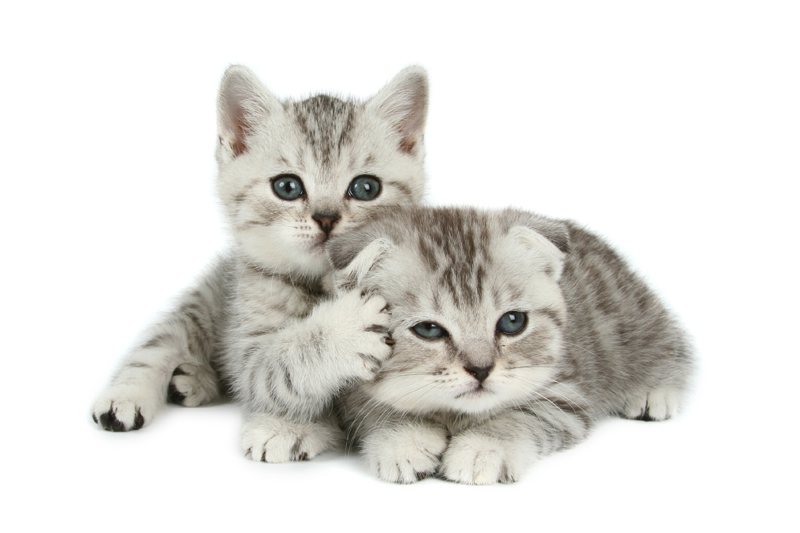 When I first took over as Editor of the Cats site here at BellaOnline, we had five wonderful, precious felines. As some of you know, 2005 was a very rough year for us. The beginning of 2006 was tough too. We lost four of our five cats within seven months. I will bring you up to date, kitty by kitty, in just a moment. If you need to be introduced to our fabulous feline (used to be) five, please read Meet Your Editor's Cats.

January 2007 - We now have three new additions to our feline family (bringing us back up to a four cat family) and you can meet them at the end of this article.

August 2007 - Sadly, we lost our Serena to cancer in June. Click here to read more about her story.

October 2007 - We have a new addition to our feline family! Click here to read more about Jaidyn Gingerbread.

First, an update on the cats – our boys - we lost in 2005.
Sidney, who was a month shy of 13, died in July 2005. Had anyone told us that he'd be the first we'd lose we wouldn't have believed them. Sidney was always our most athletic and seemed to be quite healthy – until we noticed him losing weight. Blood test results indicated that he was severely anemic. Due to some of his other values, our vet suspected possible cancer. One month later, however, after a blood transfusion Sidney died rather suddenly from what our vet thinks was a blood clot.
Jordan, one of our 11 year-old "babies," died in November from chronic renal failure. Kidney failure is quite common in older cats, and more common in male cats. Unfortunately there is no cure for kidney failure in cats, treatment only slows the process. Jordan was diagnosed in April and fought this horrible disease for seven months. His numbers were quite high at times, and our vet said he was one of the strongest cats he's ever known. In the end, we had to make the toughest decision a pet owner faces.
Now, on to our girls:
Jewel, our eldest, turned 17 in December 2005. Last year she was diagnosed with hyperthyroidism and was on medication for that. She lost a considerable amount of weight and only weighed about 3.5 lbs. She was always a petite cat, weighing at her most just under 8 lbs. The end of 2006 her appetite increased despite her weight loss (both of which can be symptoms of hyperthyroidism).
2-4-2006 Update on Jewel: Last weekend Jewel's health declined dramatically to the point where she was so weak she couldn't stand without falling over. Monday we had to take her to the vet for the last time.
Velvet was 13. She also was diagnosed with hyperthyroidism and was on the same medication as Jewel. We had gotten her thyroid under control, but in November 2005 she was diagnosed with chronic kidney failure. So we faced yet another battle with this awful disease.
2-4-2006 Update on Velvet:Not only did Jewel's health decline last weekend, so did Velvet's. We had just brought her home after another round of IV fluids a few days prior. Along with Jewel, we lost Velvet on 1-30-06. We knew we would probably face losing them both before long, but we never thought we would lose two in one day.
Updated July 30, 2006
Serena has begun to lose some weight, but after a complete blood profile, her values are almost all within the normal range. Thank God!
8-31-07 Update on Serena
Sadly I must report that our beloved Serena has gone to the Rainbow Bridge. After a few months of weight loss and vomiting, endless tests which ruled out lots of things (like kidney failure), Serena was diagnosed with cancer (lymphoma) in early June. She had a tumor near her stomach and intestines that rapidly grew. We had to make that most difficult decision and take her to the vet for the last time on June 25th.
Sidney, Jordan, Jewel, Velvet and Serena were amazingly wonderful cats who are dearly missed each minute of every day. Through the countless precious memories they left with us, however, they will forever live in our hearts.
July 2006 - We have a new addition to our feline family!
Handsome Cory is very laid back orange tabby, and he's about two years old. We adopted him a few months ago from our vet. One of the staff members found him, and due to her male cat and "Handsome" not getting along, she couldn't keep him. He stayed at the animal hospital for several months awaiting a new home. Once we were introduced to him, we knew it was meant to be. We decided to add to his name and keep his original name as well, thus he is now Handsome Cory. He's a real sweetheart, and he loves to fly. When we pick him up and lean him backwards, he will stretch out as if he is flying!
January 2007 - We have two new additions to our feline family!
In August we adopted Higgins, a two year old buff DSH, from Whiskers and Paws rescue in Oviedo, Florida. We found him on Petfinder.com. He is a bit of a "scaredy-cat" (he's a hurricane Charley baby - his mother was lost in the hurricane) but he's come out of his shell since we adopted him. He and Cory have become the best of buddies. They wrestle and play together, they sleep together and they bathe each other! They couldn't get along any better if they had been raised together. Higgins loves pom-pom balls (Serena's toy of choice too!) and he plays with them for hours. He even washes them by dropping them in the water bowls!
In December we adopted Creamsicle, a long haired buff and white Maine Coon mix female, from the same rescue organization. She is also about two years old and she was rescued from an all kill shelter. She's a real sweetheart and she purrs immediately when we pet her and sometimes when we just talk to her. We've decided to add to her name, so she's now Sophie Creamsicle. She's adjusting quite well and is still getting used to our other kitties.
October 2007 - We have a new kitten!
Recently we adopted five month old Gingerbread from a Central Florida rescue group, Candy's Cats, after seeing her on Petfinder.com and meeting her at a local Petco. We added to her name so she is now Jaidyn Gingerbread. Jaidyn, a Maine Coon mix, is a black and gray tabby with bits of orange. She's a very sweet gorgeous kitten who is full of spunk and energy. She's the perfect addition to our feline family.
I will update this article as things change with our precious kitties, and I will announce any updates in my Cats at BellaOnline Newsletter. If you haven't subscribed and wish to do so (it's free!), please see the link below or in the right hand column.
You Should Also Read:
Meet Your Editor's Cats


Related Articles
Editor's Picks Articles
Top Ten Articles
Previous Features
Site Map





Content copyright © 2022 by Melissa Knoblett-Aman. All rights reserved.
This content was written by Melissa Knoblett-Aman. If you wish to use this content in any manner, you need written permission. Contact Melissa Knoblett-Aman for details.