Malbec and Steak Matching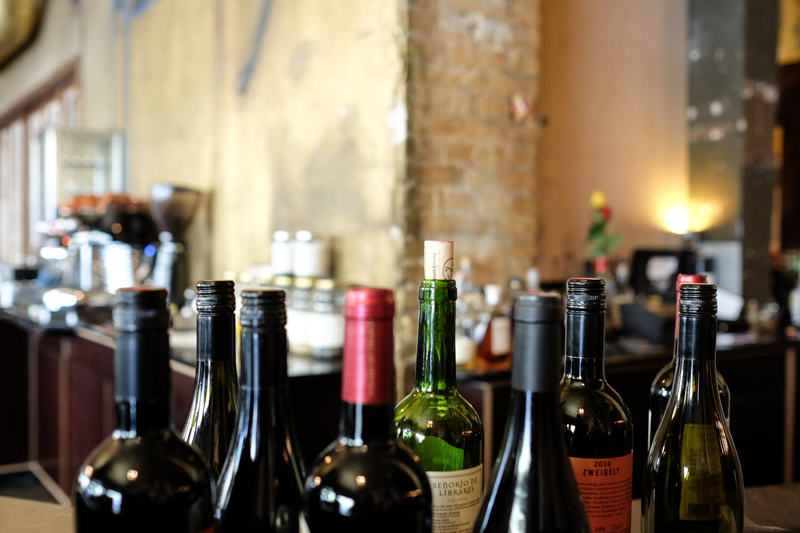 That Malbec makes a perfect partner for beef is a given, but can we go further and identify wines produced in different regions with specific cuts of meat?
That was the question posed by Phil Crozier, Director of Wine at the international Gaucho group of Argentinean steak restaurants, as part of their Malbec World Day celebrations.
I met Phil at Gaucho's flagship restaurant at London's Piccadilly Circus. Gaucho own a Malbec vineyard in Argentina and Phil travels there to make wine for the restaurant and to source good examples for his list which is the largest Argentine wine list in the world outside Argentina, with 70 different Malbecs, the greatest choice of Malbec outside South America.
The flavours found in Argentinean Malbec reflect the latitude and height where they are grown, as well as the terroir. "There are many micro-terroirs," Phil told me. "They are identifying them and drawing geographical boundaries with the intention of defining appellations." Argentina is 5000km long by 1500km at its widest part. One wine region, Mendoza, is the same size as Spain.
Wooden platters of Argentina's other prized product arrived. There were slices from five different cuts of steak: Quadril from the rump, Chorizo (sirloin) Ancho (ribeye), Lomo (fillet) and Media Luna de Vacio (from the flank).
I noticed a slight earthy beetroot flavour on the finish of the Vina Patricia Malbec 2001, from Gaucho's own vineyard in Lunluta, Mendoza.
"It's anthocyanins in the Malbec," said Phil. "They're very similar to those in beetroot. They give the blue colour to Malbec skins." The free-radical scavenging and antioxidant capacities of anthocyanin pigments are increasing recognised as desirable components for a healthy body including giving protection against heart disease. Argentinian Malbec is rich in them. "It's because we're high up, that vineyard is at an altitude of 980 metres. We get ripe mature grapes. It takes 150 days of sun to get real maturity in grapes. We get it, whereas in Bordeaux, for instance, they get 90 days."
He passed me a plate of appetisers, wedges of baby beetroots with slices of orange. The colour of the wine matched the beetroots and the unusual pairing of flavours worked well with the wine.
There was a minerality in the Quadril (rump) steak that matched with Rivus Malbec 2008, from a small vineyard on the banks of the Rio Nego in the Patagonia region.
With Lomo (fillet) I thought Susana Balbo 'Mandala' Visita Flores 2001 from the Uco Valley made the best match. It opened up with meat, bringing out delicate floral notes, fine grains with a great structure.
But it was a darn close thing, because all the wines went well with all the steaks. Add in other factors, such as the treatment of the meat—I was matching wet-aged steaks from the Black Angus breed grilled over open flames—but I also tasted meats that had been marinated in oil and garlic, then add herby Argentinean chimichurri steak sauce and it struck me that it could be a lifetimes work to come to any definitive matching rules.
Which isn't a bad way to spend ones time.
What is your favourite meat and Malbec match? Tell us on our
forum
.
| | | |
| --- | --- | --- |
| | Peter F May is the author of Marilyn Merlot and the Naked Grape: Odd Wines from Around the World which features more than 100 wine labels and the stories behind them, and PINOTAGE: Behind the Legends of South Africa's Own Wine which tells the story behind the Pinotage wine and grape, also available for the Kindle, Nook and iPad. | |
---
Peter May matched Argentinian Malbec and meats in the Gaucho Picadilly wine shop, 25 Swallow Street, London as a guest of Phil Crozier and Gaucho www.gauchorestaurants.co.uk
You Should Also Read:
Malbec World Day


Related Articles
Editor's Picks Articles
Top Ten Articles
Previous Features
Site Map





Content copyright © 2022 by Peter F May. All rights reserved.
This content was written by Peter F May. If you wish to use this content in any manner, you need written permission. Contact Peter F May for details.