DUI is Everyone's Problem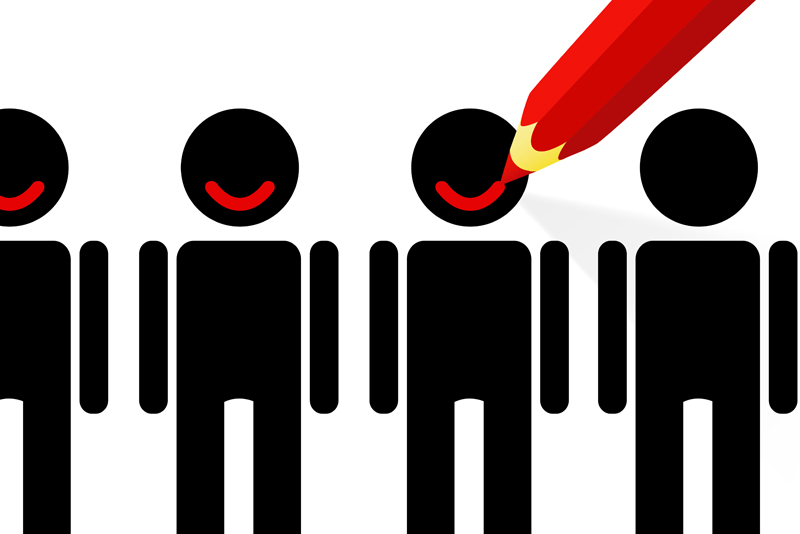 Writing a weekly article, or rather coming up with a topic for it, can be rather challenging. Most of the time I am inspired by something I read, something I heard, or how I feel personally at the time. This week I am supposed to write about DUI's. I don't know why I am being told to do that but that's the message I am receiving from none other than my Higher Power. I am trying to connect the subject of DUI's with 12 Step Recovery and I can only think of two things: (1) a DUI may have brought you into recovery; and/or (2) you may be the person who helps prevent a DUI by offering another a clean and sober hand.

Let's face it. There probably isn't one of us in recovery who didn't drive under the influence. There are more tears shed at meetings when we talk about driving our babies and our children while intoxicated than any other subject. It is a low point and we feel shame. Many of us were also lucky. We put ourselves and our loved ones in harms way but they remained safe. I realize today that this was God doing for me what I certainly couldn't do for myself. And, although I use the word "lucky", I know today that it was the hand of God that held me.

My thoughts about DUI's came earlier this week when I was asked about a person who had told someone in the company that he had a DUI and that his FAA license was suspended for 90 days. This person was being trained by the company free of charge and then was to work as an instructor. The question that was posed to me is "What can we do? What should we do? What can we do/say legally?" I don't have the answer to those questions simply because I cannot judge this person even in the workplace. It did get me thinking, though. The job this person would do involves safety first. If we question this person about his drinking will he lie? Was that the first DUI? What were the circumstances? Should the company insist he attend AA meetings? Does that insure sobriety? There are a million questions that could be asked and just as many answers; not to mention opinions!

Two days after this, there was a report in our city newspaper about the state's new DUI laws. The name of the article was "Locked if Loaded". September, 2007 was the beginning of the toughest DUI laws in the country. There is no tolerance for any person driving under the influence under the age of 21. If the person is over 21 and the BAC (blood alcohol content) level is .08, there will be $1250 in fines, 10 days in jail, 90 days suspended license, and the interlock for 1 year. Without going into more facts, all of these get higher depending on the BAC. An Extreme DUI is a BAC of .15-.19 and a Super Extreme DUI is a BAC of .20+. The state also has a website that posts photos of offenders and the penalties invoked. The site is available to anyone and everyone. The interlock has created a great deal of controversy because the device must be installed in the vehicle for a minimum of 1 year and the convicted person must pay for it on a monthly basis.

The first person in this article was a middle-aged woman who supposedly went to a bar to pick up an intoxicated friend and just so happened to have a beer or two (she said the second beer was mixed with tomato juice!). She was stopped on her way home and so she now has an interlock in her car which she believes is unfair as she says she does not have a problem with alcohol. The interlock is also said to be "inconvenient" because it will beep while you are driving and you must blow it in. This is said to be "extremely embarrassing" if you are on company business and have another person in your car. OH, THE POOR THINGS!

Perhaps I sound totally unsympathetic to the plight of those people who are normal drinkers and seem to be in the wrong place of the wrong time. I am. Not everyone who drinks and drives has a problem with alcohol but do they have a problem with responsibility. No one is above the law. A person who can drink responsibly will find a way not to drive but it is said that the decision must be made prior to drinking. Every police officer who stops someone they believe is intoxicated, is potentially saving a life.

I am usually not a statistic-type but I have researched some national DUI statistics. These are from the National Highway Traffic Safety Administration and encompass facts between the years 2002-2006.

17,602 people were killed in alcohol-related motor vehicle crashes.
Over 248,000 suffered injuries in alcohol-related collisions.
The rate of alcohol involvement in fatal crashes is 3 times higher at night.
About 3 in every 10 Americans will be involved in an alcohol-related crash at some time in their lives.
In 2004, 21% of traffic fatalities among children age 14 and younger occurred in crashes involving alcohol. Approximately half were passengers in vehicles with drivers who had been drinking.

The statistics for 2007 are probably not going to be presented for a while but how much difference does it make if fatalities or injuries go down? As long as anyone is driving under the influence and there is even one fatality or injury, isn't that still too much? Unfortunately, the reality is that there will never be few enough but as people in recovery, what can we do?

I think we can support the legal system as it becomes stricter about the penalties for a DUI. If you have had the experience of a DUI and the opportunity to talk about it, maybe you can visit a high school. You can help another addict get into recovery and you can sponsor. Each one of us can make a difference in our communities in some way. Service is the hallmark of recovery and whatever we can do may positively change a life and that life may be our own. Safe driving!

Namaste'. May you walk your journey in peace and harmony.




Related Articles
Editor's Picks Articles
Top Ten Articles
Previous Features
Site Map





Content copyright © 2019 by Kathy L.. All rights reserved.
This content was written by Kathy L.. If you wish to use this content in any manner, you need written permission. Contact Kathy L. for details.