Voodoo Vintners - Book Review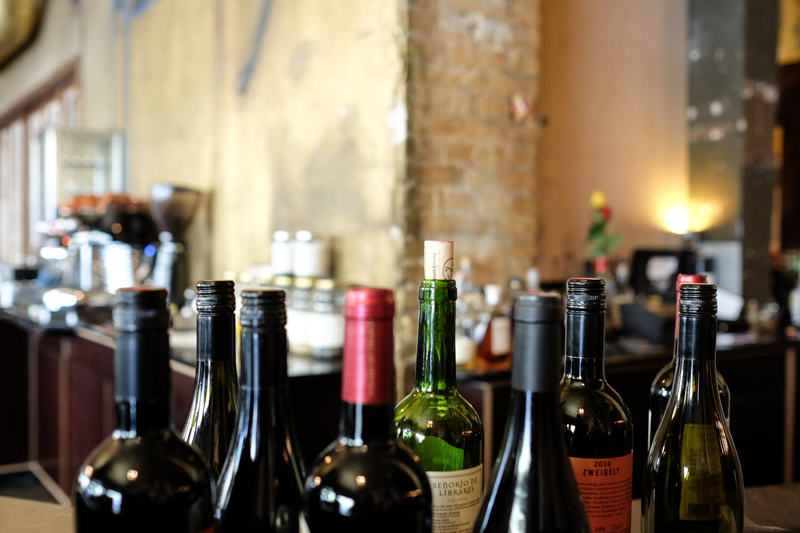 Voodoo Vintners refers, as the sub-title indicates, to winegrowers practising biodynamics. This mystical layer on top of organic farming is said by many to be a form of magic or voodoo. The subtitle firmly places the voodoo farmers in Oregon, and those featured are mostly in that north-western State. But the book has a much wider appeal even to those, like me, who have little knowledge of the wines or winemaking personalities of Oregon.
The book is not a treatise on biodynamics but there are very good and readable explanations of what is involved to farm biodynamically. Neither is the book uncritical, also featured are farmers who stopped the practise and those who see it as bunk.
To be farm biodynamically one needs to follow the teachings of Austrian philosopher Rudolph Steiner which were expounded in eight lectures he gave in 1924. He saw a farm acting as a closed loop generating its own fertiliser from cow excrement, avoiding chemicals by instead spraying with homeopathic preparations made from the farm's weeds and planting and harvesting according to moon phases.
One problem with this, as this book makes clear, is that most wine farms are a mono-culture growing but one crop – vines. Some argue their farm can be seen as just part of a wider state-wide or nation-wide farm thus justifying the purchase of biodynamic preparations from 3,000 miles away in Virginia.
But several farmers interviewed in the book do surround their vineyards in a wider farm with cattle to provide manure for fertiliser and cow-horns for biodynamic preparations, and they stir tinctures of weeds they've harvested for sprays.
I learned that Demeter USA, and organisation that provides independent certification has trademarked the word 'biodynamic' in the USA in order to prevent the word becoming diluted and that wines that claim to be biodynamic are liable to legal sanctions unless they are so certified by Demeter USA. Author Katherine Cole reassures us that she has been given 'fair use' permission to use the name to 'describe farming techniques associated with this practice' and she scrupulously identifies those who are and are not certified. Not all farms that follow Steiner's rules feel the need to pay for certification.
I found this a fascinating book, even though—apart from a brief wine-related trip to Oregon in 2012 when I gorged on local wines— I drink almost no Oregon wines because they are hard to find and expensive in my home marketplace, and thus the names of wineries and personalities in this book are mostly unknown to me, Randal Grahm of Bonny Doon fame an exception.
There are no pictures at all, and I'd liked to have seen photographs of some of the characters, their farms and equipment. Although there are notes on sources for each chapter, I missed having a separate alphabetically organised bibliography which I expected in a book from a university publisher .
This is a most readable book and you painlessly learn a lot about the pros and cons of biodynamics, and what it means when you buy a wine with Demeter certification.
What are your thoughts about biodynamic farming? Tell us on our
forum
.
| | | |
| --- | --- | --- |
| | Katherine Cole's readable account of bio-dynamic wine farming in Oregon. | |
---
Peter F May bought this book at full retail price at a wine fair in Oregon.


Related Articles
Editor's Picks Articles
Top Ten Articles
Previous Features
Site Map





Content copyright © 2023 by Peter F May. All rights reserved.
This content was written by Peter F May. If you wish to use this content in any manner, you need written permission. Contact Peter F May for details.