Making and Using Fake Blood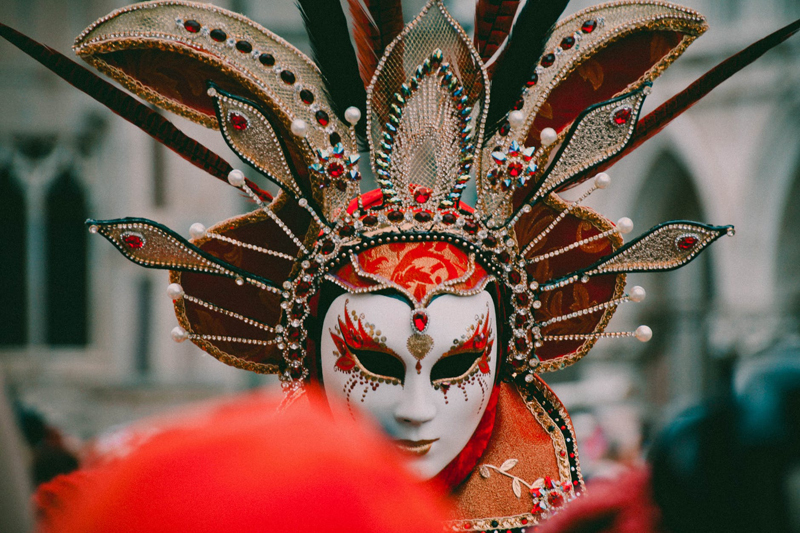 Whether it's Halloween or you're filming a remake of your favorite horror movie, lots of costumes need a little fake blood now and then to add a little authenticity and up the "ick" factor. Mixing up a batch of stage blood is easy, but you're going to want to think about a few things before slapping it on your face or costume.
First, here's the basic time-honored stage blood recipe:

Clear corn syrup


Red food coloring


Blue or green food coloring
Real blood is darker than most red food dyes, so you need to darken the color a little with blue or green to make it look realistic. Just play around with the proportions, a few drops at a time, until you get a color you like.
Now, here are a few things to think about when using fake blood:
1) Corn syrup is sticky!
It stays sticky even after drying on your skin. If you put the fake blood on a cut on your hand, anyone you touch could get the sticky red stuff on them, too. If you want to make clean up easier, add a little bit of liquid dish detergent to the mix. This will slow down the natural drying time of the corn syrup, and make it much easier to wipe off. Obviously, you don't want it near your mouth with the soap added.
2) Food coloring is a dye and permanently stains fabric.
Do not put fake blood on anything you want to be clean again. I've never seen a truly washable fake blood. Keep your gory costumes away from your regular clothing, and don't hug anyone with that blood spattered lab coat on. Oh, and when you're washing up after the show, don't use your best white washcloths. They'll never come clean.
3) What consistency are you looking for?
Are you looking for a fresh cut look, or have you been wounded for a while? You can thicken fake blood with cornstarch for clumps of semi-clotted blood. Just heat the blood on the stove and slowly sprinkle in a tablespoon or two of starch. Stir the blood with a wooden spoon as you sprinkle the starch in. If you dump it in all at once, you'll just get big lumps that won't thicken the whole batch. You can also use ready-mix beef gravy powder for dark lumpy blood, just use about half the water called for and add a few drops of red food color.
4) Is the blood going to be in or near your mouth?
Darken the corn syrup with chocolate syrup or sweetened cocoa powder and just a few drops of the red food dye. That way the blood tastes as good as it looks.
5) Will you be using the fake blood in or near your hair?
Once again, staining is possible. You don't want to wake up the morning after Halloween with permanently blood-stained hair. If you want to put fake blood in or near your hair, comb in a good cream conditioner or hot oil treatment first. Don't wash it out. Let it sit in your hair for 15 or 20 minutes before you add the blood. The conditioner will act as a barrier so your hair doesn't soak up the dyes. Plus, when you do wash your hair, it will be extra full and bouncy.
Finally, take some time to experiment with your fake blood well before you need it. Play with the color, the drying time, and different applications. Try applying it over wrinkled up tissue for bumpy, uneven cuts. And when you're testing it out, apply the blood to inconspicuous places on your body, or test swatches of fabric until you know how well it washes out. Remember, the more dye you use, the more it will stain.
Now that you know how to make the blood, learn how to use it for gory special effects here:
How to Apply Special Effects Make Up


Related Articles
Editor's Picks Articles
Top Ten Articles
Previous Features
Site Map





Content copyright © 2019 by Julie Anne Eason. All rights reserved.
This content was written by Julie Anne Eason. If you wish to use this content in any manner, you need written permission. Contact Brandi Ford for details.