Williams Sisters Tennis Rivalry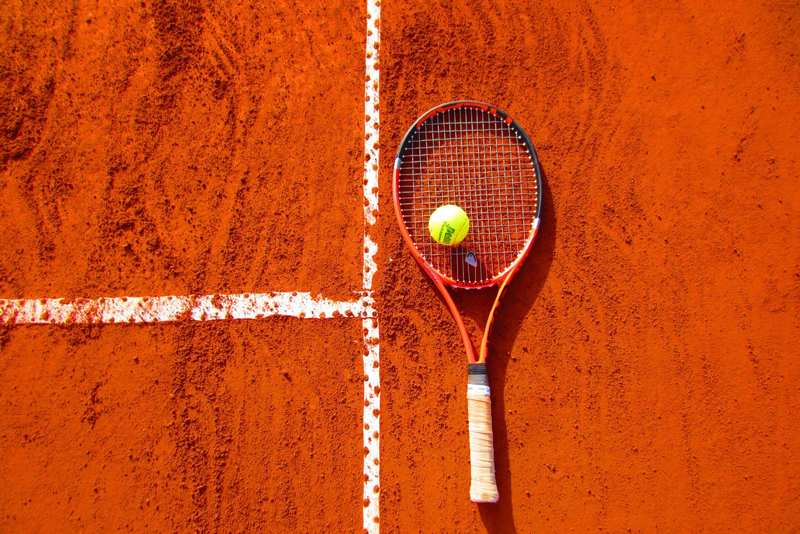 When Venus and Serena Williams first began moving up the ranks of women's tennis, there was much anticipation for the upcoming all-Williams final. They are both physically strong and at their top form can beat any player. Most expected that the sisters as opponents would bring out the best in each other, but it didn't turn out that way. Many of the initial meetings were sloppy and nervous matches.

Is Serena the better sister? She lost the first Williams vs. Williams final meeting at Key Biscayne in March 1999. The match went three sets 6-1, 4-6, 6-4 with Venus prevailing. Serena turned it around in their next meeting winning at Munich in three sets 6-1, 3-6, 6-3.

The sisters first met in a Grand Slam final at the U.S. Open in 2001 where Venus used her experience to overcome Serena who was playing her first Grand Slam final. The match was not very high quality tennis with Venus winning 6-2, 6-4.

Including that 2001 U.S. Open, the Williams sisters reached the finals in 6 of the next 8 Grand Slam events, with Serena winning all of those meetings on three different surfaces.

2001 U.S. Open: V. Williams def. S. Williams 6-2, 6-4
2002 French Open: S. Williams def. V. Williams 7-5, 6-3
2002 Wimbledon: S. Williams def. V. Williams 7-6(4), 6-3
2002 U.S. Open: S. Williams def. V. Williams 6-4, 6-3
2003 Australian Open: S. Williams def. V. Williams 7-6(4), 3-6, 6-4
2003 Wimbledon: S. Williams def. V. Williams 4-6, 6-4, 6-2

Serena Williams has won 8 Grand Slam singles titles in all, including the 1999 U.S. Open, and the 2005 and 2007 Australian Open. She has also partnered with sister Venus to win 6 Grand Slam doubles titles and the 2000 Olympic Gold medal.

In achieving these accomplishments, Serena earned the Serena Slam, for being the reigning champion of all four Grand Slams of tennis, though not in one calendar year (a true Slam). This period is also known as the Sister Slam with Venus as her opponent in the finals of these tournaments.

With all her success, Serena has only once (2002) ended the year as world's top ranked player. Serena and Venus have both been criticized over the years for their off-court interests in the fashion and entertainment industry. Should they ever decide to dedicate themselves to sport, we could be entertained with some of the best tennis ever.



Related Articles
Editor's Picks Articles
Top Ten Articles
Previous Features
Site Map





Content copyright © 2022 by Sandy Eggers. All rights reserved.
This content was written by Sandy Eggers. If you wish to use this content in any manner, you need written permission. Contact Sandy Eggers for details.