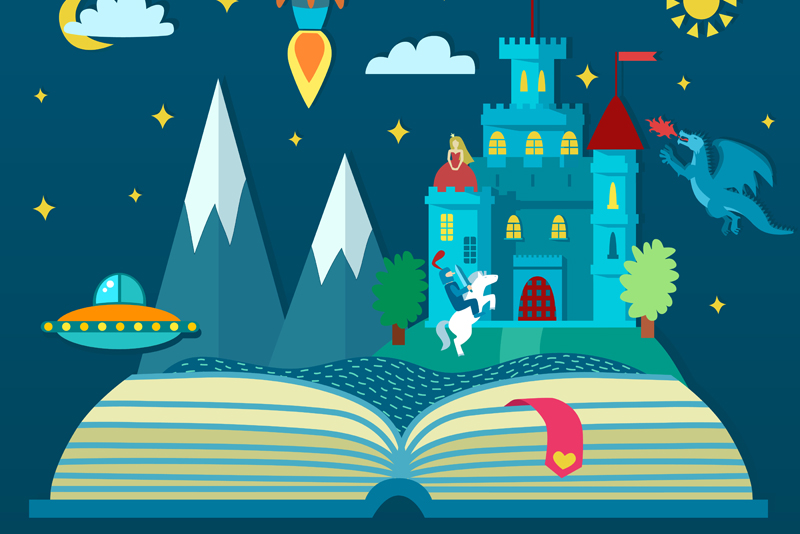 When you first start out as a children's writer, lots of friends and family members will offer to read your work and provide their thoughts. Is it helpful to have your inner circle read your work? It can be, but it depends on the background and experience of the person volunteering. Has anyone in your family been a teacher for at least 4-6 years at the grade level you are targeting? Do you have a children's librarian as a friend? Any book or magazine editors in your clan? Is anyone in your network a published children's author or a children's publicist? These types of friends or family members can potentially provide you with valuable suggestions. I'm speaking here of the type of review you're seeking prior to publication not a marketing review which is written after your book is in contract and on its way to press.

A teacher might provide you with feedback on whether your story is appropriate for the age range you've chosen. She might also give you some insight into what types of books teachers use in their classrooms today. In addition to this insight, a children's librarian might be able to provide a summary of the types of books he sees children selecting and reading time and time again. An editor, especially a children's editor, may provide you with ideas to make your story more engaging, critique your plot, and notice inconsistencies or repetitions in your word choices. A published children's author could potentially help with all of this and also offer tips on whether your story is marketable in today's competition-heavy environment.

It's important to select reviewers by their personality types as well. Aunt Dotty was a children's librarian for 22 years but will she be able to provide an objective critique of your work? It depends on her personality. A good reviewer can point out the strengths and weaknesses in your work and provide constructive suggestions for how you can make some different choices to improve the finished story. A great reviewer manages to do all this without destroying your feelings in the process. A sought-after reviewer does all this and provides you with the needed inspiration to take up the yoke again to rework your story. Above all, make sure that the person you select to read your work respects you and what you are trying to do.

Somewhere inbetween a review that reads like a glorious fan letter and one that lacerates every word you write there is a review that will help you become a better writer and create a more marketable story. Such a review points out your weaknesses in character development, structure, vocabulary, style and voice while praising or highlighting passages that are close to complete. The helpful review also points out places in the plot that could use strengthening and may even offer suggestions for some plot twists to consider. Here are some questions a well-executed critique will answer:

1) Is the plot of your story well constructed? Does it have a clear beginning, middle and end?
2) Are your characters believable?
3) Are your word choices suitable for the age range?
4) Is the voice chosen the best for the story at hand?
5) Will the story engage young readers?
6) Is this story marketable, why or why not? Does it have merchandising potential?

Lots of writers ask me whether they should hire a reviewer to critique their work. You certainly can, but I would look at networking with other writers, teachers and librarians before going this route. And if you select a professional make sure he or she has the exact background that would benefit you.

Remember it's your writing. It's always difficult to revise your own baby, but if you're open-minded you can take the comments of others and blend them into a new work that is uniquely your own.

Happy Writing!
You Should Also Read:
Critique Groups for Children's Authors


Related Articles
Editor's Picks Articles
Top Ten Articles
Previous Features
Site Map





Content copyright © 2022 by Annamaria Farbizio. All rights reserved.
This content was written by Annamaria Farbizio. If you wish to use this content in any manner, you need written permission. Contact Annamaria Farbizio for details.