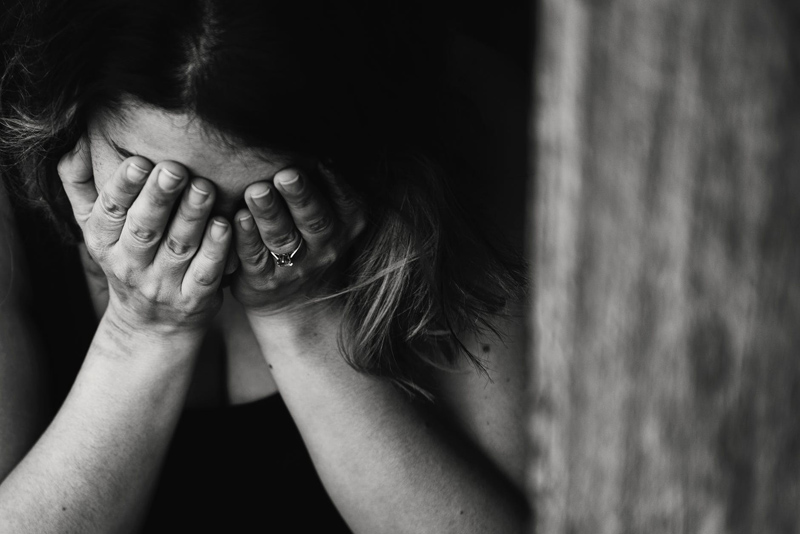 One aspect of self-care, that most don't consider to be so, is reflection. Reflection can be a powerful tool in working towards healing. It allows us the ability to look back at our past thoughts, actions, feelings, reactions, behaviors, words spoken etc., and think on how we feel about all of them.

If we momentarily pause, we will notice that reflection is not a one-time occurrence. It isn't about reflecting once a year and then off we go! Reflection is something that, if done in the spirit of willingness in order to bring about positive change, occurs throughout the year. Many individuals reflect just before the new year begins and set various personal resolutions. However, towards the end of the year they haven't accomplished many of those resolutions, myself included. This is because, in order to succeed at our resolutions, it is about constantly reflecting on our progress and our journey.

A person hiking in the mountains doesn't look at their compass only once and expect to arrive safely at their desired destination. No, it is a constant methodical check of that compass and a constant change of pace or direction, in order to reach their destination. It is the same with personal reflections. Periodically, throughout our year, we must stop and reflect, changing course or direction as necessary.

What is normalcy? Does anyone really know? Therefore, we can sensibly make the assumption that one is considered to be normal when they fall under society's standards. We should then ask ourselves who it is that establishes these standards, and whether or not any of us are really considered to be normal. When survivors begin to reflect, one of their biggest areas of reflection is the issue of whether or not they are normal. Sometimes, in the healing process, it can seem more like an internal slow death, than a healing taking place. This is where reflection comes into place.. The key to reflection is that we must first be honest with ourselves. Once we are honest with ourselves, then we can be honest with our therapist. If we can't be honest in our personal reflection, than we might as well not reflect at all. It is only through honest reflecting that we can begin to heal in even the slightest way.

Reflecting is a way of going back in a mental time machine and looking at our actions, reactions, and behaviors, through a clear window pane of neutrality. It is important for all of us to remember that all of this is a part of inner reflection. Reflecting is an aspect of self-care, because we can either use it to care for ourselves, or to further wound ourselves. Reflecting is a time to close out the old and usher in the new. It is a time of taking off the bandages that we have used to cover over our wounds, and to begin tending to them. Once we take off those perceived bandages, will we simply cover the wounds with another bandage? Or will we put the proper medication of grieving, sorrow, acceptance, forgiveness of ourselves, and gentleness, upon the wound, allowing it to heal?

The more we learn to reflect, the more we can change the factor of beating ourselves up and begin to apply positive affirmations to our period of reflecting.



Related Articles
Editor's Picks Articles
Top Ten Articles
Previous Features
Site Map





Content copyright © 2022 by Kelli Deister. All rights reserved.
This content was written by Kelli Deister. If you wish to use this content in any manner, you need written permission. Contact Erika Lyn Smith for details.